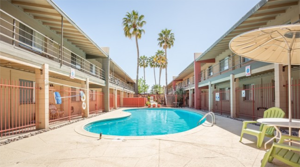 TUCSON, ARIZONA – Tucson's Marcus & Millichap Multi Housing Team of Hamid Panahi and James Crawley closed on three apartment complexes in Tucson recently at an aggregate  of $9.63 million for 139-units.
Phoenix investors, Bakerson, LLC and Dene Bleeker, purchased the value-add Tuscany Apartment Homes at 4399 E Pima Street in Tucson for $3.35 million ($41,875 per unit) from the Babay Family of California.
Located in eastern Tucson, the 65,544-square-feet, 2-story complex, was built in 1963 with 80 one- and two-bedroom units.
"Tuscany is a well-located asset in central Tucson along Pima Street that offers additional scale and footprint to Bakerson, one of the fastest growing owners in the market," said Panahi. "As an operator with a growing track record of lean operations, in addition to the strong operational momentum of Tuscany, is a tremendous opportunity for their growing portfolio."
Crawley added, "Bakerson has been increasingly aggressive and one of the most active groups in the Tucson market this year, breathing new life into assets with incredible opportunity. Accumulating five assets of 30-units or more, totaling over 280 units, in the last 10 months, Bakerson is replicating their success of value-add renovations in Phoenix and paving the way for the Tucson MSA."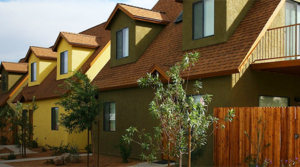 It was a Private Party from Seattle, WA bought Water Street Homes at 2550 E Water Street in Tucson for $3.3 million ($366,667 per unit) from QuatroVest, LLC of Tucson.
The nine four- and five-bedroom 2-story homes were built in 2012, and feature polished concrete floors downstairs with carpet and stone tile upstairs, high ceilings with recessed lighting, energy efficient insulation and low E windows, security system, zoned A/C, lighted ceiling fans in each room and laundry room with W/D. Private fenced backyards. Sliding glass doors onto patio or balcony from nearly every bedroom and large covered patios.
"The Water Street Houses are the newest development from a long-time, local developer / operator of upscale student housing projects around the University of Arizona," says Panahi. "These newly constructed luxurious five-bedroom homes are a premiere option offering spacious and optimally furnished homes within close proximity to the University."
"The asset presented a great opportunity for new ownership who will benefit from full occupancy until fall 2018," adds Crawley. "In addition, significant rent growth is anticipated due to restauranteur entrepreneur Sam Fox's newest "The Yard/Culinary Dropout" concept, which is opening directly adjacent to the Water Street Houses."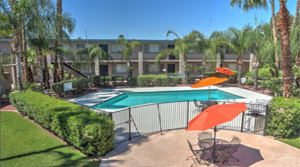 The third property, Catalina Vista, was sold to a private buyer for $2.98 million ($59,600 per unit). Located at 8560 East Old Spanish Trail in Tucson, Catalina Vista, a gated community offers large one, two and three-bedroom apartment homes, plus courtyard with BBQ grills and a swimming pool.
The 44,218-square-foot complex was built in 1971on 1.5 acres.  The seller was GreenLite Holdings, LLC. of Phoenix.
Panahi says, "Catalina Vista is a cozy, boutique style multifamily asset that provides new ownership with the opportunity to enhance revenue through the implementation of apartment interior renovation program"
"Supported by excellent submarket fundamentals, the buyer will benefit from Catalina Vista's strong operational momentum," Crawley added.
For more information, Panahi can be reached at 480.862.0047 while Crawly should be reached at 480.262.7449.
To learn more, see RED Comp #5212, #5213 and #5214.