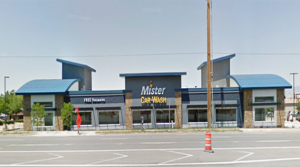 TUCSON, Ariz.-- Mister Car Wash, Inc. (NYSE: MCW) sold three Tucson locations to an affiliate of Hurd Real Estate Services, HURD CWP, LLC of Des Moines, Iowa (Richard Hurd, president) in sale-leaseback transactions.
Hurd Real Estate is an internally funded commercial real estate investment and development firm based in Des Moines, IA, that owns and manages a portfolio of over 150 income-producing properties in the United States. This was Hurd's first investments in Tucson, with others in the Phoenix metro.
According to public records, the transactions closed November 1st for an aggregate amount of $9,442,857.
The Tucson locations include:
730 E Broadway Blvd.,
3150 E Grant Road, and
2409 S Kolb Road
Headquartered in Tucson, Arizona, Mister Car Wash, Inc. operates over 360 car washes nationwide and has the largest car wash subscription program in North America. With over 25 years of car wash experience, the Mister team is focused on operational excellence and delivering a memorable customer experience through elevated hospitality. The Mister brand is anchored in quality, friendliness and a commitment to the communities it serves as good stewards of the environment and the resources used. To learn more visit: https://mistercarwash.com.
To learn more, see RED Comps #9302, 9303 and #9313.