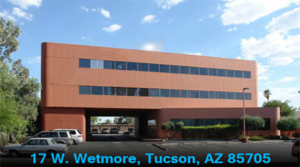 TUCSON, Arizona – The multi-tenant office building at 17 West Wetmore in Tucson sold for $1.25 million ($58 PSF). A 21,473-square-foot 3- story building, built in 1984, has a total of 19,409-square-feet leaseable with approximately 7,375-square-feet (38%) occupied at time of sale.
The property was lender owned by Commercial Loan Investment III, LLC of New York when it sold in this REO sale. The investor is Coronado Tower, LLC of El Paso, Texas (Scott Walker and Land Gaddy, managers) that purchased it for upside potential.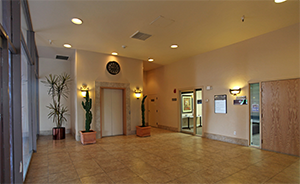 Located across the street from Tucson Mall just off Oracle Road and a short distance to I-10 and downtown, it is an excellent location with lots of dining options close by. With lots of upside on new leases that are currently under market rates at full-service terms.  Building has client parking in the front and covered parking for the tenants behind the building on 1.13 acres. The 3-story building is also elevator served.
Major tenants in the building at time of sale included Total Care Connections, Phyllis Conrad, CPA and the Dr. Kelli Ward for U.S. Senate campaign office.
Dan Smith with Arizona Elite Commercial in Gilbert represented the seller in the transactions and the buyer was self-represented.
Tom Nieman with Cushman & Wakefield | Picor of Tucson has been contracted to handled the leasing and the Picor Management the property management.
For more information, Smith can be reached at 480.907.7420 and for leasing information, Nieman should be contacted at 520.546.2728.
To learn more, see RED Comp #5933.