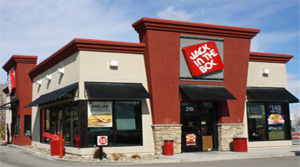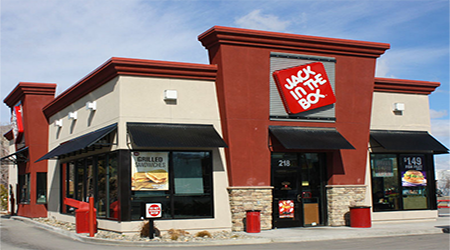 MARANA, ARIZONA — Ina QOF, LLC an affiliate of I Chief, LLC, purchased the former Quick Mart at 4479 West Ina Road in Marana, at Ina & I-10, for construction of a Jack in the Box restaurant.  The .71 acres has a 1,071-square-foot building to be razed and was sold for $798,700 land value ($25.80 PSF) by David and Cathy Lee Trust.
David Lee with David Lee Real Estate Company in Tucson handled the transaction.
San Diego based, Jack in the Box Inc. (NYSE: JBX), is a restaurant company that operates and franchises Jack in the Box® restaurants, one of the nation's largest hamburger chains, with more than 2,100 restaurants in 21 states and Guam.
The Southern Arizona franchisee was recently noted for its community participation in such programs as No Kid Hungry and Make a Wish Foundation. It is a family owned business that has completely remodeled 5 existing locations and committed to building 3 brand new Jack in the Box locations in metro Tucson with this its second in Marana. This location design feature will include RV and trailer parking and have a larger than normal drive-thru to accommodate travelers.
Gene Goldstein of Bramic Design Group in Tucson is the architect for the project.
The other two brand new Jack in the Box restaurants are the one just completed at Mission and Ajo and the soon-to-start construction location at Marana and Sandario roads.
For more information, Lee should be reached at 520.954.8008.