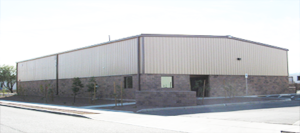 Affiliates of Northwest Exterminating of Tucson (Chad Berg, president), 4897 N. Jersey Court, LLC and 4904 N. Shamrock Place LLC, purchased 13,000-square-feet of industrial buildings at 4897 N. Jersey Court and 4904 N. Shamrock Place in Tucson in Shamrock Center from VW3, LLC and VW4, LLC for $1.3 million ($100 PSF).
Northwest Exterminating and Northwest Landscaping currently located in the adjacent property at 4954 N Shamrock Place will be expanding their Shamrock Center campus to occupy both buildings.
Northwest Exterminating is the largest locally owned and operated pest control company in Southern Arizona, a qualified and licensed pest management firm for over 20 years.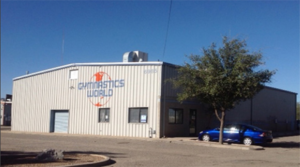 The seller, Sonoran Process Equipment Company, a mining supply company, (Randy Walker, president) occupied the buildings since 2012 and 2013 and will be relocating into a 6,000-square-foot building at 6985 N Camino Martin in Marana that is scheduled to close next week.
The Camino Martin building was formerly occupied by Gymnastic World that relocated to 3970 W Ina Road, Ste. 100, Tucson.
Paul Hooker, Industrial Specialist with Cushman & Wakefield | PICOR, handled the sale at Shamrock Center and represented Sonoran Process Equipment Company in purchase of the property at Camino Martin.
John Ash, Bob Delaney and Tim Healy with CBRE in Tucson represented the seller, Gymnastic World, at 6985 N Camino Martin.
For more information, Hooker should be contacted at 520 546.2704. Ash, Delaney and Healy can be reached through their office at 520 323.5100.
To learn more, see RED Comps #3648 & #3649 and priors at RED Comps #1242 & #1248.