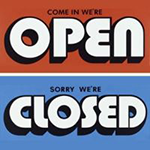 We don't have any closings to report this week, only fun and exciting openings of restaurants and seasonal Old Tucson.  To report an  Opening or Closing in town, please contact the Real Estate Daily News at REDailyNews@outlook.com.
FIRST PIEOLOGY PIZZERIA FOR ARIZONA OPENS IN TUCSON
The first Pieology Pizzeria in Arizona opened this week at 914 E Speedway Blvd in Tucson, located at Speedway & Tyndall near the University of Arizona. California-based Pieology prides itself on providing the best tasting, healthiest custom pizza in the world. Using only the freshest ingredients, Pieology provides smoking hot pizzas in under 5 minutes. Our energy efficient restaurants are not only comfortable, but also adhere to the philosophies of our corporate mission statement, to be inspired to make a difference – One Pie at a Time.
Brenna Lacey with Volk Company in Tucson represented the franchisee in lease negotiations. To learn more contact Pieology at 520.792.1177
*     *   *     *     *     *
R&R CHANGES NAME – NEW LOCATION GRAND OPENING FRIDAY
R &R Bar-B-Que is now R & R Family Kitchen and will celebrate their grand opening at 7230 East 22nd Street Friday, October 3rd. The restaurant and caterer still claim the best BBQ in Tucson, just a new location. Store hours will be Sunday, Monday & Tuesday: Closed; Wednesday & Thursday: 11:00 am-8:00 pm; and Friday & Saturday: 11:00 am-9:00 pm. To learn more contact 520.886.1900.
 *     *   *     *     *     *
OLD TUCSON OPENS FRIDAY WITH HALLOWEEN HORROR  NIGHTFALL
Experience the Old West – Old Tucson opens Friday! Expanding beyond the movie sets and memorabilia of its rich Western film history, Old Tucson is now the premier location in the Southwest to experience what life in the Old West was really like. Just a stroll down the street is an adventure as you learn about the perils of a cross-country trip by stagecoach or the demands of life as a sheriff in the Old West. Turning the corner, you might find yourself learning the ways of Native peoples in the Native Village.
Kick up your heels for a rip-roaring good time! Enjoy world-famous high-flying stunt shows and high-kicking saloon girls in musical revues and fascinating historic tours. Visit unique shops featuring Old West attire, toys that take you back in time, old-fashioned candies, homemade fudge, and keepsakes like an Old West family portrait from the Photo Emporium. Kick back and enjoy authentic Southwest BBQ at Big Jake's restaurant, fresh hand-tossed pizza at the Pony Express, and ice cold beer, margaritas and more in the Grand Palace Saloon. Treat yourself to a trail ride on horseback or stagecoach ride about town with Bell Livestock. Indulge your inner-child on the vintage carousel, Old West train ride, and antique cars that put kids in the driver's seat!
Old Tucson Signature Events include the Heritage & Harvest Festival, Wild West Days, Cowboy Music Festival, Steampunk Festival and more! Nightfall, the popular month-long Halloween event featuring live action shows with stunts and pyrotechnics, comedy shows with a gruesome twist, and haunted "houses" among its enticements is open Thursday thru Sunday evenings in October. Information is at www.NightfallAZ.com.
Old Tucson operates on a seasonal schedule and is open beginning early October thru May. More information on shows, attractions, and special events is available at www.OldTucson.com or call (520) 883-0100.