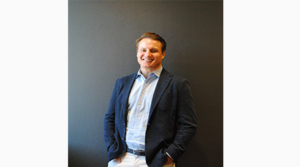 PHOENIX, ARIZONA – Paul Johnson Drywall, Inc. (PJD) has appointed Chad Lewis chief financial officer (CFO), the firm's top financial position.
As the firm's new CFO, Lewis will be responsible for overseeing the firm's financial operations as well as assisting on business and leadership matters. His leadership extends beyond the traditional CFO role, whereby he will serve as an advisor and strategic partner, playing a key role in PJD's continued national expansion.
"Chad's comprehensive knowledge and skillset in finance, strategic initiatives, and M&A make him a valuable addition to our team as PJD continues to develop and implement our national expansion," said Cole Johnson, president of PJD. "We're fortunate to have his expertise helping to guide the development and execution of our growth strategy. His experience in this realm will be beneficial to perpetuating PJD's growth and elevating our success."
Lewis has been a leader in the finance industry for over 15 years and has extensive experience driving growth and performance improvement initiatives at several building product companies. Prior to joining PJD, he was managing director at Hudson Advisors where he served on the respective boards and worked alongside senior executives to identify and drive initiatives across several portfolio companies including, Forterra Inc., Meridian Brick, and Foundation Building Materials, among others. In addition, Lewis was responsible for helping identify, negotiate, execute, and integrate nearly 40 add-on acquisitions across these investments.
"I look forward to partnering with the team at this exciting time of growth for PJD," said Lewis. "I've had the privilege of being involved with numerous expansions and working in this sector is particularly rewarding. It's great to be joining PJD at this early stage of the company's ambitious growth plan."