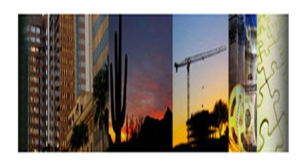 By: Elliott D. Pollack & Company
A quick analysis of important economic data released over the last week
Where is the Recession??
Year-over-year as of April 2023, total nonfarm employment in Arizona increased by 60,700 jobs, or 2.0%, and the unemployment rate decreased to 3.4% in April 2023 from 3.5% in March 2023. The U.S. unemployment rate also declined to 3.4% in April.
Arizona nonfarm employment increased by 13,800 jobs in April. Prior to the pandemic from 2010 to 2019, nonfarm employment in April gained an average of 9,500 jobs. The largest gains were in Leisure & Hospitality (5,100 jobs) and Private Education & Health Services (4,300 jobs).
While the rate of inflation is slowing, the Fed's job of returning to a 2% inflation rate is increasingly made difficult by the job market. The Fed has never tried to induce a recession when there are 9.9 million unfilled jobs and only 5.8 million persons unemployed. Compounding the issue is that consumers are still flush with cash from the government incentives provided during the pandemic. Retail sales increased slightly in April, but below forecasts. Combined with supply chain issues which continue to impact the inflation rate, the economy is more difficult to slow than under normal circumstances.
There are some indicators that the economy is slowing despite the job market. Leading economic indicators have been down for 13 straight months and retail sales have been mixed over the last year. And we are likely in the midst of a credit crunch as banks are tightening lending standards following the fallout from Silicon Valley Bank and Signature Bank. This is one area to keep an eye on since many of the midsized regional banks, which hold the majority of commercial real estate loans, will need to refinance more than $100 billion in office property loans in the next year. In many cases, office properties may be worth less than the outstanding debt because of remote work and companies rethinking their space needs. According to Colliers International, Greater Phoenix has nearly 7.2 million square feet of sublease space on the market, the highest ever experienced. This space is still being leased by tenants but is not occupied.
Overall, the economy is sending many mixed signals. In the next month, we shall see what the GDP numbers show for the second quarter of 2023.
U.S. Snapshot:
Leading indicators dropped an additional 0.6% in April. Last month's drop was the 13th consecutive drop as the economic outlook continues to worsen. The Conferences Board forecasts a contraction of economic activity in the second quarter and a mild recession in mid-2023.
Retail sales bounced back in April but fell below expectations. April saw a monthly increase of 0.4% after a 0.7% decline last month. The 0.4% growth rate was near the inflation rate. While not the strongest month of sales growth, it is a slightly positive sign to add to the mixed bag of the economy.
Industrial production rose 0.5% in April as motor vehicle plants' output increased. Motor vehicle production rose 9.3% following declines of 1.9% in March. Strong gains in manufacturing and mining outpaced the decline of utilities.
NAHB's Housing Market Index reached the 50 threshold in May. New home construction is increasing as the existing home supply remains very low. Many homeowners with low mortgage rates are sitting on the sidelines rather than selling their homes in the face of much higher rates.
Permit activity was positive last month with single family permits reaching a seven-month high. Tighter lending standards will make it more difficult for builders to obtain financing.
Existing home sales pulled back in April. The resale market has been dealing with fluctuating mortgage rates. While prices are below levels seen last year, they have increased for three consecutive months.
Arizona Snapshot:
Both Greater Phoenix and Greater Tucson gained jobs in April. Greater Phoenix gained 8,000 jobs with Professional & Business Services adding 4,100 jobs. Greater Tucson added 2,100 and only two sectors lost jobs for the month.
RLBrownReports.com local real estate data mirrors some of the activity we are seeing across the country.
Greater Phoenix saw the number of resales drop in April but the month was still the second highest in the last seven months. New home closings remained strong and outpaced permits for eleven consecutive months.
Greater Tucson saw a monthly decline in resale and new home closings. Permits increased for the month.