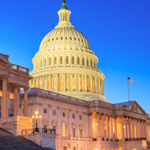 Real Estate Daily News Buzz is designed to give news snippets to readers that our (yet to be award winning) editors thought you could use to start your day. They come from various business perspectives, real estate, government, the Fed, local news, and the stock markets to save you time. Here you will find the headlines and what the news buzz for the day will be.
Wednesday, the Dow Jones Industrial average added 162.29 points, or 1%, to close at 16,424.85. The Standard & Poor's 500 index rose 19.33 points, or 1.1%, to 1,862.31. The NASDAQ composite rose 52.06 points, or 1.3%, to 4,086.22. Benchmark U.S. crude for May delivery closed at $103.76 a barrel in New York. Wholesale gasoline fell 0.1 cent to close at $3.041 a gallon.
WHY HIGH OIL PRICES ARE ACTUALLY GOOD FOR AIRLINES
NEW YORK (AP) — Airline executives frequently complain about fuel costs, but higher prices actually have been good for business. Fuel now accounts for more than a third of airlines' expenses, overtaking salaries, wages and benefits as the single biggest line item. High oil prices have forced the major airlines to do business differently. They grounded older, gas-guzzling jets. They charged extra for checking baggage and raised other fees. More passengers were packed into planes and mergers helped push airfares higher. The average cost of a roundtrip domestic ticket grew to $378.62 from $351.48 in the last five years, when adjusted for inflation. All of that has them on pace for a fifth consecutive year of profits.
TOYOTA CAMRY GETS A TOP-TO-BOTTOM MAKEOVER
NEW YORK (AP) — The nation's top-selling car is getting a makeover. The 2015 Toyota Camry, which was unveiled Wednesday at the New York International Auto Show, is longer and wider, with a large grille and chiseled sides. Inside, there are softer materials and a wireless charging system. The body is stiffer and the suspension and steering were retuned for more responsive driving. The Camry has been the bestselling car in the U.S. for the last 12 years, supported by buyers looking for a dependable family car. But Toyota acknowledges that tastes have changed, and buyers want more style, comfort and performance to go with the reliability. The changes will help the Camry defend its turf from increasing competition.
SOME EXEMPTED FROM MINIUM WAGE, INCREASED OR NOT
WASHINGTON (AP) — Some low-paid workers won't benefit even if a long-shot Democratic proposal to raise the federal minimum wage becomes law. More than a dozen categories of jobs are exempt from the wage minimum, currently $7.25 an hour. Those exclusions run from some workers with disabilities to crews on fishing ships to casual baby sitters. Legislation sponsored by Sen. Tom Harkin, D-Iowa, would gradually raise the minimum to $10.10 by 2016, which would mean higher earnings for an estimated 16.5 million workers. But the measure wouldn't eliminate exemptions. The federal Bureau of Labor Statistics says nearly 1.8 million hourly workers were paid below $7.25 last year — about 2 per cent of the 76 million Americans earning hourly wages.
YELLEN: FED STIMULUS NEEDED FOR JOB MARKET
NEW YORK (AP) — Federal Reserve Chair Janet Yellen said Wednesday that the U.S. job market still needs help from the Fed and that the central bank must remain intent on adjusting its policy to respond to unforeseen challenges. In her first major speech on Fed policy, Yellen sought to explain the Fed's shifting guidance on its interest-rate policy, which at times has confused or jarred investors. She said the Fed's policies "must respond to significant unexpected twist and turns the economy may make." She said the Fed's forecast for moderate growth has changed little since last fall. Fed officials still see only a gradual return to full employment over the next two to three years.
FED SURVEY: GROWTH PICKS UP ACROSS MOST OF US
WASHINGTON (AP) — A Federal Reserve survey shows economic growth picking up across most of the United States over the past two months. Ten of the Fed's 12 regions reported an increase in economic activity, according to the Beige Book survey released Wednesday. In March and early April, consumers took advantage of better weather to go shopping. Manufacturing expanded across most of the country. Ports and highways were busier. Across most of the country, home prices rose modestly and homebuilding picked up. Tourism was generally positive. The Beige Book is based on anecdotal reports from businesses and will be considered, along with other data, when Fed policymakers meet later this month.
REYNOLDS BRINGS BACK SUSAN CAMERON AS CEO
WINSTON-SALEM, N.C. (AP) — Reynolds American has elected board member and former leader Susan Cameron as president and CEO of the tobacco company. Cameron previously served as president and chief executive officer of the company from 2004 to 2011 before she retired. She rejoined the company's board in December. The 55-year-old Cameron will take on the CEO job again starting May 1. She replaces Daniel Delen who is retiring and resigning from the board. The 48-year-old Delen will stay on as a consultant for two years to help with the transition. Reynolds American Inc. is the Winston-Salem, N.C.-based parent company of R.J. Reynolds Tobacco Co. and several other tobacco companies. Its brands include Camel, Pall Mall and Winston.
GOOGLE'S 1Q EARNINGS DISAPPOINT AS AD PRICES SLIP
SAN FRANCISCO (AP) — Google Inc.'s first-quarter earnings growth faltered as the Internet company dealt with a persistent downturn in advertising prices while spending more money to hire employees and invest in daring ideas. The results fell below analyst projections and its stock fell in extended trading after the results were released Wednesday. Although it remains among the world's most profitable companies, Google is struggling to adjust to a shift away from desktop and laptop computers to smartphones and tablets. The upheaval is lowering Google's ad rates because marketers aren't as willing to pay as much to pitch consumers who are squinting at the smaller screens on mobile devices.
IBM POSTS LOWER 1Q EARNINGS AMID HARDWARE SLUMP
NEW YORK (AP) — IBM's first-quarter earnings fell and revenue came in below Wall Street's expectations amid an ongoing decline in its hardware business, one that was exacerbated by weaker demand in China and emerging markets. The world's largest technology services company has been working to expand into new areas as its hardware business falters, but the latest results show that these efforts have yet to fully pay off. The company in the process of selling its low-end server business to China's Lenovo Group as it continues to shift its focus toward more lucrative software and services. It is also investing heavily in Internet-based computing services and in Watson, its cognitive computing operation made famous in beating a pair of "Jeopardy!" champions.
BANK OF AMERICA POSTS LOSS, HURT BY LEGAL CHARGES
CHARLOTTE, N.C. (AP) — Bank of America said Wednesday that it swung to a loss in the first quarter, hurt by $6 billion in legal charges. The Charlotte, N.C., bank reported a loss applicable to common shareholders of $514 million, compared with a profit of $1.11 billion a year earlier. The loss amounted to 5 cents a share. A year earlier, the bank earned 10 cents a share. Revenue totaled $22.66 billion after stripping out an accounting change. That was down 3.8 per cent from last year. The $6 billion legal expense stems from a previously announced settlement with the Federal Housing Finance Agency, and additional reserves for other mortgage-related matters.
COURT REJECTS BANKRUPTCY PROTECTION FOR MT. GOX
TOKYO (AP) — The Mt. Gox bitcoin exchange in Tokyo is headed for liquidation after a court rejected its bankruptcy protection application. Mt. Gox said Wednesday the Tokyo District Court decided the company, which was a trading platform and storehouse for the bitcoin virtual currency, would not be able to resurrect itself under a business rehabilitation process filed for in February.An administrator will try to sell the company's assets, and many creditors, including those who had bitcoins with the exchange, are unlikely to get any money back. Bitcoins were created in 2009 by a mysterious figure or group known as Satoshi Nakamoto and are used for transactions across borders without third parties such as banks. They also became an investment craze.
REID PARK ZOO RECEIVES ASSOCIATION OF ZOOS AND AQUARIUM ACCREDITATION
TUCSON -  The Reid Park Zoo recently earned a five-year re-accreditation by the Association of Zoos and Aquariums (AZA). The Zoo underwent a review and inspection in January, demonstrating how it meets or exceeds professional standards for excellence in animal care, veterinary programs, conservation, education, and safety. Last month, Reid Park Zoo officials traveled to Memphis, Tennessee for a hearing by AZA's independent Accreditation Commission. "AZA accreditation validates our efforts, and the Zoo's staff, volunteers, and supporters should be commended for making Reid Park Zoo one of the best zoos of its size in the nation," said Zoo Administrator Jason Jacobs. Read more from Reid Park Zoo: https://bit.ly/1iWfaMV Reid Park Zoo: https://bit.ly/1dJgCDh Association of Zoos and Aquariums: https://bit.ly/1inkjBa
GOVERNOR SIGNS LAW ALLOWING INSPECTIONS OF ABORTION CLINICS
PHOENIX - Gov. Jan Brewer signed legislation yesterday permitting the state health department to make unannounced inspections of abortion clinics without first getting a warrant from a judge. Backers of HB 2284 said there is no reason to exempt abortion clinics from the same regulations that apply to all other health care facilities. Opponents said the clinics need protection because there is a heightened need for privacy for patients and staff. A federal appeals court voided an identical provision in 2004, ruling the statute's authorization of "boundless, warrantless search of physicians' offices" by state health officials violates constitutional protections against unreasonable search and seizure. Cathi Herrod, president of the anti-abortion Center for Arizona Policy, which helped write the measure, said state regulatory policies have changed since then, legitimizing this version of the law. From Capitol Media Services via the Arizona Daily Star: https://bit.ly/1j0BypY
REPORT: DETROIT PENSION BOARDS AGREE TO CUTS THAT HELP CITY
DETROIT - Negotiators for Detroit pension boards agreed yesterday to retiree benefit cuts that were lower than initially proposed. The agreement could help resolve Detroit's historic Chapter 9 bankruptcy and position the City to start reinvesting in city services to its citizens. The deal would require civilian retirees to accept a 4.5 percent cut to their monthly pension checks and the elimination of cost-of-living adjustment (COLA) increases, while police and fire retirees would get no cuts to monthly checks but absorb a reduction in COLA increases, the sources said. Pension board trustees still must sign off on the deal, and a U.S. government committee officially appointed to represent Detroit retirees is still weighing whether to support the City's proposal. From Governing: https://bit.ly/1tacHH1