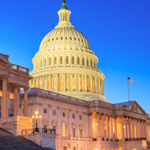 Real Estate Daily News Buzz is designed to give news snippets to readers that our (yet to be award winning) editors thought you could use to start your day. They come from various business perspectives, real estate, government, the Fed, local news, and the stock markets to save you time. Here you will find the headlines and what the news buzz of the day will be.
Thursday, the Dow Jones industrial average was up 20.42 points, or 0.1%, to 18,058.69. The S&P 500 index rose 4.97 points, or 0.2%, to 2,112.93. The NASDAQ composite gained 20.89 points, or 0.4%, to 5,056.06.
U.S. oil gained $1.58, or 2.7 per cent, to $57.74 per barrel, at one point rising above $58 for the first time this year. Brent crude, a benchmark for international crudes turned into gasoline by many U.S. refineries, rose $2.12, or 3.4 per cent, to $64.85 per barrel. Wholesale gasoline rose 7.11 cents to $1.997 a gallon. Heating oil gained 5.31 cents to $1.924 a gallon. Natural gas fell 7.5 cents to $2.531 per 1,000 cubic feet.
HOME GOODS CLOSED ON TUCSON LAND ASSEMBLAGE – Massachusetts-based TJX Companies, HomeGoods' parent company, CLOSED this week on 100 acres in five separate transactions, at Alvernon and Corona Road near the airport, for $9.53 million to build its western regional distribution center. The 800,000-square-foot facility will bring with it about 400 jobs and grow to 900. Construction is expected to cost about $40 million. The city of Tucson and Pima County put together a $1.6 million tax incentive package which will save the company more than $6 million over 15 years. The city is projected to receive $1.4 million in direct revenue over 15 years, with another $2.4 million in sales tax from increased consumer spending. Full story next week.
US NEW HOME SALES DOWN IN MARCH (WASHINGTON AP) — Sales of new U.S. homes plummeted in March, as the spring buying season opened with sharp declines in the Northeast and South. The Commerce Department said Thursday that new-home sales fell 11.4% last month to a seasonally adjusted annual rate of 481,000. This marks a swift reversal from an annual sales pace of 543,000 in February, which had been the strongest performance in seven years. Purchases of new homes have been volatile on a monthly basis, although sales during the first quarter of 2015 are higher than in 2014. The volatility points to a real estate market still finding its footing in the aftermath of the housing bubble that triggered the Great Recession in 2007 and the weak recovery that has followed.
US JOBLESS AID APPLICATIONS STAYS LOW, FEWER LAYOFFS (WASHINGTON AP) — The number of Americans seeking unemployment benefits was little changed last week, evidence that employers are cutting few jobs. Weekly applications for jobless aid ticked up 1,000 to a seasonally adjusted 295,000, the Labor Department said Thursday. The four-week average, a less volatile measure, increased to 284,500. Still, that is just 2,000 higher than three weeks ago when the average was at a nearly 15-year low. Applications are a proxy for layoffs. The very low level of the average is a sign of solid job security.
AVERAGE US RATE ON 30-YEAR MORTGAGE SLIPS TO 3,54% (WASHINGTON AP) — Average long-term U.S. mortgage rates are down slightly this week and remain near historic lows. Mortgage giant Freddie Mac says the national average for a 30-year fixed -rate mortgage slipped to 3.65% from 3.67% last week. The average rate for a 15-year mortgage, popular with homeowners who refinance, slid to 2.92% from 2.94%. A year ago, the 30-year mortgage rate averaged 4.33%; the 15-year mortgage averaged 3.39%. The 30-year average rate hit a record low 3.31 per cent in November 2012. The 15-year average hit bottom at 2.56 per cent in May 2013.
NASDAQ RECORD THEN AND NOW — Fifteen years after peaking during the dot-com boom, the NASDAQ composite has reached a new all-time high. But this isn't the NASDAQ of Pets.com and Webvan, when companies were valued on "cash burn rates" and "eyeballs." This NASDAQ, while still focused on technology companies, is a little more diversified than it was back then. And while the index, which tracks 2,500-plus stocks, has been steadily climbing since 2011, its ascent isn't the crazed surge that preceded its last record close. As the tech-mania took hold, investors pushed up the prices of all kinds of Internet-related stocks. Some were never profitable and disappeared. Others, like Priceline.com and Amazon, have survived and prospered.
AT CHOPOTLE OR A STADIUM, THE COST OF PROMPOSALS ADDS UP — "Will you go to the prom with me?" Teenagers are still popping the question, but they're doing it in bigger and bolder ways that can sometimes rival a wedding proposal. Some ask on stadium Jumbotrons or surprise their future dates in class with giant signs. Known as a "promposal," they can pump up the overall cost of going to the prom. Teens then post videos and photos of their promposals on Instagram, Facebook, Twitter and other social media sites, fueling the trend.
VOLVO PREPARES TO SEND 'MADE IN CHINA' CARS TO THE U.S. (CHENGDU, China AP) — On the verge of exporting the first "Made in China" cars to the United States, Volvo is determined to show they are as good as vehicles it produces in Europe. In contrast to its European factories that check a few completed cars from each batch, every vehicle that rolls off Volvo's 3-year-old assembly line in this city in China's southwest goes through a five-hour battery of tests on a driving track. Once a month, or three times as often as in Europe, Volvo tears apart a finished car in Chengdu to examine the quality of welds and other work.
STRONG DOLLAR SQUEEZES COMPANY EARNINGS (NEW YORK AP) — Procter & Gamble and Facebook seem to have nothing in common. One deals in razors and toothpaste, the other in "likes," self-promotion and embarrassing family photos. But this week, they shared the same problem: the strong dollar took a cut of their quarterly sales. It has been a widespread complaint this first-quarter earnings season. Big companies of all stripes said their quarters would have been much better if it weren't for the rising dollar. Delta Air Lines said it hurt ticket sales. Johnson & Johnson blamed it for dragging earnings down.
GREECE SHIFTING BAILOUT DEADLINES FUELS UNCERTAINTY — When is a deadline not really a deadline and a deal not really a deal? When it's to do with Greece's bailout, apparently. The country had an end-of-April date to agree to more reforms in exchange for rescue money its creditors had set aside. But as the country prepares to confront its European creditors on Friday at a meeting in the Latvian capital of Riga, all sides say an agreement is a long way off.
CAR BUYERS THINK BIG IN Q1, BOOSTNG PROFIT AT GM (DETROIT AP) — Encouraged by lower gas prices, consumers in the U.S. spent big in the first quarter on vehicles that carry lots of passengers and cargo — and deliver hefty profit margins for General Motors. The shift to pickups and SUVs helped GM record $2.18 billion first-quarter profit in North America, its most lucrative market. Tougher conditions in Europe, particularly Russia, and South America whittled GM's overall quarterly net profit down to $945 million.
MICROSOFT RESULTS SHOW COMPANY'S SHIFT, BUT IS IT ENOUGH? (SAN FRANCISCO AP) — Microsoft is changing its business. The question has been whether it's changing fast enough. The tech giant showed some progress Thursday, reporting better-than-expected quarterly earnings and more growth in its relatively new cloud computing segment. CEO Satya Nadella has been investing in new services and redesigning Microsoft's most popular programs for smartphones and other mobile gadgets.
AMAZON'S WEB SERVICES BOOSTS Q1 REVENUE (NEW YORK AP) — Strong demand for cloud computing services helped Amazon's revenue jump 15% in the first quarter. The company also reported a smaller quarterly loss than expected and its shares rose 7% in aftermarket trading. Investors have been growing restless with Amazon's long-term strategy of plowing most of the money it makes into new areas like cloud computing, streaming video and hardware — leading to razor-thin profits or, in this quarter's case, a loss.
GOOGLE'S Q1 REASSURES INVESTORS DEPITE EARNING MISS (SAN FRANCISCO AP) — Google is still flexing its moneymaking muscle even as a technological upheaval nibbles at its dominance in Internet search and European antitrust regulators question some of the company's practices. Google's first-quarter earnings rose 4% from last year to $3.6 billion as the company's Internet-leading advertising network lifted revenue by 14% to $17.3 billion. If not for employee stock compensation, Google said it would have earned $6.57 per share, 4 cents below the estimates among analysts polled by FactSet. After subtracting ad commissions, revenue was $13.9 billion — about $100 million below analysts' predictions.
WALMART'S CEO PAY FALLS 24% FOR 2014 (NEW YORK AP) — Unimpressive results at Wal-Mart Stores Inc. are hurting pay for its top executives. Walmart's CEO Doug McMillon, who took over the top job at the world's largest retailer in February 2014, received a compensation package worth $19.06 million in the fiscal year ended Jan. 31, 2015, according to an Associated Press analysis of a regulatory filing late Wednesday. That's down 24% from $25.3 million in the prior year.
DEUTSCHE BAK TO PAY $2.5b FOR INTEREST RATE VIOLATIONS (ALBANY, New York AP) — Deutsche Bank has agreed to pay $2.5 billion in a settlement with U.S. and British authorities over the manipulation of benchmark interest rates used globally for its own financial gain. The U.S. Justice Department said Thursday that the subsidiary DB Group Services UK Limited has agreed to plead guilty to wire fraud.