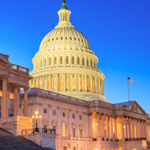 Real Estate Daily News Buzz is designed to give news snippets to readers that our (yet to be award winning) editors thought you could use to start your day. They come from various business perspectives, real estate, government, the Fed, local news, and the stock markets to save you time. Here you will find the headlines and what the news buzz for the day will be.
Thursday, the Dow Jones industrial average closed at 16,501.65, unchanged on the day. The Standard & Poor's 500 index rose 3.22 points, or 0.2%, to 1,878.61 and the NASDAQ composite rose 21.37 points, or 0.5%, to 4,148.34. Benchmark U.S. crude for June delivery rose 50 cents to close at $101.94 a barrel on the New York Mercantile Exchange.
FDA EASES INTO REGULATING E-CIGARETTES
WASHINGTON (AP) — The federal government's move to regulate e-cigarettes is a leap into the unknown. Proposed rules, issued Thursday by the Food and Drug Administration, tread fairly lightly. They would ban sales to anyone under 18, add warning labels and require FDA approval for new products. Some public health experts say a measured approach is the right one. They think that the devices, which heat a nicotine solution to produce an odourlessvapour without the smoke and tar of burning tobacco, can help smokers quit. Still, some wonder whether e-cigarettes keep smokers addicted or hook new users and encourage them to move on to tobacco. And some warn that the FDA regulations could have unintended consequences.
US PROPOSES PAY FOR PRIORITY INTERNET STANDARDS
LOS ANGELES (AP) — The nation's top telecoms regulator is proposing to allow a pay-for-priority fast lane on the Internet for movies, music and other services to get to people's homes. Under the proposal, an access provider could demand that high-traffic services such as Netflix pay for preferential treatment. The proposal would include safeguards to make sure the arrangements don't harm consumers or stifle competition and free speech. Consumer advocates say the proposed system would inevitably allow deep-pocketed Internet giants like Netflix, Google and Facebook to maintain their edge over startups because they can pay to ensure snappier connections and clearer, uninterrupted video.
MANUFACTURERS SEE BETTER TIMES FOR ECONOMY, JOBS
NEW YORK (AP) — Companies are finally starting to spend some of the cash they've been sitting on, and that could mean a stronger economy and more jobs on the way. U.S. industrial leaders such as General Electric, Honeywell and Caterpillar have been posting strong financial results in recent weeks and telling investors that orders are strong. Economists say that means other large companies are investing in expensive equipment they need to grow their business. Big manufacturers have cut costs, slimmed down their operations and accumulated cash since the financial crisis. Now, finally, the economies of the U.S. and Europe are showing steady progress, which makes their customers more confident and willing to spend.
GM SAYS SECURITIES REGULATORS ARE PROBING RECALL
DETROIT (AP) — U.S. securities regulators are looking into General Motors' delayed recall of more than 2 million cars with a deadly ignition switch problem. GM disclosed in a quarterly report Thursday that the Securities and Exchange Commission has made inquiries about the recall. It also confirmed for the first time that the U.S. Attorney's office in New York and an unidentified state attorney general are conducting investigations. Congress and federal highway safety regulators also are investigating. The SEC likely is probing whether GM failed to disclose the switch problem to investors quickly enough, said Peter Henning, a former SEC lawyer who now is a law professor at Wayne State University in Detroit.
FOR AIRLINES NOT NAMES UNITED, IT WAS A GREAT 1Q
DALLAS (AP) — Even with the turbulence of severe winter storms and stubbornly high fuel prices, many of the major airlines are cruising and their stock prices are soaring. Mergers have reduced competition and made it easier for the airlines to limit the supply of seats and raise average fares. Extra fees bring in billions more each year. On Thursday, American Airlines and Southwest Airlines reported record profits for the first quarter, usually the weakest time of year for the airlines. That followed a rousing report from Delta Air Lines a day earlier. Still stuck on the tarmac: United Airlines. While rivals were making money, United lost another $609 million during the first three months of the year.
AMAZON'S 1ST QUARTER NET INCOME JUMPS
NEW YORK (AP) — Amazon's first-quarter profit rose 18% as shoppers continued to flock to the online mega retailer to buy goods. The results beat market expectations and shares rose in aftermarket trading Thursday. Amazon has long focused on spending the money it makes to grow its business and expand into new areas, from movie streaming to e-readers and even grocery delivery. While investors have largely given Amazon a pass for focusing on growth and investing rather than turning a strong profit, Amazon has been making some moves lately to strengthen its bottom line.
STARBUCKS PROFIT CLIMBS AS US SALES INCREASE
NEW YORK (AP) — Starbucks reported a stronger quarterly profit on Thursday as customers in the U.S. continued shelling out more money at its cafes. The Seattle-based chain said global sales at established locations rose 6 per cent for its second fiscal quarter, including in the U.S., where it has more than 11,000 cafes. Operating margin also improved as a result of lower costs for ingredients, and the company raised its profit outlook for the year. Chief Operating Officer Troy Alstead said that the domestic sales increase was the result of an uptick in customer visits, as well as people spending more on average when they visited.
TESLA'S MUSK PAID $70,000 IN 2013
DETROIT (AP) — Tesla Motors CEO Elon Musk was paid just under $70,000 in 2013. But he could be in line for much, much more. According to a filing with regulators Thursday, Musk made a base salary of $33,280 in 2013 – the minimum he was required to make under California law. He got an additional $36,709 in company bonuses. Tesla says Musk, the billionaire founder of PayPal and rocket-building company SpaceEx, only accepts $1 and returns the rest to the company. Musk could someday rake in much more — under a compensation package approved in 2012, Musk was awarded options to buy nearly 5.3 million shares of Tesla stock at $31.17 each. The stock closed Thursday at $207.86, making those shares worth more than $1 billion.
FDA OKs FIRST-EVER DNA ALTERNATIVE TO PAP SMEAR
WASHINGTON (AP) — Federal health regulators have cleared a genetic test from Roche as a first-choice screening option for cervical cancer, a role previously reserved for the Pap smear, the decades-old mainstay of women's health. The Food and Drug Administration approved Roche's test to detect the human Papillomavirus, or HPV, in women 25 and up. HPV causes nearly all cases of cervical cancer. Doctors already use such DNA-based tools as a follow-up to confirm Pap test results. But Thursday's decision means Roche can now market its test as a stand-alone option for cervical cancer screening, ahead of the Pap test. Currently no major medical guidelines recommend HPV testing alone for cervical cancer screening.
TOKYO COURT STARTS MT.GOX BITCOIN BANKRUPTCY PROCEEDINGS
TOKYO (AP) — Bankruptcy proceedings began Thursday for the Mt. Gox bitcoin exchange, a move that was widely expected after the Tokyo District Court decided earlier this month that the company would not be able to resurrect itself. An administrator will try to sell its assets, but many creditors, including those who had bitcoins with the exchange, might not get their money back. After Mt. Gox went offline in February, its CEO, Mark Karpeles, said tens of thousands of bitcoins worth several hundred million dollars were unaccounted for. Under the bankruptcy proceedings, Karpeles' liability will be investigated, Mt. Gox said in a statement.
TUCSON CITY COUNCIL RESTORES SOME PARKS FUNDING
TUCSON - Tucson City Manager Richard Miranda yesterday formally presented his budget recommendations to the Mayor and Tucson City Council. Council Members stated their opposition to cutting parks funding and staff, reducing funding to outside agencies, and raising business license fees. They unanimously approved moving $500,000 proposed for the General Services budget to the Parks budget. A public hearing on the proposed final budget is scheduled for May 6, with tentative adoption slated for May 20. A final vote is planned for June 3.Read the City Manager's Recommended Budget: https://1.usa.gov/1l8vYF7
UA CLASS PRESENTS STREETCAR MARKETING PLAN
TUCSON - The Integrated Marketing Communications class Tuesday gave its final presentation to local political and business leaders on the marketing campaign it developed for the Sun Link Tucson Streetcar. Tucson Mayor Jonathan Rothschild and City Manager Richard Miranda were among those who listened to the students' ideas. One of the recommendations from the class was to allow students to pay for a SunLink pass through their Bursar's accounts. UA Parking and Transportation says it is making that recommendation a reality.
From the Arizona Daily Wildcat: https://bit.ly/1iiNgtD
PRESCRIPTION DRUG TAKE-BACK EVENT THIS WEEKEND
TUCSON - The Tucson Police Department (TPD) and the U.S. Drug Enforcement Agency (DEA) again are sponsoring the National Prescription Drug Take-Back Initiative this Saturday. During the event, the public can bring unwanted or unused medications to either of two drop-off locations, where they can be turned over for disposal. This service is free and anonymous. The drop-off sites are at the TPD Eastside Service Center, 9760 E. Golf Links Rd (just east of Harrison Rd) and the TPD Westside Service Center, 1310 W. Miracle Mile (northeast corner of Miracle Mile & Flowing Wells Rd). Both sites will be open from 10 a.m. until 2 p.m. Please do not bring sharps, needles, I.V. medications, glass containers, or inhalers.
Read more about the event: https://1.usa.gov/1lJYsmW
TRAFFIC ALERT: GRANDE AVENUE RESTRICTIONS THIS WEEKEND
TUCSON - Grande Avenue will be the site of the annual Fiesta Grande this Saturday and Sunday. The Fiesta runs from 9 a.m. until 7 p.m. on Saturday, and from 10 a.m. to 7 p.m. on Sunday. Beginning Friday, at approximately 6 a.m., the southbound, right lane of Grande Avenue will be closed between West Delaware Street and West Saint Clair Street. At about 7 p.m. Friday, Grande Avenue will be closed to all vehicular traffic between Saint Marys Road and Speedway Boulevard. All traffic should return to normal at approximately midnight Sunday.
Read the news release: https://1.usa.gov/1rmkY98