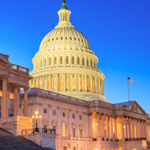 Real Estate Daily News Buzz is designed to give news snippets to readers that our (yet to be award winning) editors thought you could use to start your day. They come from various business perspectives, real estate, government, the Fed, local news, and the stock markets to save you time. Here you will find the headlines and what the news buzz for the day will be.
On Thursday, the Dow Jones Industrial average slid 42.44 points, or 0.3%, to 17,079.57. The Standard & Poor's 500 index fell 3.38 points, or 0.2%, to 1,996.74. The NASDAQ composite shed 11.93 points, or 0.3%, to 4,557.69.
Benchmark U.S. crude rose 67 cents to close at $94.55 a barrel on the New York Mercantile Exchange. Brent crude, a benchmark for international oils used by many U.S. refineries, fell 26 cents to close at $102.46 on the ICE Futures exchange in London. Wholesale gasoline rose 0.7 cent to close at $2.753 a gallon. Natural gas rose 4.1 cents to close at $4.044 per 1,000 cubic feet. Heating oil fell 1.2 cents to close at $2.849 a gallon.
VISUAL SEARCH TO SHOP: GIMMICK OR GAME CHANGING?
NEW YORK (AP) — Imagine using your phone to snap a photo of the cool pair of sunglasses your friend is wearing and instantly receiving a slew of information about the shades along with a link to order them. It's a great idea — but it doesn't quite work. Though many companies are trying to make "visual search" a reality, this seemingly simple notion remains elusive.
US ECONOMY GREW AT BRISK 4.2% RATE IN 2Q
WASHINGTON (AP) — After a bleak start to the year, the U.S. economy grew at a brisk annual rate of 4.2 per cent in the April-June quarter, the government said Thursday, slightly faster than it had first estimated. The upward revision supported expectations that the second half of 2014 will prove far stronger than the first half. The Commerce Department's second estimate of growth for last quarter followed its initial estimate of 4 per cent. The upward revision reflected stronger business investment than first thought.
SURVEY: AMERICANS' PESSIMISM ON ECONOMY HAS GROWN
WASHINGTON — Americans are more anxious about the economy now than they were right after the Great Recession ended despite stock market gains, falling unemployment and growth moving closer to full health. Seventy-one per cent of Americans say they think the recession exerted a permanent drag on the economy, according to a survey being released Thursday by Rutgers University. By contrast, in November 2009, five months after the recession officially ended, the Rutgers researchers found that only 49% thought the downturn would have lasting damage. And that was when the unemployment rate was 9.9%, compared with the current 6.2%.
FRENCH LEADER BANKS ON FREE MARKET TO SAVE ECONOMY
PARIS (AP) — Facing pitiful poll numbers, Francois Hollande has cast his lot. The French president who once decried global finance and vowed a 75-per cent tax on millionaires has quashed dissent from his Socialist government's left flank and appointed a well-heeled former investment banker as his new point man on the economy. Several left-leaning critics were sent packing in a Cabinet shake-up that sent a message to international investors, European allies and millions of French: France is willing to embrace more free market policies and often unpopular reforms to tackle double-digit unemployment and zero economic growth.
A FLAVOR OUT OF FAVOR: DOG MEAR FADES IN SOUTH KOREA
SEOUL, South Korea (AP) — For more than 30 years, chef and restaurant owner Oh Keum-il built her expertise in cooking one traditional South Korean delicacy: dog meat. But the 58-year-old's lifelong experience with a food eaten for centuries in Korea is about to become history. Daegyo, the famous dog meat restaurant she opened in a Seoul alley in 1981, will serve its last bowl of boshintang, or dog stew, on Friday, a reflection of the challenges facing a trade that is neither legal nor explicitly banned under South Korean laws governing livestock and food processing. Today it is an increasingly tough sell and a less attractive dining option for young South Koreans.
APPLE TO UNVEIL NEXT PRODUCTS AT SEPT 9 EVENT
SAN FRANCISCO (AP) — Apple's latest product launch will be in a setting that holds a special place in its history, signalling how big this event is for the company. The Sept. 9 launch, which is expected to feature a larger iPhone and possibly a computerized watch, will be in the same Silicon Valley venue where Apple's late co-founder, Steve Jobs, took the wraps off the original Mac computer 30 years ago. That machine was hailed as a major breakthrough that helped bring personal computing to the masses. These events have become an annual rite since the 2007 release of the iPhone, but this year's may be the most highly anticipated since the iPad came out in 2010. A "smartwatch" or other wearable technology would mark the company's first foray into a new product category since the iPad came out.
ABERCROMBIE NAME TO SHRINK FROM CLOTHING
NEW YORK (AP) — The Abercrombie & Fitch logo has lost the power it once wielded. Shares of Abercrombie & Fitch Co. tumbled Thursday after reporting weak sales as more teens shop elsewhere. The company is trying to stock trendier clothing — and it turns out that means stripping off the once-prized Abercrombie logo. It is a major change for the retailer, whose sweatshirts and T-shirts emblazoned with its name long held major cachet with teenagers. Now, individuality is the name of the game. A&F and other traditional teen stores have to adapt in an uphill battle to turn their businesses around as mall traffic drops and shoppers' tastes change.
JPMORGAN INVESTIGATING POSSIBLE CYBERATTACK
NEW YORK (AP) — JPMorgan Chase, the nation's biggest bank by assets, is working with law enforcement officials to investigate a possible cyberattack, said a person familiar with the situation who spoke on condition of anonymity, though the bank isn't currently seeing any unusual fraud activity at the time. Jamie Dimon, the bank's CEO, said in this year's annual report to shareholders that despite spending millions on cybersecurity, JPMorgan remained worried about the threat of attacks. By the end of this year, the bank estimates that it will be spending about $250 million annually on cybersecurity and employing 1,000 people in the area. The FBI said in a statement Wednesday that it was working with the Secret Service to determine the scope of recent cyberattacks against "several American financial institutions." The agency did not name the companies that had been targeted. Major U.S. banks said that they had been unaffected by the attacks.
APPLICATIONS FOR US UNEMPLOYMENT AID SLIP TO 298K
WASHINGTON — The number of Americans seeking unemployment benefits slipped 1,000 last week to a seasonally adjusted 298,000, a low level that signals employers are cutting few jobs and hiring is likely to remain strong. The four-week average, a less volatile measure, dropped to 299,750, the Labor Department said Thursday. That's just 6,000 higher than four weeks ago, when the average fell to the lowest level in more than eight years. Applications are a proxy for layoffs. When employers hold onto their workers, it suggests they are more confident in the economy and could step up hiring. The applications data is the latest sign that the job market is steadily healing.
Yuma, Ariz., and El Centro, Calif., had the highest unemployment rates in July, 29.2% and 24.7%, respectively. Bismarck, N.D., had the lowest unemployment rate, 2.4%. A total of 193 areas had July unemployment rates below the U.S. figure of 6.5%, 169 areas had rates above it, and 10 areas had rates equal to that of the nation.