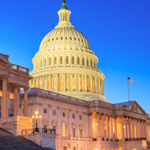 Real Estate Daily News Buzz is designed to give news snippets to readers that our (yet to be award winning) editors thought you could use to start your day. They come from various business perspectives, real estate, government, the Fed, local news, and the stock markets to save you time. Here you will find the headlines and what the news buzz for the day will be.
On Tuesday, the Dow Jones Industrial average lost 51.28 points to close at 17,801.20. The Standard & Poor's 500 index closed down 0.49 of a point to 2,059.82. The NASDAQ composite added 25.77 points, or 0.5%, to 4,766.47.
Benchmark U.S. crude rose 77 cents to close at $63.82 a barrel on the New York Mercantile Exchange. Brent crude, a benchmark for international oils used by many U.S. refineries, rose 65 cents to close at $66.84 on the ICE Futures exchange in London. Wholesale gasoline rose 1.7 cents to close at $1.724 a gallon. Heating oil rose 2.9 cents to close at $2.084 a gallon. Natural gas rose 5.7 cents to close at $3.652 per 1,000 cubic feet.
DOLLAR GENERAL & DOLLAR TREE TRADE BARBS OVER FAMILY DOLLAR
Goodlettsville, Tenn. — Dollar General Corp. and Dollar Tree engaged in a verbal war on Friday as they both seek to acquire Family Dollar. In a news release, Dollar Tree said Dollar General's bid "may ultimately fail" because the Federal Trade Commission may require it to sell more than the 1,500 stores the retailer has said it is willing to let go of. "Even if Dollar General is able to negotiate an acceptable divestiture number with the FTC, Dollar General may be unable to find and reach an agreement with an independent divestiture buyer or buyers who are acceptable to the FTC and willing to contractually commit to acquire so many stores on terms acceptable to Dollar General, the buyer or buyers, and the FTC," Dollar Tree said. In return, Dollar General fired back its own salvo, bringing Walmart into the fray saying the giant discounter, not Family Dollar, is the primary driver regarding Dollar General's strategic pricing decisions, and that Dollar General is not in direct completion with Dollar Tree in its pricing strategy. Moreover, Dollar General said it is in active discussions with the FTC regarding the possible need to divest stores in event of a merger and is making good progress. Dollar General has submitted a $9.1 billion bid for, larger than the $8.5 billion bid offered by Family Dollar. However, both Family Dollar and Dollar Tree have said the Family Dollar bid is superior because Dollar General has competitive issues and would have a hard time receiving FTC approval of a merger. In an earnings call Thursday, Dollar General CEO Rick Dreiling said, "We remain as committed as ever to this acquisition."
SUPREME COURT REFUSES TO HEAR BP's PLEA
WASHINGTON — The U.S. Supreme Court on Monday refused to hear energy giant challenge to a settlement requiring it to pay hundreds of millions of dollars to businesses hurt by the 2010 Gulf of Mexico oil spill. BP had argued that losses claimed by the companies after the disaster "were not fairly traceable to the spill," and sought a review of the settlement by the U.S. high court. But the nine justices, after a closed door hearing, issued a decision rejecting the company's request. "The petition ... is denied," the court said. The Mobile, Alabama Chamber of Commerce, the US Chamber of Commerce and a federation of German industries had filed briefs in support of the companies involved in the settlement. According to a study published in October, as many as two million barrels of crude oil streamed into the Gulf of Mexico, decimating the wildlife and devastating the ecology of a region heavily dependent on the seafood and tourism industries.
WHY AREAS WITH GOOD JOBS HAVE HARD-TO-AFFORD HOMES
WASHINGTON (AP) — It's the new career trade-off: Around the country, areas with the strongest job markets increasingly have some of the costliest homes. And areas with the most affordable homes lack a solid base of middle class jobs that attract workers. College graduates and younger families have been clustering in coastal cities such as New York, San Francisco and Seattle, where incomes are generally ample and solid middle-class jobs plentiful. Yet studies and government data show that homes in these areas have become prohibitively expensive — driven up in part by demand from the very residents who find homes there too costly. The result is that the dream of home ownership for many is proving frustrating, being deferred or abandoned, even for people with comfortable incomes.
EXXON SEES ABUNDANT OIL, GAS FAR INTO THE FUTURE
NEW YORK (AP) — North America, once a sponge that sucked in a significant portion of the world's oil, will instead be supplying the world with oil and other liquid hydrocarbons by the end of this decade, according to ExxonMobil's annual long-term energy forecast. And the "almost unspeakable" amount of natural gas found in recent years in the U.S. and elsewhere in North America will be enough to make the region one of the world's biggest exporters of that fuel by 2025, even as domestic demand for it increases, according to Bill Colton, Exxon's chief strategist. In a forecast that might make economists happy but environmentalists fret, Exxon's two chief products, oil and natural gas, will be abundant and affordable enough to meet the rising demand for energy in the developing world as the global middle class swells to 5 billion from 2 billion and buys energy-hungry conveniences such as cars and air conditioners.
NUTS! KOREAN FLIGHT DELAYED BY FIRST-CLASS SPAT
SEOUL, South Korea (AP) — Forget dust-ups over reclining seats in economy class. There's a new and exclusive twist on inflight anger: Nut rage in first class. A recent Korean Air flight was delayed when its chairman's daughter, who was also vice-president responsible for cabin service at the airline, ordered a senior crew member off the plane. The crime? Allowing her and other passengers in the pointy end of the aircraft to be served bagged macadamia nuts instead of nuts on a plate.
ICE BUCKET, BRAZIL ELECTIONS POPULAT ON FACEBOOK
NEW YORK (AP) — Day after day, Facebook captures our best and worst moments, from the birth of a new baby to heated political spats. So what got discussed the most in 2014? The Ice Bucket Challenge and the death of Robin Williams, to name a few. The list Facebook released Tuesday is a testament to its global reach, given that more than 80 per cent of its users live outside the U.S. and Canada. Worldwide topics — the World Cup soccer tournament and the Ebola outbreak — occupied the top two spots. But No. 3 was the presidential election in Brazil. Facebook says some 48 million people had 674 million interactions — status updates, photos, videos, comments and likes — about the highly contested event. That made it the most talked-about election of 2014 — even more than the congressional midterms in the U.S.
US JOB OPENINGS RISE, HIRING REMAINS HEALTHY
WASHINGTON (AP) — The number of available U.S. jobs rose in October to the second-highest level in 14 years, and companies kept hiring at a healthy pace, adding to evidence of an improving economy. Job openings increased 3.2% to 4.83 million, the Labor Department said Tuesday. That's just below August's total, which was the highest on records dating back to 2000. Total hiring slipped 0.4% to 5.1 million after reaching a seven-year high in September. The number of people quitting was mostly unchanged at a six-year high of 2.7 million. The overall figures paint a picture of a more dynamic job market, with businesses filling more open jobs and more Americans quitting, typically for better-paying opportunities. More quits and more job postings provide more opportunities for the unemployed to find work.
FED PROPOSING BIG US BANKS BOOST CAPITAL BUFFERS
WASHINGTON (AP) — Federal regulators are proposing that the eight biggest U.S. banks be required to further increase the amount of capital they set aside to cushion against unexpected losses. The Federal Reserve's proposal is aimed at reducing the potential for future taxpayer bailouts of troubled banks. The proposed requirements also are designed to encourage the behemoths to shrink so they pose less risk to the financial system. The banks include JPMorgan Chase, Citigroup and Bank of America. The Fed governors voted 5-0 at a meeting Tuesday to advance the so-called "capital surcharges," opening them to public comment through Feb. 28. The extra capital requirements would increase in proportion to how risky the regulators deem a bank to be. A key risk factor would be how much a bank relies on short-term funding markets to borrow from other banks. Those markets seized up during the financial crisis.
US WHOLESALE STOCKPILES UP 0.4% IN OCTOBER
WASHINGTON (AP) — Stockpiles held by wholesale businesses rose in October, while sales posted a smaller gain. Stockpiles at the wholesale level increased 0.4%, matching September's figure, the Commerce Department reported Tuesday. Sales edged up just 0.2% during the month after a flat reading in September and a 0.8% drop in August. Economists are watching closely to see if businesses become reluctant to expand inventories in the face of weaker sales. That could drag on economic growth because the restocking of store shelves spurs orders to manufacturers, which in turn boosts factory production. But any cutback in inventory building could be a sign that businesses are worried about future sales.
GREEK STOCKS PLUMMET ON FEAR OF POLITICAL CRISIS
ATHENS, Greece (AP) — The Greek stock market had its biggest plunge since 1987 Tuesday as concerns mounted that the country is heading for a political crisis that could jeopardize its financial rescue program. The benchmark stock index in Athens dropped 12.8% after the conservative-led government brought forward the date of a presidential vote. If the vote in Greece's parliament is inconclusive, investors fear it could lead to general elections and a possible victory for an opposition party that wants to modify the bailout. Investors also dumped Greek government bonds as they became more wary of the country's ability to repay its debt. The main left-wing opposition party, Syriza, which is leading in the polls, has said it will demand a substantial cut to what Greece owes in rescue loans if it is elected.
GOVERNMENT: GAS TO AVERAGE $2.60 NEXT YEAR
The Energy Department again slashed its prediction for next year's average price of gasoline across the U.S., this time to $2.60 a gallon. That would be 23% below this year's projected average and the lowest full-year average since 2009. If that comes to pass, the price drop will save U.S. drivers $100 billion over the course of the year based on current consumption levels. That will boost the overall economy by reducing shipping and transportation costs, and leaving consumers more money to spend on other things. In its most recent short-term energy outlook, released Tuesday, the Energy Department's Energy Information Administration cut its gasoline price forecast for 2015 by 35 cents a gallon. It was the second time in two months that the EIA cut the forecast by more than 30 cents a gallon.
OPENING ACT FOR BEACH BOYS JAN 3RD CONCERT – LINDA CHORNEY
Linda Chorney is an American singer-songwriter that has been making a living as a working musician for the past 30 years. Chorney made history by being the first independent artist to get nominated for Best Americana Album in 2012 (Emotional Jukebox) without a manager, label, or publicist by utilizing the Grammy 365 Social Networking site. The album is eclectic, with hints of folk, rock, blues, country, and Americana. Chorney comes from a musical family. Her mother was a concert pianist, her grandfather played mandolin, and a great aunt sang opera. She started playing piano at age four and guitar at ten, and started writing songs at 12. By the time Chorney was discovered, she had several sets' worth of original material. After being discovered in Key West, she put together a band and started playing covers in biker bars, with a few originals tossed in. Over the years she moved to more diverse venues, slowly adding more original material to her sets until the covers were the anomalies. Chorney has been on and off the road for years, performing on all seven continents. She sang for Nelson Mandela in Boston, after his release from prison, in front of 250,000 on a bill with Paul Simon, Jackson Browne, and other heavies.
A TUCSON TRADITION – THE 4TH AVENUE STREET FAIR
Tucson's Largest Arts Venue, there are two Street Fairs per year, one in Spring and one in the Winter. The next Street Fair is December 12, 13, 14, 2014. Hours are 10 am to 6 pm (dusk) each day. The Street Fair takes place between Ninth Street and University Blvd. along Fourth Avenue. Click here for a map Free to the public, the Fourth Avenue Street Fair brings together 400+ arts and crafts booths, 35+ food vendors,Main Stage, street musicians, food, jugglers, street performers, the ever so popular Free Kids hands-on-art Pavilion. There is face painting, balloons, demonstrations, sidewalk entertainment and tons of other fun activities.
A TUCSON CHRISTMAS CAROL – 1 NIGHT, 1 MOVIE, 2ND SATURDAY AND YOU ARE THE STAR!
TUCSON, AZ - Access Tucson and Strada Company will create an entire feature length film in one night and you will be the star. A Tucson Carol will be filmed December 13, 2014, at Access Tucson, 124 E. Broadway Blvd in downtown Tucson. The cost of admission is $10 and each patron will receive a part in the film. The evening will also include food trucks, hot cocoa, egg nog, and much singing. How it works: Creating a script based loosely on Charles Dickens' A Christmas Carol, with Tucson accents, patrons are invited to participate in a community film project. Attendees will be picked in order of arrival to perform short bits or lines in front of the camera or to answer questions about their holiday experiences. Some may want to sing a Christmas carol, some may want to tell about a particularly interesting holiday experience. Everyone will get in the movie. Patrons can appear individually, in groups, with their companies, or any other wassailing group. Admission is only $10. For those who would like to receive a copy of the finish filmed, it is $25. This is a family friendly event. Following the editing of this film, Access Tucson will present the movie at a Popcorn Gala before the new year, present the film on line and on Access Tucson's cable channel.