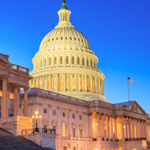 Real Estate Daily News Buzz is designed to give news snippets to readers that our (yet to be award winning) editors thought you could use to start your day. They come from various business perspectives, real estate, government, the Fed, local news, and the stock markets to save you time. Here you will find the headlines and what the news buzz for the day will be.
On Wednesday, the Dow Jones Industrial average lost 268.05 points, or 1.5%, to 17,533.15. The Standard & Poor's 500 index fell 33.68 points, or 1.6%, to 2,026.14 The NASDAQ composite slipped 82.44 points, or 1.7%, to 4,684.03.
Benchmark U.S. crude fell $2.88, or 4.5 percent, to close at $60.94 a barrel. Brent crude, a benchmark for international oils used by many U.S. refineries, fell $2.60 to close at $64.24 in London. Wholesale gasoline fell 8.2 cents to close at $1.642 a gallon. Heating oil fell 3.8 cents to close at $2.046 a gallon. Natural gas rose 5.4 cents to close at $3.706 per 1,000 cubic feet.
NOVEMBER BUDGET DEFICIT DROPS TO $56.8 BILLION
WASHINGTON (AP) -- The federal government's deficit for the first two months of the new budget year is down 21% from the same period a year ago, although much of that improvement stems from quirks in the calendar. The Treasury Department said Wednesday the deficit for November totaled $56.8 billion, a drop of 58% from last year's November deficit of $135.2 billion. For the first two months of the budget year that began Oct. 1, the deficit totals $178.5 billion, an improvement of 21% from the same period last year. However, the calendar heavily influenced the changes by shifting payment dates for various government benefits. Adjusting for those changes, Treasury says the deficit this year is still 6.8% lower than last year.
PASSENGERS, AIRLINES CAN'T AFFORD LATE 1ST FLIGHT
DALLAS (AP) -- For years, Southwest was the most punctual of big U.S. airlines, so its tumble toward the bottom of government rankings for on-time arrivals was stunning. Southwest officials needed to fix an ill-fated decision to squeeze more flights into the schedule. This summer, they backed off by allowing more time between flights. And they told employees that the first flight of the day on every route had to leave on time. In the airline world, delays build as the day wears on. They are costly for airlines and their passengers.
AIR FARES SEEN DIPPING THANKS TO OIL SLUMP
GENEVA (AP) -- Flying could get cheaper next year as airlines say they will finally start passing on some of the savings made on plummeting oil prices. Carriers are forecasting record profits for 2015 thanks to cheaper fuel and rising demand. As a result, they expect to cut the average ticket price by 5% in 2015, excluding surcharges and taxes. That may not be a big decrease considering that the price of crude oil has fallen 40% since June, but is the most carriers can do for now, the International Air Transport Associated said Wednesday.
DEAL TO ALLOW MULTIEMPLOYER PENSION BENEIFTS CUTS
WASHINGTON (AP) -- Retirees covered by financially troubled multiemployer pensions could soon see their benefits cut under a congressional spending deal to keep the government running. Architects of the proposal said it was the best way to keep the pension plans viable and benefits flowing to retirees. But it quickly drew fire from some labor unions and AARP, who denounced what they call backroom deal-making that will create hardships for older Americans. A vote on the overall spending plan was expected before week's end.
TECH SUMMT ADDRESSES INDUSTRY'S LACK OF DIVERSITY
SANTA CLARA, Calif. (AP) -- Civil rights leader Jesse Jackson spent most of this year pressuring the technology industry into facing up to the glaring scarcity of women, blacks and Latinos at companies renowned as great places to work. Now comes Diversity 2.0 — finding ways to reverse a deep-rooted problem that isn't going to be as easy to fix as writing new lines of code for a computer bug. The challenges, along with some of the potential solutions, were explored Wednesday at a Silicon Valley summit organized by Jackson and his group, Rainbow Push. In a show of their commitment, Google, Apple, Facebook and more than other 20 other tech companies sent representatives to the forum held at the Santa Clara, California headquarters of a Silicon Valley pioneer, computer chipmaker Intel Corp.
APPEALS COURT DEALS BLOW TO US IN INSIDER CASES
NEW YORK (AP) -- A federal appeals court dealt a blow to the government's success in insider trading prosecutions Wednesday by reversing two convictions with a decision that also jeopardizes a third — and attempts to further define how far prosecutors can push the law in their quest to clean up Wall Street. The 2nd U.S. Circuit Court of Appeals overturned the convictions of Anthony Chiasson, of New York, and Todd Newman, of Needham, Massachusetts, finding they were too far removed from inside information to be prosecuted. In doing so, the three-judge panel criticized the government for a blitz of Manhattan insider trading prosecutions that resulted in over 80 convictions since 2008, citing the "novelty of its recent insider trading prosecutions, which are increasingly targeted at remote tippees many levels removed from corporate insiders." The court said prior cases generally involved tippees directly participating in the passing of secrets.
McDONALD'S TO TRIM MENU, EXAMINE INGREDIENTS
NEW YORK (AP) -- McDonald's is planning to trim its menu, review its cooking methods and maybe even get rid of some of the ingredients it uses to change perceptions that it serves junk food. CEO Don Thompson sought to reassure investors Wednesday that such changes will help strengthen the chain's appeal as it fights to hold onto customers. The discussion in Oak Brook, Illinois, came after the company earlier this week reported yet another monthly decline in U.S. sales. It said the figure fell 4.6 percent at established locations in November. Thompson has conceded McDonald's Corp. has failed to keep up with changing tastes. One of the problems is that people are increasingly moving toward foods they feel are fresh or wholesome, and the image of fast-food burgers and fries doesn't exactly fit that bill.
FRANCE MAKES NEW EFFORT TO ENCOURAGE HIRING
PARIS (AP) -- Creating jobs in France is proving harder than expected. The embattled Socialist-led government is making its second push this year to energize the labor market in Europe's second-largest economy, after a top economic official called the previous plan "a failure." Although President Francois Hollande has made cutting unemployment the cornerstone of his tenure, the jobs market is in fact getting worse. Economy Minister Emmanuel Macron presented Wednesday a new bundle of policies that aim mainly to free up France's notoriously inflexible labor rules and regulations.