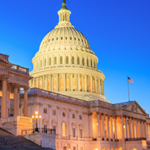 Real Estate Daily News Buzz is designed to give news snippets to readers that our (yet to be award winning) editors thought you could use to start your day. They come from various business perspectives, real estate, government, the Fed, local news, and the stock markets to save you time. Here you will find the headlines and what the news buzz for the day will be.
On Friday, the Dow Jones Industrial average rose 58 points, or 0.3%, to close at 17,958. The Standard & Poor's 500 index gained three points, or 0.2%, to 2,075. The NAsdaq composite climbed 11 points, or 0.2%, to 4,780.
The price of oil fell Friday to its lowest level since July of 2009 on continued expectations of high global supplies and Saudi Arabia's decision to cut its prices. Benchmark U.S. crude fell 97 cents to close at $65.84 a barrel on the New York Mercantile Exchange. Brent crude, a benchmark for international oils used by many U.S. refineries, fell for the ninth time in the last 10 trading sessions, closing down 57 cents to $69.07 on the ICE Futures exchange in London. Wholesale gasoline fell 2.2 cents to close at $1.773 a gallon. Heating oil fell 1 cent to close at $2.108 a gallon. Natural gas rose 15.3 cents to close at $3.802 per 1,000 cubic feet.
HOLIDAY SHOPPERS ARE GETTING SMARTER
NEW YORK (AP) — Shoppers are getting smarter. The start of the holiday shopping season shows a simple discount, even a big one, isn't always enough to lure people to buy. Shoppers can sniff out a legitimate deal from a fake one and are even leaving items in online shopping carts as reminders to look for a better bargain. Shoppers with more knowledge and new patience may have contributed to the less-than-stellar turnout over Thanksgiving weekend, the traditional kickoff of holiday shopping. Stores heavily discounted holiday merchandise days and even weeks before Black Friday. That gave shoppers plenty of opportunities to avoid the big lines. That seemed to backfire over Thanksgiving weekend. The endless stream of sales pitches made many shoppers confident that heavy discounts would continue right on through Christmas.
IS UBER CAR SERVICE REALLY WORTH $40 BILLION?
NEW YORK (AP) — Can a company that didn't exist five years ago, an upstart with a knack for angering regulators with the power to close down its business, really be worth $40 billion? That is the figure that had investors from Wall Street to Silicon Valley abuzz a day after Uber announced it had received more money from venture capitalists than any private company this year. The investment places a value on the car-service company that is higher than American Airlines or Kraft Foods — a stunning vote of confidence.
OR MAYBE IT'S JUST TOO OPTIMISTIC
The cash infusion from investors — $1.2 billion for a small stake — comes at a time when values for private companies backed by venture capitalists are rising fast. New investments in Dropbox, a file-sharing service, and Airbnb, a website for people renting out their homes, have sent their valuations soaring.
STEVE JOBS' VIDEO TESTIMONY TRANSFIXES COURTROOM
OAKLAND, California (AP) — More than three years after his death, legendary Apple Inc. CEO Steve Jobs held a federal courtroom transfixed on Friday as attorneys played a video of his testimony in a class-action lawsuit that accuses Apple of inflating prices by locking music lovers into using Apple's iPod players. Looking gaunt and pale, Jobs spoke softly during the deposition he gave six months before his death in October 2011. But he gave a firm defence of Apple's software, which blocked music from services that competed with Apple's iTunes store. Apple used anti-piracy software that ensured only songs from its own iTunes store could be played on its iPod devices. Attorneys for a group of consumers and iPod resellers contend say that froze rival device-makers out of the market, allowing Apple to sell iPods at inflated prices. The plaintiffs are seeking $350 million in damages, which could be tripled if the jury agrees Apple violated antitrust rules.
HOW BUSINESSES CAN AVOID HOLIDAY PARTY PROBLEMS
NEW YORK (AP) — If John Olajide's staffers have one too many at his company's holiday party he'll have them shuttled home in a taxi or send them to a hotel room for the night. That's smart policy, according to human resource and legal experts. Small business owners need to be savvy about holiday parties. Festive affairs can turn ugly when people get drunk, especially if they behave inappropriately or are involved in an accident. Employees or guests who overdo it can create legal hassles for a company even if the party is in a restaurant or hotel.
US FACTORY ORDERS DROP 0.7% IN OCTOBER
WASHINGTON (AP) — Orders to U.S. factories slipped for a third straight month in October and would have fallen even more except for a big jump in defence orders. A key category that tracks business investment spending fell for a second straight month. Factory orders fell 0.7% in October following declines of 0.5% in September and 10% in August, the Commerce Department reported Friday. Demand for machinery, computers and primary metals were all down. An important category that is viewed as a proxy for business investment plans fell 1.6% following a 1.1% decline in September. The overall decline would have been larger except for a surge in military orders, which jumped 21.2% in October, reflecting strong demand for military aircraft. Economists expect the recent weakness will be temporary.
US TRADE DEFICIT DROPS TO $43.4 BILLION IN OCTOBER
WASHINGTON (AP) — The U.S. trade deficit fell slightly in October as exports rebounded while oil imports dipped to the lowest level in five years. The deficit edged down 0.4% to $43.4 billion, a drop from a revised $43.6 billion in September, the Commerce Department reported Friday. Exports climbed 1.2% to $197.5 billion, recovering after a September dip. Imports were up as well, rising 0.9% to $241 billion but that increase was tempered by a 0.6% fall in imports of petroleum, which dropped to the lowest level since November 2009. The average price of a barrel of oil dipped to $88.47, the lowest point since February 2011. Through October, the deficit is running 4.8% below the same period in 2013. A lower deficit provides a boost to economic growth.
US CONSUMER DEBT RISES $13.2 BILLION IN OCTOBER
WASHINGTON (AP) — U.S. consumers increased their borrowing in October but at a slightly slower pace than in the previous month as credit card use slowed. Overall borrowing rose $13.2 billion following a $15.4 billion gain in September, the Federal Reserve reported Friday. The gains have pushed consumer debt excluding real estate loans to a record level of $3.28 trillion. The category that includes credit card debt edged up by $922 million after a rise of $1.4 billion in September. The category that covers auto loans and student loans jumped by $12.3 billion after a $14 billion increase in September. Economists expect that the strong gains in employment seen this year may make consumers more comfortable about increasing their use of credit cards, something they cut back on sharply following the Great Recession.
PARALEGAL: SANOFI FIRED HER FOR WHISTLEBLOWING
TRENTON, N.J. (AP) — A paralegal recently fired by French drugmaker Sanofi has filed a whistleblower lawsuit, claiming she was discharged after protesting an alleged kickback scheme to increase U.S. sales of its insulin medicines. The lawsuit, filed in New Jersey Superior Court in Newark by Diane Ponte, accuses Sanofi SA, recently ousted CEO Christopher Viehbacher and more than 10 other executives of paying consultants millions to induce pharmacists to fill prescriptions for generic insulin with Sanofi's brand-name versions, rather than those of rival Novo Nordisk A/S. In a statement, Sanofi denied firing Ponte for whistleblowing, calling her allegations without merit and saying she's a "disgruntled former employee who is opportunistically attacking our company."