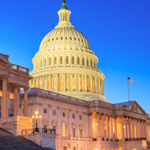 Real Estate Daily News Buzz is designed to give news snippets to readers that our (yet to be award winning) editors thought you could use to start your day. They come from various business perspectives, real estate, government, the Fed, local news, and the stock markets to save you time. Here you will find the headlines and what the news buzz for the day will be.
The Dow Jones industrial average rose 126.80 points, or 0.8%, to 16,154.39. The Standard & Poor's 500 index gained 8.80 points, or 0.5%, to close at 1,838.63. The NASDAQ composite rose 3.35 points, or 0.1%, to 4,244.03. Benchmark U.S. crude for March delivery fell 5 cents to close at $100.30 a barrel on the New York Mercantile Exchange.
HIGHER GAS PRICES ON THE WAY
NEW YORK — Drivers, here's the bad news: You'll be paying more for gasoline in the coming weeks. The good news: You'll likely pay less than last year. Or the year before, or the year before that. The price of crude oil has risen 8% over the past month, to $100 per barrel. And analysts expect fuel supplies to begin to decline as refineries dial back production to perform maintenance and make the switch to summer fuels. Reduced production depletes supplies and causes gas prices to rise as the U.S. driving season approaches. Gasoline prices are already creeping higher.
CANCELLED! AIRLINES SCRAP RECORD NUMBER OF FLIGHTS
NEW YORK (AP) — The relentless snow and ice storms this winter have led to the highest number of flight cancellations in more than 25 years, according to an analysis. U.S. airlines have cancelled more than 75,000 domestic flights since Dec. 1, including more than 14,000 this week. That's 5.5 per cent of the 1.37 million flights scheduled during that period, according to calculations based on information provided by flight tracking site FlightAware. It's the highest total number and highest per cent of cancellations since at least the winter of 1987-1988, when the Department of Transportation first started collecting cancellation data. The nation's air traffic system was still recovering Friday from the latest bout of bad weather. Flights were taking off again but thousands of passengers weren't.
COMCAST –TWC MERGER WORRIES CONSUMERS
LOS ANGELES (AP) — Cable subscribers don't give Comcast and Time Warner Cable good grades when it comes to customer satisfaction. So after Comcast announced its $45 billion purchase of Time Warner Cable Thursday, it didn't take long for consumers to start venting their frustrations over high prices, spotty service and fears of a monopoly. The pairing of the nation's two biggest cable companies spurred a cascade of sarcastic tweets and satirical jokes in which people likened the new entity to the killer Death Star battle station from "Star Wars" and the evil Eye of Sauron from "The Lord of the Rings." Some people recalled a "South Park" snippet in which character Eric Cartman and friends are tormented by cable employees before a logo curiously similar to Time Warner  Cable's own. The jokes reflect a more serious sentiment among consumers.
EUROZONE RECOVERY ACCERLERATES BUT JOBS STILL ELUSIVE
BRUSSELS (AP) — Europe's economy is growing faster, raising hopes for a sustainable recovery, but that may not be enough to bring sky-high levels of unemployment down anytime soon. The economy of the euro bloc grew 0.3 per cent in the October-December period from the previous quarter, the Eurostat statistics office said Friday. That was slightly more than expected and up from the third quarter's 0.1%. The recovery remains tepid, however, at least by global standards.
JOS. A BANK BUYING EDDIE BAUER IN  NEW $825 MILLION DEAL
After months of flirting with the idea of combining Men's Warehouse, Jos. A. Bank has decided it is better suited for another men's clothing brand. The chain that's known for its men's suits and 2-for-1 sales said Friday that it struck a deal to buy the parent company of Eddie Bauer, which sells rugged outerwear. The deal was reached with Everest Topco LLC to buy Everest Holdings LLC in a cash-and-stock deal valued at $825 million. But the acquisition, which comes as Jos. A. Bank is still being pursued by Men's Wearhouse Inc., isn't written in stone: Jos. A. Bank said Friday that it may end the Eddie Bauer deal if it receives an acquisition offer that is superior. It would have to pay a termination fee if it accepted another offer. The deal comes in the middle of an extended courtship between Jos. A. Bank and Men's Wearhouse Inc.
WHAT FACEBOOK KNOWS ABOUT LOVE, BY THE NUMBERS
NEW YORK (AP) — With 1.23 billion users in all the flavours and up-and-down stages of romantic relationships, Facebook knows a thing or two about love. For example, two people who are about to enter a relationship interact more and more on Facebook in the weeks leading up to making their coupled status official — up until 12 days before the start of the relationship, when they share an average of 1.67 posts per day. Then, their Facebook interactions start to decline — presumably because they are spending more time together offline. But while they interact less, couples are more likely to express positive emotions toward their each other once they are in a relationship, researchers on Facebook's data science team found. Touching on everything from religion to age differences, Facebook has been disclosing such light-hearted findings in a series of blog posts this week.
COLD WEATHER CAUSES FACTORY OUTPUT TO DROP
WASHINGTON (AP) — Harsh winter weather led to a steep drop in U.S. factory output in January. Manufacturers made fewer cars and trucks, appliances, furniture and carpeting, as the recent cold spell ended five straight months of increased production. The Federal Reserve said factory production plunged 0.8 per cent in January, reversing gains of 0.3 per cent in both December and November. Automakers lost days of production because of snowstorms, as their production plummeted 5.1 per cent, the report said. Overall industrial production, which includes manufacturing, mining and utilities, fell 0.3% in January. Output for utilities rose 4.1% last month as the freezing temperatures boosted heating demand.
CAMPBELL: BROTH SALES GET BUMP FROM MORE COOKING
NEW YORK (AP) — When people take an interest in cooking, broth sales apparently get a bump. Campbell Soup has been struggling to boost sluggish sales of its famous condensed and ready-to-eat canned soups. But there is a bright spot in its U.S. soup division: broth. The company on Friday reported a higher quarterly profit as U.S. soup sales rose 5 per cent. The bump was largely a quirk of the calendar, however; Thanksgiving fell later in the year, meaning the higher shipments associated with the holidays were pushed back to its fiscal second quarter. In fact, Campbell said consumer purchases for its soup division were actually down 1% in the period. People bought more of its Swanson broth, but that was offset by declines in purchases of its condensed and ready-to-eat soups. In a call with analysts, Campbell CEO Denise Morrison noted that the growth in broths is being driven by "an increase in homemade soup behaviour" and people cooking more with broth in general.
US PROBES MAZDA CX-9 FOR BRAKE PROBLEM
DETROIT (AP) — U.S. safety regulators are investigating problems with the power brakes in the Mazda CX-9 crossover SUV. The National Highway Traffic Safety Administration says it has seven complaints of unexpected loss of power-assisted brakes. No crashes have been reported. The probe covers about 62,000 of the SUVs from the 2010 and 2011 model years.