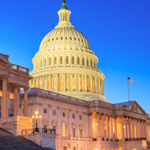 Real Estate Daily News Buzz is designed to give news snippets to readers that our (yet to be award winning) editors thought you could use to start your day. They come from various business perspectives, real estate, government, the Fed, local news, and the stock markets to save you time. Here you will find the headlines and what the news buzz for the day will be.
Monday, the Dow Jones industrial average rose 103 points, or 0.6%, to close at 16,207.14. The S&P 500 index rose 11 points, or 0.6%, to close at 1,847.61. The NASDAQ rose 29 points, or 0.7%, to 4,292.97. Benchmark U.S. crude for April delivery gained 62 cents to $102.82 a barrel on the New York Mercantile Exchange.
MEN'S WEARHOUSE LIFTS TAKEOVER BID FOR JOS A BANK
FREMONT, California (AP) — Men's Wearhouse is stepping up its pursuit of Jos. A. Bank Clothiers, boosting the takeover offer for its rival by 10 per cent to about $1.78 billion. The move comes 10 days after Jos. A Bank announced that it was planning to buy the parent company of Eddie Bauer in a deal valued at $825 million. But Jos. A. Bank previously said that it may end the Eddie Bauer deal if it receives the right acquisition offer. Men's Wearhouse said Monday it's now offering $63.50 per share, up from its prior offer of $57.50 per share. The new offer is conditioned on Jos. A. Bank ending its deal for Eddie Bauer, among other terms.
SEVERAL NEW PHONES COMING, BUT ALL EYES ON SAMSUNG
BARCELONA, Spain (AP) — Sony unveiled a new waterproof phone that can take ultra-high-definition video. Nokia introduced three Android smartphones aimed at emerging markets. And Lenovo announced one with an all-glass exterior. Yet the spotlight Monday was on Samsung, which announced a successor to its flagship Galaxy S4 smartphone. The Galaxy S5 will feature a heart-rate monitor, a fingerprint sensor for security and a sharper camera with faster auto focus. Samsung's glitzy announcement during the Mobile World Congress wireless show in Spain made it harder for other phone makers to get noticed. Samsung had several times the attendance of either Sony's or Nokia's event Monday.
GREEK OLIVES FACE SQUEEZE IN EFFICIENCY DRIVE
SIMIZA, Greece (AP) — Plans to extend a brutal efficiency drive in Greece to olive oil production have been met with anger and disbelief. If proposals from a government-funded study are adopted, olive oil blended with cheaper vegetable oils will soon go on sale as part of an effort to modernize the country's economy, which was rescued from near bankruptcy four years ago. Olive producers in some parts of the country worry that Greece could spoil its own signature product. Illegal under current Greek law, the new product would need to prominently carry the label "blended olive oil." EU law does not prohibit blends, which are sometimes used in canned food.
HONDA TAPS WOMAN TO BOARD, PROMOTES FOREIGNER
TOKYO (AP) — Honda Motor Co. appointed a woman to its board for the first time and gave a major promotion to a foreigner in signs the automaker wants to change perceptions of a hidebound corporate culture. Technology expert Hideko Kunii, 66, will join the board. And Issao Mizoguchi, who has worked with Honda's South American operations for nearly 30 years, has been appointed operating officer, the company said Monday. Companies have come under fire within Japan for not promoting anyone other than Japanese men. Putting women in leadership positions is a pillar of Prime Minister Shinzo Abe's policies to revive the moribund Japanese economy.
NOVARTIS MENINGITIS VACCINE USSED AT 2ND US CAMPUS
GENEVA (AP) — Swiss drug maker Novartis says a second U.S. university is using its new vaccine against meningitis B. Novartis said Monday that Bexsero is being used at the University of California Santa Barbara to help protect 20,000 students and staff after an outbreak. The vaccine is approved for use in Europe, Australia and Canada, but not yet for general use in the United States. But the U.S. Food and Drug Administration has now approved the use of Bexsero twice in response to outbreaks at U.S. college campuses. Princeton University says almost 5,300 people got the vaccine last year in an effort to halt an outbreak there. It is the first vaccine against the B strain of meningitis.
MADOFF'S EX-SECRETARY TESTIFIES AT NY TRIAL
NEW YORK (AP) — Bernard Madoff's longtime secretary says she was in the dark about her boss' epic Ponzi scheme. Annette Bongiorno made the claim after deciding to testify Monday in her own defence. She and four other employees of the disgraced financier are now on trial in Manhattan federal court. Her appearance on the witness stand follows several days of testimony by another defendant, Madoff's former head of operations. The defendants are accused of assisting Madoff in a fraud that cheated thousands of investors out of nearly $20 billion. They say they were duped along with investors as Madoff operated the historic fraud for decades. Madoff is serving a 150-year prison sentence.
CIGARETTE MAKER LORILLARD BANS ANIMAL TESTING
RICHMOND, Va. (AP) — The nation's third-biggest tobacco company says it's banning animal testing following discussions with an animal rights group. Lorillard Inc. confirmed the policy change to The Associated Press on Monday. The Greensboro, N.C.-based maker of Newport cigarettes says it won't conduct or commission animal research unless it's necessary to meet regulatory requirements. Lorillard also says it hasn't done any animal testing in about five years