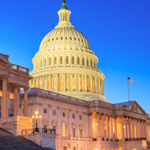 Real Estate Daily News Buzz is designed to give news snippets to readers that our (yet to be award winning) editors thought you could use to start your day. They come from various business perspectives, real estate, government, the Fed, local news, and the stock markets to save you time. Here you will find the headlines and what the news buzz for the day will be.
Monday, the Dow Jones industrial average fell 326.05 points, or 2.1%, to 15,372.80. The slump follows the Dow's worst January performance since 2009. The Standard & Poor's 500 index dropped 40.70 points, or 2.3%, to close at 1,741.89. The NASDAQ composite fell 106.92 points, or 2.6%, to 3,996.96. Benchmark oil for March delivery dropped $1.06 to close at $96.43 a barrel on the New York Mercantile Exchange
Gov. Jan Brewer to attend Arizona-Mexico Commission Plenary Session in Hermosillo
Governor Janice K. Brewer and Governor Guillermo Padrés Elías of Sonora, Mexico will unite in Hermosillo, Sonora at the Arizona-Mexico Commission's (AMC) Annual Fall/Winter Plenary Session on February 6-7, 2014. The event is held twice a year, once in Arizona during the summer months and again in Sonora during the fall/winter season. The plenary sessions serve as important forums for promoting international collaboration between the two states. The governors will meet with Arizonan and Sonoran elected officials and business leaders to discuss cross-border opportunities for economic advancement.
Walter de Cima to Join Pima County Real Estate Research Council
Walter de Cima, the Economic Development Director for the City of Guaymas, Mexico will be discussing the Port of Guaymas and its economic impact on Southern Arizona Thursday, February 20, 2014 at Pima County Real Estate Research Council. For more information please contact Aaron Reid at 520.327.4218 or at pcrerc@tucsonrealtors.org
CFPB SAYS "YES" TO HUD's E-SIGNED MORTGAGE LOANS
WASHINGTON - The Consumer Financial Protection Bureau (CFPB) is onboard with a recent announcement that will allow lenders to accept electronic signatures on Federal Housing Administration (FHA) mortgage loans. The Department of Housing and Urban Development (HUD) announced Thursday it is granting lenders the authority to accept more FHA mortgage loans that are electronically signed, rather than traditional pen and ink signed loans.The announcement has garnered the praise of the CFPB, which believes HUD's initiative is an "important step toward improving the mortgage closing experience for consumers," said CFPB Director Richard Cordray. "Electronic closing process have the potential to reduce errors, limit unexpected surprises, and create more time and opportunity for consumers to review critical documents with the tools they need to make informed decisions," Cordray said. "HUD's decision to accept electronic signatures for FHA loans can help jumpstart the move towards a more seamless, paperless, and consumer-friendly process."
ARIZONA IN TOP 12 BEST FORECLOSURE MARKETS
Wall St. Cheat Sheet reports Arizona is in the top 12 best foreclosure markets with the housing inventory containing 0.8% bank-owned properties. For several years the number of homes in foreclosure in Arizona was among the nation's highest. The state is now among the lowest in foreclosures as a percentage of homes for sale. In 2103 Arizona had 19,831 foreclosures.
PIMA COUNTY INCREASES PROPERTY VALUES FOR TAX PURPOSES
TUCSON - Property valuation notices mailed last week by the Pima County Assessor's Office generally show increases for property owners - some even seeing double-digit jumps. An increase in valuations means an increase in property taxes paid by the property owner, unless Pima County property tax rates are reduced an equivalent amount. An Assessor's Office analysis of median valuations by area shows that South Tucson and properties near Tucson International Airport saw the largest year-over-year increase at 19 percent, and Midvale/Drexel Heights area valuations were up by 18 percent. The increases in valuations won't be reflected in tax bills until 2015, but a 2012 voter-approved change in state law dealing with how property taxes are assessed limits tax increases to 3 percent.
MESA MAYOR CALLS FOR INNOVATION BY CITIES
TUCSON - Mesa Mayor Scott Smith, President of the U.S. Conference of Mayors, says cities must pursue innovation in order to support job creation, improve education, lift people out of poverty, and invest in the future. Addressing the Winter Meeting of the Conference of Mayors last month, Smith told his colleagues that the 363 metro economies of the United States contribute more than 90 percent of U.S. Gross Domestic product and account for 86 percent of American jobs. He said that's cause for further investment in America's cities, particularly in terms of infrastructure. "The innovations that drive this country begin with cities and begin with mayors," he said. From U.S. Mayor: https://bit.ly/1fBAIQZ
STATE PUBLIC EMPLOYEE PENSION SYSTEM GAINING STABILITY
PHOENIX - A bipartisan think tank study says Arizona's public pension systems for state employees, public safety personnel and corrections officers are on a path toward financial stability. The study from the Grand Canyon Institute shows changes enacted in 2011 have limited the growth of future liabilities, despite a current funding gap of $14.5 billion. The changes included changing minimum retirement ages based on years of service, while also increasing employee contributions into the Public Safety Personnel Retirement System. The changes apply to those hired after July 1, 2011.
ACA OFFERS FEWER CHOICES TO FRUSTRATED ARIZONANS
The Arizona Republic reports people from Phoenix to Tucson say signing up for so-called narrow networks under the Affordable Healthcare Act has left them with a limited number of choices for primary-care, specialists, labs and clinics. Residents in rural areas on the cheaper plan have found the closest in-network doctor is hundreds of miles away. Insurers say enrollees on the narrow-network plan get little or no coverage if they go outside the plan's network. But in return, subscribers get lower rates than what they would pay in a broader network. The narrow networks have led to confusion for people who have used brokers or private insurers in the past. Their use has only gone up since the federal health care legislation went into effect Jan. 1. "There are tons of problems, and nobody understands these networks," said Michael Malasnik, a Phoenix insurance broker and vice president of the Arizona Association of Health Underwriters. "If you try to figure this stuff out on your own, it can be difficult." Blue Cross Blue Shield representatives say they are working to ensure customers who go the narrow-network route aren't confused about their options. In rural parts of the state such as Mohave and Apache counties, residents who purchased the cheapest plan, offered by Aetna, through healthcare.gov, are discovering their network relegates them to choosing doctors and hospitals all the way in Maricopa County. Aetna officials say the plan was only meant to be sold to Maricopa County residents and the federal website mistakenly listed it in other counties. Aetna has since notified customers and offered either a refund or a new plan during the enrollment period. These limited networks add a layer of complexity for Arizona insurance shoppers who have traditionally relied on brokers and private insurers to explain the nuances of coverage. But experts say most people are buying plans directly over the federal marketplace with little guidance on such nuances. From the Arizona Republic: https://bit.ly/LdPBNB
McMAHON PROPERTIES FILES CHAPTER 11
McMahon Properties filed Chapter 11 on the 5-acre building complex at North Swan and East Fort Lowell roads. The cluster of buildings includes the steakhouse and the Metro headquarters, along with several other, unrelated commercial tenants. The plaza went into foreclosure last year and had been scheduled for a trustee's sale last month, but the bankruptcy filing averted that. The Chapter 11 petitions for Metro Restaurants, Inc.; McMahon's Steakhouse, LLC; Old Pueblo Grill, LLC; and Metropolitan Grill, LLC were filed with the U.S. Bankruptcy Court on Friday. According to court filings, all four of the entities have estimated assets of less than $50,000. The three restaurants have estimated liabilities of between $100,001 and $500,000, and the management corporation has estimated assets between $500,001 and $1 million.
FEDS WANT CARS TO TALK TO EACH OTHER
WASHINGTON (AP) — Your car might see a deadly crash coming even if you don't, the government says, indicating it will require automakers to equip new vehicles with technology that lets cars warn each other if they're plunging toward peril. The action, still some years off, has "game-changing potential" to cut collisions, deaths and injuries, federal transportation officials said at a news conference Monday. A radio signal would continually transmit a vehicle's position, heading, speed and other information. Cars and light trucks would receive the same information back from other cars, and a vehicle's computer would alert its driver to an impending collision. Alerts could be a flashing message, an audible warning, or a driver's seat that rumbles. Some systems might even automatically brake to avoid an accident.
INTERNET FIRMS RELEASE DATA ON NSA SPY REQUESTS
Freed by a recent legal deal with government lawyers, major technology firms released new data Monday on how often they are ordered to turn over customer information for secret national security investigations — figures that show that the government collected data on thousands of Americans. The details disclosed by Google, Microsoft, Yahoo, Facebook, LinkedIn and Tumblr provided expanded details from 2012 and 2013 showing how often the government has sought information on the firms' customers in counter-terrorism and other intelligence-related probes. Seeking to reassure customers and business partners alarmed by revelations about the government's massive collection of Internet and computer data, the firms stressed details indicating that only small numbers of their customers were targeted by authorities.
EMERGING MARKETS' TURMOIL LIKELY TO STAY CONTAINED
WASHINGTON (AP) — From Turkey to South Africa to Argentina, emerging markets are being slammed by rising inflation, economic mismanagement and political turmoil. Overhanging it all is a nerve-jangling unknown: Whether developing countries as a group can withstand the end of the extraordinary easy-money policies that central banks have offered up for five years. The short answer: a tentative yes. Many economists say they're optimistic that the troubles in emerging markets won't infect the global economy as a whole. They note that the biggest threats in the developing world are confined to modest-size economies — South Africa, Turkey, Argentina — that seem unlikely to do much damage beyond their borders.
NYC, CALIF. BILLS SHOW FIGHT TO PROTECT CAREGIVERS
NEW YORK (AP) — If you don't get a job because you're a woman, or you get fired because you're black, or you get transferred to the night shift because you're gay, there's a law for that. But if you're punished at work because you need time to take your child to the doctor or talk to your confused elderly mother, you might be out of luck. In most places around the country, there's no specific safeguard against employment discrimination based on a worker's status as a caregiver. Connecticut and the District of Columbia are exceptions. Legislation that would change that is pending in New York City and California, but business interests have objected. Proponents say various demographic trends have fed the problem and created the need for new laws: more single-parent households, more households with both parents working and more elderly people who need family care.
FUNERAL AND CASKET OUTLETS HEADING TO THE MALL
LOS ANGELES (AP) — We eat there, buy our clothes there and some people suspect teenagers may actually live there. So perhaps it was just a matter of time until funeral homes began moving into the local shopping mall. Over the past two years, Forest Lawn has been quietly putting movable kiosks in several of the malls that dot Southern California's suburbs. The move, by one of the funeral industry's best known operators, expands on a marketing innovation that appears to have begun at the dawn of the decade when a company called Til We Meet Again began opening casket stores around the country.
VEHICLE RECALLS HIT 21.9 MILLION IN 2013 – A 9 YEAR HIGH
DETROIT (AP) — Automakers recalled 21.9 million cars and trucks in the U.S. last year, a nine-year high. The National Highway Traffic Safety Administration says automakers initiated 632 separate vehicle recalls in 2013, up 9 per cent from the prior year. Companies are saving money by using more common parts. But that can force them to recall many more vehicles when something goes wrong. Chrysler Group initiated the most recalls, with 36. After Chrysler, General Motors had the most recalls, with 23. Mazda had the fewest, with two.
MEXICAN GRAY WOLF POPULATION ON THE RISE
TUCSON - The Southwest's endangered Mexican gray wolves continued a four-year expansion in numbers last year, growing from 75 to 83, State and Federal officials announced Friday. There now are 37 wolves in the forests of eastern Arizona and 46 in New Mexico. The population has nearly doubled since 2009. The Mexican gray wolf recovery program started in 1998 with re-introductions from a few captive-bred wolves.
From the Arizona Republic: https://bit.ly/1nJ76EN
VOTER-APPROVED ROAD REPAIR WORK CONTINUES
TUCSON - Southern Arizona Paving and Construction Co., under contract with the City of Tucson Department of Transportation (TDOT), is continuing its road repair program associated with the voter-approved $100 million, five-year street bond program. Today, through Feb. 14, crews will be working on Speedway Boulevard, from Wilmot Road to Kolb Road. The work will take place from 8 a.m. - 5 p.m. Travel lane restrictions will be in place during the work period. However, at least two lanes of travel will be maintained in both directions.
Read the news release from Tucson Department of Transportation: https://1.usa.gov/1bVB9AQ