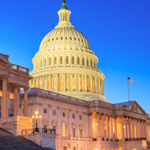 Real Estate Daily News Buzz is designed to give news snippets to readers that our (yet to be award winning) editors thought you could use to start your day. They come from various business perspectives, real estate, government, the Fed, local news, and the stock markets to save you time. Here you will find the headlines and what the news buzz for the day will be.
The Dow Jones Industrial average jumped 188 points, or 1.2%, to close at 15,628 Thursday. The Standard & Poor's 500 index rose 21 points, also 1.2%, to 1,773. It was the best gain for both indexes since Dec. 18. Both are still down about half a per cent for the week following a steep drop on Monday. The NASDAQ composite gained 45 points, or 1.2%, to 4,057. Benchmark U.S. crude for March delivery rose 46 cents to close at $97.84 a barrel on the New York Mercantile Exchange, after earlier rising near $99.
US STOCKS END HIGHER, DOW HAS ITS BEST DAY OF 2014
NEW YORK (AP) — After a rocky start to the week, U.S. stocks roared back on Thursday, giving major stock indexes their biggest gain of the year. The Dow Jones industrial average and the S&P 500 index each closed up 1.2%, their largest single-day increase since Dec. 18. The rally helped the market rebound a day after a modest loss and continued a gradual comeback since a plunge of more than 2% on Monday.  Thursday's surge began overseas, where the European Central Bank decided not to cut interest rates. The move propelled major European stock indexes sharply higher. Then the markets got a dose of good news on the U.S. job market. The Labor Department reported that fewer people applied for unemployment benefits last week.
FEARS OF SLOWDOWN SHARPEN FOCUS ON US JOBS REPORT
WASHINGTON (AP) — Fears of an economic slowdown are heightening anticipation of what Friday's U.S. jobs report for January might reveal. Stock markets have sunk after signs of weaker growth in the United States, Europe and China. Turmoil in developing countries has further spooked investors. The upheaval has renewed doubts about the Federal Reserve's next steps. Evidence of healthy U.S. job growth would help soothe those jitters. It would suggest that the world's biggest economy is still expanding solidly enough to support global growth.
EUROZONE RATES UNCHANGED DESPITE DEFLATION FEAR
FRANKFURT, Germany (AP) — The European Central Bank is sizing up the problems facing the 18-country eurozone before it decides whether to cut interest rates to support the anemic recovery, its president said Thursday. Weak growth and an unexpected drop in inflation have raised concerns that the eurozone might slide into deflation, a sustained drop in prices that can cripple the economy. The eurozone is among the world's biggest economic blocs, and a slide into deflation would crimp global growth. But the ECB's governing council left its interest rate benchmark unchanged at a record low of 0.25% at its meeting Thursday. Some analysts had thought it might cut the rate to 0.1%.
SAC CAPITAL EX-TRADER CONVICTED OF INSIDER TRADING
NEW YORK (AP) — A former SAC Capital Advisors portfolio manager was convicted Thursday of helping his company earn more than a quarter billion dollars illegally through trades based on secrets about the testing of a potential breakthrough Alzheimer's drug. The verdict capped a three-week trial that featured testimony from two prominent doctors who confessed to spilling secrets to Mathew Martoma during lucrative consultations. When prosecutors announced the case in November 2012, they said it may be the most lucrative insider trading scheme of all time. Martoma watched the jury without expression as the jury forewoman announced he was guilty of two counts of securities fraud and conspiracy to commit securities fraud. Tears streamed down the face of his wife, Rosemary, whose hands were folded on her yellow dress. No sentencing date was set.
FOOD COMPANIES PUSH VOLUNTARY LABELS ON MODIFIED FOODS
WASHINGTON (AP) — America's large food companies are trying to head off efforts to enact mandatory labeling of genetically modified ingredients by proposing new voluntary labels nationwide. The food industry and farm groups are pushing Congress to pass legislation that would require the Food and Drug Administration to create guidelines for the new labels, which food manufacturers could use. A federal standard for voluntary labels would get food manufacturers off the hook if any U.S. states pass laws requiring mandatory labeling. Recent ballot initiatives in California and Washington failed, but several state legislatures are considering labeling requirements and opponents of engineered ingredients are aggressively pushing new laws in several states.
NEW RULES WOULD ENSURE SAFETY OF INFANT FORMULA
WASHINGTON (AP) — The Food and Drug Administration is laying out new requirements to ensure the safety of infant formula. The rules announced Thursday are designed to make sure that formula manufacturers test their products for salmonella and other pathogens before they are distributed. They would also require formula companies to include specific nutrients, including proteins, fats and vitamins. Most formula manufacturers follow these practices already, but the rules will ensure that new formulas on the market also comply with the requirements. It would also allow the FDA to better enforce those requirements.
APPLICATIONS FOR US JOBLESS AID FALL 20K TO 331K
WASHINGTON (AP) — The number of people applying for U.S. unemployment benefits declined 20,000 last week to 331,000, suggesting that Americans are facing fewer layoffs and better job prospects. The Labor Department said the four-week average, a less volatile measure, ticked up 250 to 334,000. That remains near pre-recession levels and serves as evidence that job losses have waned. A total of 3.47 million Americans received benefits as of Jan. 18, down from 3.58 million the week before.
UNEMPLOYMENT BILL STALLED ANEW IN SENATE
WASHINGTON (AP) — Senate Republicans narrowly blocked the advance of legislation to restore benefits for the long-term unemployed on Thursday for the second time in less than a month, and Democrats said they intended to call yet another vote on the issue. The White House called the outcome disappointing. The measure called for a three-month renewal of an expired program that provided up to 47 weeks of federal benefits when state-paid aid runs out, generally after 26 weeks. The cost was estimated at slightly more than $6 billion over a decade. It would have been offset by lowering pension obligations for some companies, a step that would have increased their taxable income.
WIDER TRADE GAP MAY MEAN SLOWER Q4 ECONOMIC GROWTH
WASHINGTON (AP) — The U.S. trade deficit widened in December after hitting a four-year low in November. But for 2013, the gap reached its lowest point since 2009 as exports rose to a record. Analysts said the larger-than-expected trade deficit for December would likely reduce estimates of growth in the October-December quarter. The government had initially estimated fourth-quarter growth at a 3.2 per cent annual rate. But economists at Barclays say the bigger December gap could reduce that estimate to a 2.8 per cent rate. The trade deficit rose to $38.7 billion in December, a 12 per cent increase over November, the Commerce Department said Thursday. Exports slipped 1.8 per cent to $191.3 billion. Imports rose 0.3 per cent to $230 billion.
US PRODUCTIVITY GREW AT 3.2% RATE Q4
WASHINGTON (AP) — U.S. productivity growth slowed in the fourth quarter while labor costs kept falling. For the year, productivity turned in another weak gain. Productivity grew at an annual rate of 3.2% in the October-December period, down slightly from a 3.6% growth rate in the third quarter, the Labor Department reported Thursday. Labor costs fell at a 1.6% rate in the fourth quarter after an even bigger 2 % rate of decline in the third quarter. For the year, productivity rose a slight 0.6%, down from a 1.5% increase in 2012, and the weakest performance since an 0.5% rise in 2011. Labor costs edged up a slight 1% in 2013, continuing a trend of modest gains in labor costs.
AVERAGE US RATE ON 30-YEAR LOAN AT 4.23%
WASHINGTON (AP) — Average U.S. rates for fixed mortgages fell this week as the latest data continued to indicate a pause in the housing market's recovery. Mortgage buyer Freddie Mac said Thursday the average rate for the 30-year loan declined to 4.23% from 4.32% last week. The average for the 15-year loan dipped to 3.33% from 3.40%. Mortgage rates have risen about a full percentage point since hitting record lows roughly a year ago. The increase was driven by speculation that the Federal Reserve would reduce its $85 billion a month in bond purchases. Saying the economy was gaining strength, the Fed pushed ahead last week with a plan to reduce the bond purchases, which have kept long-term interest rates low.
CENSUS DATA SHOWS GROWTH FOR TUCSON & PIMA COUNTY
TUCSON – The U.S. Census Bureau reports steady growth in the City of Tucson and Pima County. The City of Tucson grew from a population of 520,116 in 2010 to 524,295 in 2012. Between 2007 and 2011, the Census shows net migration into Pima County was 9,467, with 52,077 people moving in and 42,610 moving out. The latest population estimate (2012) is slightly more than 992,000. Over the past few years, many residents in the state moved between Pima and Maricopa Counties. Those who left Arizona mostly went to cities in California and Nevada. Census data for Tucson: https://1.usa.gov/1gQAjgr Census data for Pima County: https://1.usa.gov/1dt6k6p
2nd SATURDAYS DOWNTOWN THIS WEEKEND
TUCSON – The monthly, free, family-friendly event this Saturday begins at 3 p.m. with shows lasting into the late evening. The main stage at Scott Avenue and Congress Street features musical groups, and there are plenty of activities for children. Food from vendors and downtown eateries will be available. Street parking is free on Saturdays, or you can pay $3 to park in the Pennington Street Garage. 2nd Saturdays Downtown schedule: https://bit.ly/KylLmS
LION CUBS ARE HEALTHY AND GROWING AT REID PARK ZOO
TUCSON – The four lion cubs at the Reid Park Zoo had another health and weight check this week. They're six weeks old and weigh about 11 pounds. They're still not quite big enough to go out on exhibit, but Zoo officials say the public will get a chance to see them in several weeks. You can see photos of them now at the link below: See photos of the cubs on Reid Park Zoo Facebook page: https://on.fb.me/1b5Acve and Reid Park Zoo website: https://bit.ly/1dJgCDh