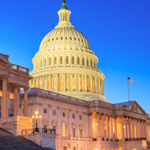 Real Estate Daily News Buzz is designed to give news snippets to readers that our (yet to be award winning) editors thought you could use to start your day. They come from various business perspectives, real estate, government, the Fed, local news, and the stock markets to save you time. Here you will find the headlines and what the news buzz for the day will be.
The Dow Jones industrial average rose 41.55 points, or 0.3%, to close at 16,458.56. The Standard & Poor's 500 index slipped 7.19 points, or 0.4%, to 1,838.70. The NASDAQ composite fell 21.11 points, or 0.5%, to 4,197.58. Benchmark crude for February delivery rose 41 cents to close at $94.37 in New York.
SHOPPERS FRET ABOUT AUTHENTICITY OF TARGET EMAILS
NEW YORK (AP) — An email sent to the roughly 70 million Target customers who may have been affected by a pre-Christmas data breach is causing panic among those who fear it could be an attempt to victimize them again. Target says the email, which offers free credit monitoring services to potential victims of the breach, is legitimate. But the company has identified a handful of scammers who are trying to take advantage of the public's fear and confusion. Consumers have been on edge since news of the data breach broke last month. And they've been warned to be on alert for possible follow-up attacks that could come in the form of phishing emails, electronic messages designed to implant malicious software on their computers or draw them to websites that prompt them to enter personal information.
UPS: LAST MINUTE ONLINE SHOPPING HURT 4Q PROFIT
DALLAS (AP) — UPS may have to change the way it plans for the holiday season after December shipping problems took a bite out of fourth-quarter earnings. The company said Friday that it took "extraordinary" steps to meet holiday demand, including hiring 85,000 seasonal employees — 30,000 more than planned. But the company's network of brown trucks and planes was overwhelmed by what it termed "an unprecedented level" of online shopping including "a surge of last-minute orders." Bad weather and a shorter shopping season were also factors. Analysts said the company will make changes including higher last-minute prices to smooth out the peak caused by the final rush of shopping just before Christmas.
AUTO SHOWS DO MORE FOR WOMEN, BUT LEAN TOWARD GUYS
DETROIT (AP) — Women now buy nearly half the new cars in the U.S., a sharp increase compared with a generation ago, and the auto industry is trying to demonstrate that it's keeping up with the times when it showcases the latest models to the public. Auto shows now offer cooking demonstrations, private tours and an increasing number of male models to appeal to female visitors. But that hardly means the industry has shelved a staple of nearly 100 years of auto shows: Having female models preening beside the latest sports car or SUV. As females gain more income and buying power — not to mention corner offices — automakers may have to rethink using the short skirt to grab attention.
US EMPLOYERS ADVERTISE MOST JOBS SINCE MARCH 2008
WASHINGTON (AP) — U.S. employers advertised more jobs in November and more Americans quit, positive signs for millions who are unemployed and looking for work. The Labor Department said Friday that job openings rose 1.8% to a seasonally adjusted 4 million, the most in 5 1/2 years. And the number of people quitting increased 1.9% to a seasonally adjusted 2.4 million, a five-year high. Job openings haven't topped 4 million since March 2008, just a few months after the Great Recession began. Openings at that level are generally consistent with a healthy job market. And more workers quitting can also be a positive signal, because people usually quit when they either have a new job — typically for more pay — or are confident they can find one.
SLUMPING INTEL TO CUT MORE THAN 5,000 JOBS 2014
SANTA CLARA, Calif. (AP) — Intel plans to trim more than 5,000 jobs from its workforce this year in an effort to boost its earnings amid waning demand for its personal computer chips. The Santa Clara, Calif., company confirmed the job cuts Friday, the day after Intel Corp. reported its profit and revenue had fallen for the second consecutive year. The purge represents about 5% of the nearly 108,000 jobs that Intel had on its payroll at the end of December. An Intel spokesman says the company intends to jettison the jobs without laying off workers.
COMPANY BLAMED FOR WEST VA SPILL FILES FOR BANKRUPTCY
CHARLESTON, W.Va. (AP) — The company blamed for a chemical spill that left 300,000 West Virginians without safe drinking water filed for bankruptcy Friday. Freedom Industries Inc., facing at least 31 lawsuits and additional state and federal investigations after the Jan. 9 spill, filed a Chapter 11 petition with the U.S. Bankruptcy Court in the Southern District of West Virginia. Company president Gary Southern signed the paperwork, which lists the company's assets and liabilities as a range — both between $1 million and $10 million. It says the company has at least 200 creditors and owes its top 20 creditors $3.66 million.
FDA OKs MENTAL DISABILITY BLOOD TEST FOR INFANTS
WASHINGTON (AP) — The Food and Drug Administration on Friday cleared a first-of-a-kind blood test that can help diagnose mental disabilities in babies by analyzing their genetic code. The laboratory test from Affymetrix detects variations in patients' chromosomes that are linked to Down syndrome, DiGeorge syndrome and other developmental disorders. About 2 to 3 per cent of U.S. children have some sort of intellectual disability, according to the National Institutes of Health. The test, known as the CytoScan Dx Assay, is designed to help doctors diagnose children's disabilities earlier and get them appropriate care and support. It is not intended for prenatal screening or for predicting other genetically acquired diseases and conditions, such as cancer.
GE RIDES OIL AND GAS, AIRCRAFT TO HIGHER 4Q PROFIT
NEW YORK (AP) — General Electric Co. posted increased revenue and profit for the fourth quarter on rising sales in emerging markets, higher banking profit, and stronger global sales of aircraft engines and oil and gas drilling equipment. The company's shares fell 2.3 per cent Friday, though, because GE failed to increase its profit margin as much as it had predicted. The company's profit for all of 2013 rose, though revenue fell slightly, as GE continues its transformation from a sprawling conglomerate to a more focused industrial company that builds and services complex equipment such as CT-scanners, locomotives and gas-fired turbines.
MORGAN STANLEY BOOKS $1.2 BILLION LEGAL EXPENSES
NEW YORK (AP) — Morgan Stanley says its earnings fell in the fourth quarter as the bank was hit by legal costs related to mortgage-backed securities. Its revenue and adjusted earnings came in better than analysts were expecting, however, sending Morgan Stanley's stock price up 3 per cent in early trading Friday. Morgan Stanley reported legal expenses of $1.2 billion related to mortgage-backed securities lawsuits and investigations for the quarter. U.S. banks are still dealing with the fallout of the financial crisis more than half a decade after it began. JPMorgan on Tuesday reported results that were impacted by legal expenses and Citigroup said Thursday that it had $800 million in legal costs in the fourth quarter. Citi said it expected those kinds of expenses to continue for the banking industry.