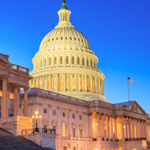 Real Estate Daily News Buzz is designed to give news snippets to readers that our (yet to be award winning) editors thought you could use to start your day. They come from various business perspectives, real estate, government, the Fed, local news, and the stock markets to save you time. Here you will find the headlines and what the news buzz for the day will be.
On Thursday, the Dow Jones industrial average climbed 259.70 points, or 1.5%, to 17,813.98. The Standard & Poor's 500 index jumped 31.03 points, or 1.5%, to close at 2,063.15. The NASDAQ climbed 82.98 points, or 1.8%, to 4,750.40.
Benchmark U.S. crude fell $1.47 to close at $46.31 a barrel in New York. Brent crude, a benchmark for international oils used by many U.S. refineries, fell 51 cents to close at $48.52 in London. Wholesale gasoline rose 0.5 cents to close at $1.331 a gallon. Heating oil rose 0.8 cents to close at $1.638 a gallon. Natural gas fell 13.9 cents to close at $2.835 per 1,000 cubic feet.
ECB UNLEASHES ITS MOST AGGRESSIVE EFFORT TO REVIVE ECONOMY
FRANKFURT, Germany (AP) — Europe's ailing economy will get a major dose of stimulus from the European Central Bank — a bond buying program designed to make loans and exports cheaper so companies can hire and expand. Starting in March, the ECB will buy 60 billion euros' worth of government and corporate bonds each month at least through September 2016. The 1.1 trillion euro program was an emphatic signal of the ECB's willingness to do all it can to rejuvenate the economy shared by the 19-nation euro currency alliance.
EURO PLUNGES, BUT EUROPEAN BRANDS ARE NOT ON SALE IN US
NEW YORK (AP) — Americans hoping to save on European goods thanks to a falling euro shouldn't rush to uncork that bottle of French Bordeaux. There's very little to celebrate. Not since September 2003 has the euro traded this low against the dollar. Still, German sports cars, Belgian beers and the latest fashions out of Italy aren't going on sale anytime soon. The reason? There's simply too much demand in the U.S. for any markdowns. "The U.S. economy is the one that's doing well in the world right now," notes IHS senior principal economist George Magliano. "We've got a lot of growth in upper-income families and households."Since Americans are willing — and able — to spend heavily on imported goods, there's no need for companies to cut prices. Any savings thanks to the euro's decline will instead be pocketed by manufacturers and distributors.
NO QUICK FIX FOR BATTERY ANXIETY BUT PLENTY OF WORKAROUNDS
NEW YORK (AP) — At a cozy watering hole in Brooklyn's Bedford-Stuyvesant neighborhood, bartender Kathy Conway counted four different phone chargers behind the bar. Call it the scourge of the red zone or battery anxiety. Smartphone users are tired of begging to charge devices behind bars or hunting for outlets in airports and train stations. Where, oh where, is a better battery? The common lithium-ion battery used to power laptops, cellphones and tablet computers has improved in recent years. Battery capacity has tripled since 1990, says K. M. Abraham, a professor at Northeastern University who researches batteries. But it's not nearly enough to keep up with the needs of gadget addicts who demand thin, lightweight mobile devices and use them constantly. Still, there are some options. Companies recently showed off battery chargers and smartphone extenders at the annual gadget show known as CES.
HARD-HIT WORKERS WONDER WHERE THE ECONOMIC RESURGENCE IS OBAMA TALKED ABOUT
PETERSBURG, Fla. (AP) — Ask Joshua Thevenin — who since last month has been a newspaper salesman, fireworks vendor and tele-marketer — what he thinks about assertions the economy is roaring toward recovery and you'll get a sigh and a shake of his head. Lately, everyone from economists to President Barack Obama himself are bullish on the economy. Labor Department statistics this month showed that a healthy month of hiring in December capped the best year for U.S. job growth since 1999, with nearly 3 million jobs added in 2014. During the State of the Union speech, Obama acknowledged that "it has been, and still is, a hard time for many." He added: "But tonight, we turn the page." But those like Thevenin, who live in the economy's shadows, know that it's difficult to turn the page, much less begin a new chapter when you can't find full-time work.
US JOBLESS AID APPLICATIONS DROP FOR 1st TIME IN 4 WEEKS
WASHINGTON (AP) — The number of Americans seeking unemployment benefits fell last week for the first time in a month, a sign that layoffs remain low and hiring is probably still healthy. The Labor Department says that weekly applications dropped 10,000 to a seasonally adjusted 307,000. The decline comes after applications spiked the previous week to a seven-month high. Most of the volatility reflects widespread layoffs of temporary employees hired by retailers, restaurants and other companies for the winter holidays. The government seeks to adjust the data for those seasonal trends, but doesn't always do so perfectly.
WELLS FARGO, JPMORGAN SETTLE MORTGAGE KICKBACKS PROBE
WASHINGTON (AP) — Wells Fargo and JPMorgan Chase have agreed to pay more than $35 million combined to resolve claims that loan officers at the two banks received kickbacks in exchange for steering mortgage borrowers to a Maryland title company. The Consumer Financial Protection Bureau said Thursday that JPMorgan and Wells Fargo each agreed to consent orders filed in federal court to settle the claims. Wells Fargo has agreed to pay $24 million in civil penalties and $10.8 million to consumers affected by the scheme. JPMorgan is to pay $600,000 in penalties and about $300,000 in redress.
OBAMA IDEA TO TRIM COLLEGE SAVINGS PLANS HITS OPPOSITION
WASHINGTON (AP) — President Barack Obama's proposal to scale back the tax benefits of college savings accounts is running into opposition from Republicans in Congress who say they have no intention of raising taxes on families trying to save money for their children's education. Obama's plan would reduce the tax benefits of future contributions to the popular 529 college savings plans. Current accounts would be grandfathered, so existing funds could still grow and be withdrawn, tax-free. The administration says all the additional tax revenue would be used to help expand and make permanent a $2,500 tax credit that families can use for education expenses. Under current law, the tax credit is scheduled to expire at the end of 2017.
McDONALD'S FACES EMPLOYEE LAWSUIT OVER FRANCHISE BEHAVIOR
Some McDonald's workers who say they were fired because of their race are suing the fast-food giant, accusing it of dodging responsibility for the discrimination and harassment they say they endured. The workers said in a federal complaint filed Thursday that about 15 African-American employees of some southern Virginia restaurants run by Soweva Co. were fired last May after several white employees were hired. Many of those fired were told by Soweva owner Michael Simon that while they were good workers they "didn't fit the profile" he was trying to build for the company, according to the complaint.
CADILLAC WANTS SMALL DEALERS TO UPGRADE TO 'BOUTIQUE' STORES
DETROIT (AP) — In an effort to better compete with BMW and Mercedes, Cadillac wants about 700 smaller U.S. dealers to create "boutique" stores that focus on the General Motors luxury brand. The move, to be outlined Thursday at the Washington Auto Show by Cadillac President Johan de Nysschen, is designed to improve a customer's buying experience so it matches or exceeds other luxury brands. Cadillac now has 929 dealerships nationwide. About 200 have exclusive space for Cadillac, while 700 more sell the luxury brand along with Chevrolet or other GM brands. Those would become boutique locations with specially trained salespeople and service and luxury features. No dealerships would be closed.
GOV'T ADDS EMERGENCY BRAKE FEATURES TO SAFETY DEVICE LIST
DETROIT (AP) — The U.S. government's auto safety agency wants to add two automatic emergency braking devices to its list of recommended safety features for new-car buyers. But it's unclear when or if the National Highway Traffic Safety Administration will require automakers to put the devices on all new vehicles. The agency plans to add crash-imminent braking and dynamic brake support to its recommendations. Crash-imminent braking automatically stops a car if sensors detect a possible crash, while dynamic braking adds force to the brakes if the driver isn't pressing hard enough to avoid a crash.
MOST RETAILERS NOT READY FOR EMV MIGRATION
Naples, Fla. -- With only nine months until the EMV migration deadline, retail and technology professionals are still unprepared, according to a recent survey by ACI Worldwide. The survey was conducted in January 2015 at the National Retail Federation's 104th Annual Convention and Expo, "The Big Show," in New York.
Principle findings of the survey included:
• EMV readiness. Nearly one-quarter of respondents are still not fully prepared for the migration to chip & PIN technology, despite the impending October deadline. Of the retailers surveyed (55% of total respondents), 14% still have work to do, 19% are not prepared and 22% are still evaluating their options.
• Breaches and payments security. More than half (59%) of respondents cited that the past year's data breaches have impacted investments in payment security initiatives. Thirty-nine percent have already increased investments in payment security initiatives while 20% indicated they plan to increase investments in payment security initiatives over the next 12-24 months.
• Omnichannel. Beyond payments security, respondents anticipate the top three biggest investments will be in omni-channel sales/seamless customer experience (37%), mobile payments acceptance technology (20%) and online/eCommerce initiatives (20%).
• Mobile wallet war. Respondents predict Apple (47%) will emerge as the dominant mobile payment technology provider. Google (21%) came in second followed by PayPal (15%).
The survey found a notable lack of urgency regarding the migration to chip & PIN technology. EMV — Europay, MasterCard and Visa — is the global standard for credit and debit card payments. The industry deadline for U.S. retailers to adopt EMV technology is October 2015, at which point retailers without EMV-enabled point-of-sale systems will become liable for credit card fraud at their locations. Only 12% of retailer respondents are already compliant, while 19% are confident they will meet the October deadline.
CITY COUNCIL OKAYS PROVISIONAL APPROVAL OF INCENTIVES TO DEVELOP VACANT SCHOOL SITES
TUCSON - While stopping short of final approval, the Mayor and Tucson City Council agreed to offer incentives to expedite the process for those wanting to develop on closed school sites in the Tucson Unified School District (TUSD). The package could include expedited plan reviews, deferred building fees until final inspection of a project, and assigning a dedicated project manager to make sure the process is running smoothly. Before adopting the incentives, Mayor and Council agreed to have staff present the plan at a future TUSD Governing Board meeting to get the district's approval.  See Mayor and Council Study Session agenda materials from yesterday: https://1.usa.gov/180Z1rF