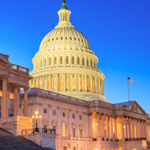 Real Estate Daily News Buzz is designed to give news snippets to readers that our (yet to be award winning) editors thought you could use to start your day. They come from various business perspectives, real estate, government, the Fed, local news, and the stock markets to save you time. Here you will find the headlines and what the news buzz for the day will be.
Thursday, the Dow Jones Industrial average closed down 175.99 points, or 1.1%, at 16,197.35. The S&P 500 lost 16.40 points, or 0.9%, to 1,828.46. The NASDAQ composite declined 24.13 points, or 0.6%, to 4,218.87. U.S. crude for March delivery rose 59 cents to close at $97.32 a barrel in New York.
REPORT: CITY BUS SYSTEM DOESN'T COLLECT ENOUGH REVENUES
TUCSON - A peer review panel of transit experts from other cities says Tucson's Sun Tran bus system doesn't recover enough revenues to pay for the services it provides. One of the key findings of the report, presented at yesterday's Mayor and Council meeting, is that the City spent $16 million last year on Sun Van service for the disabled and recovered only about five percent of that amount in fares. The report also says bus fares in general don't pay enough to help fund the system. The Council was scheduled to discuss fare increases during yesterday's study session, but that discussion was tabled until Feb. 4 to allow Council Members time to study the outside report. Read the PowerPoint presentation here: https://1.usa.gov/1jqe3Ks
PENSION REFORMS LEADING TO EARLY RETIREMENTS IN SOME STATES
A Governing Magazine analysis of retirement data finds that pension reforms contributed to significantly more workers retiring in at least six states. More than 9,500 Oregon state employees retired last year - a 44 percent increase from 2012 - as they opted to begin drawing checks from the Oregon Public Employee Retirement System (OPERS) before a change that effectively trimmed retirement benefits by roughly 2 percent for a portion of long-time state and local workers retiring after Dec. 1. Similar scenarios played out elsewhere in recent years, as debate over pension reform in state legislatures sparked a corresponding spike in public employee retirements.
NATURAL GAS LOCOMOTIVES MAY PROVE CHEAPER, CLEANER
OMAHA, Neb. (AP) — The diesel-burning locomotive, the workhorse of American railroads since World War II, will soon begin burning natural gas — a potentially historic shift that could cut fuel costs, reduce pollution and strengthen the advantage railroads hold over trucks in long-haul shipping. Rail companies want to take advantage of booming natural gas production that has cut the price of the fuel by as much as 50 per cent. So they are preparing to experiment with redesigned engines capable of burning both diesel and liquefied natural gas. Natural gas "may revolutionize the industry much like the transition from steam to diesel," said Jessica Taylor, a spokeswoman for General Electric's locomotive division, one of several companies that will test new natural gas equipment later this year. Any changes are sure to happen slowly. A full-scale shift to natural gas would require expensive new infrastructure across the nation's 140,000-mile freight-rail system, including scores of fueling stations.
WEEKLY APPLICATIONS FOR US JOBLESS AID MOSTLY FLAT
WASHINGTON (AP) — The number of Americans seeking unemployment benefits ticked up 1,000 last week to a seasonally adjusted 326,000, a level consistent with steady job gains. The Labor Department says the four-week average, a less volatile measure, fell for the third straight week to 331,500. Both figures are close to pre-recession levels and suggest that companies are laying off few workers. Still, hiring will also need to pick up to make a dent in the still-high 6.7 per cent unemployment rate. Many economists forecast that job gains will pick up a bit this year. One sour note in the report: Nearly 1.4 million people who have been unemployed longer than six months lost benefits in the week that ended Jan. 4, the latest period for which figures are available. That's because an emergency program that provided extended benefits expired Dec. 28. The number of recipients fell to 3.7 million from 4.7 million in the previous week. About 300,000 people began receiving unemployment benefits in the week ended Jan. 4.
US HOME SALES EDGED UP 1% IN DECEMBER
WASHINGTON (AP) — Sales of existing U.S. homes edged up slightly in December, helping to lift sales for the year to the highest level in seven years. Sales increased to an annual rate of 4.87 million units last month, up 1 per cent from the November sales pace, the National Association of Realtors reported Thursday. Both months represented a slower pace of sales than earlier in 2013, reflecting the drag from higher mortgage rates and higher home prices. For all of 2013, sales totaled 5.09 million, the best performance since 2006, when sales climbed to 6.48 million. However, the sales gains in both 2005 and 2006 represented an unsustainable housing bubble. Analysts say a more normal sales pace currently would be around 5.5 million units. The median price of an existing home rose 11.5 per cent last year to $197,100, the highest in eight years. Sales of previously owned homes are up 19.5 per cent since 2011 but sales fell from September through November and the December level is still 9.6 per cent below the summer peak.
GAUGE OF US ECONOMY'S HEALTH RISES 0.1 %
WASHINGTON (AP) — A measure of the economy's health rose modestly in December, suggesting that growth will remain steady early this year. The Conference Board said Thursday that its index of leading indicators rose 0.1 per cent last month. That's down from a 1% gain in November, the month after a partial 16-day shutdown of the federal government. The index is designed to signal economic conditions over the next three to six months.
AVERAGE US RATE ON 30-YEAR LOAN AT 4.39%
WASHINGTON (AP) — Average U.S. rates for fixed mortgages changed little this week. Mortgage buyer Freddie Mac says the average for the 30-year loan declined to 4.39% from 4.41% last week. The average for the 15-year loan eased to 3.44% from 3.45%. Mortgage rates have risen about a full percentage point since hitting record lows roughly a year ago. The increase was driven by speculation that the Federal Reserve would reduce its $85 billion a month in bond purchases. The Fed determined last month that the economy was strong enough to start trimming the purchases, which have kept long-term interest rates low. The rise in mortgage rates and higher home prices slowed sales of existing homes, which have fallen for three straight months.
FDA TAKES ANOTHER LOOK AT CARAMEL COLORING IN SODA
WASHINGTON (AP) — The Food and Drug Administration says there's no reason to believe that the coloring added to sodas is unsafe. But the agency is taking another look just to make sure. The agency's announcement comes in response to a study by Consumer Reports that shows 12 brands of soda have varying levels of 4-methylimidazole — an impurity found in some caramel coloring. Though studies have not been conclusive about whether 4-methylimidazole is a carcinogen, California includes it on the state list of carcinogens and a state law mandates a cancer warning label on products that have a certain level of the substance. In reaction to that law, Coke, Pepsi and other soft drink makers have directed their caramel-color suppliers to reduce the levels of 4-methylimidazole. It is not found in all caramel colorings. The FDA says it has studied the use of caramel as a flavor and color additive for decades but will review new data on the safety of 4-methylimidazole. The agency did not provide details about the data. There are no federal limits on the amount of 4-methylimidazole in food and drink. The substance is formed in some caramel coloring at low levels during the manufacturing process. The FDA says it also can occur in trace amounts when coffee beans are roasted or some meats are grilled. The Consumer Reports study urged the agency to set a maximum level of the substance when it is artificially added to foods or soda, to require labeling when it is added and to bar products from carrying the "natural" label if they contain caramel colors.
PLATINUM MINERS STRIKE IN SOUTH AFRICA
RUSTENBURG, South Africa (AP) — Tens of thousands of platinum miners in South Africa went on strike Thursday, demanding higher wages in a protest that is disrupting one of the country's major industries. Protesters from the Association of Mineworkers and Construction Union sang and danced outside one mine shaft in Rustenburg, the centre of major platinum operations. Some wore hard hats, and one donned a zebra mask. Union president Joseph Mathunjwa addressed thousands of cheering workers at the Lonmin mine at Marikana, and told them the demand for a minimum monthly wage of 12,500 rand ($1,200), was less than what mine bosses spend on their pets. South Africa is the world's leading producer of the metal, which is used in medical, electronic and other industries.
CARL ICHAN SNAPS UP ANOTHER  $500M OF APPLE STOCK
SAN FRANCISCO (AP) — Outspoken billionaire Carl Icahn has tossed another bushel of Apple stock into his investment portfolio as he tries to persuade the iPhone maker to buy back more of its own shares. Icahn says he invested another $500 million in Apple Inc. in a series of purchases made Thursday. With the latest shopping spree, Icahn has spent $1 billion on Apple stock during the past weeks to raise his total holdings in the Cupertino, Calif., company to $3.6 billion. That represents a stake of less than 1 per cent in Apple, which has a market value of about $500 billion. Apple's stock has fallen by about 20 per cent from its peak reached 16 months ago. Icahn believes Apple's stock will bounce back if the company spends more money buying back its stock.
DILLINGER DAYS DOWNTOWN SATURDAY
TUCSON - This year marks the 80th anniversary of the capture of notorious outlaw John Dillinger near Tucson's historic Hotel Congress downtown. The event celebrates Tucson's Police and Fire Departments for the roles they played in the Jan. 25, 1934 arrest of the infamous gangster and bank robber once known as Public Enemy No. 1. Hotel Congress plans a number of events to commemorate Dillinger Days. The family-friendly event begins at 9 a.m. and is free.