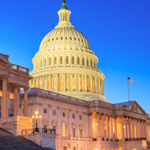 Real Estate Daily News Buzz is designed to give news snippets to readers that our (yet to be award winning) editors thought you could use to start your day. They come from various business perspectives, real estate, government, the Fed, local news, and the stock markets to save you time. Here you will find the headlines and what the news buzz for the day will be.
On Friday, the Dow Jones industrial average rose 28.64 points, or 0.2%, to close at 16,469.99.The Standard & Poor's 500 index declined 0.61 of a point, or 0.03%, to 1,831.37. The NASDAQ composite fell 11.16 points, or 0.3%, to 4,131.91. Benchmark U.S. oil for February delivery fell $1.48 to close at $93.96 a barrel in New York.
DECEMBER AUTO SALES FALL; 2013 STILL BEST IN 6 YEARS
DETROIT (AP) — December U.S. auto sales slowed a bit from the brisk pace earlier this year, but automakers still were on target to finish 2013 with the best numbers in six years. Nissan posted an 11% gain for December and Chrysler managed a 6% increase. But General Motors, Toyota, Ford and Volkswagen each posted disappointing numbers. Still, most major automakers reported at least a 7% increase for 2013, and analysts expect full-year sales to be up around 8% to 15.6 million when all the numbers are in. That would be the highest sales figure since 16.1 million in 2007. But automakers may need to do more to lure shoppers into showrooms. Analysts say discounts rose in December, and there were signs that automakers were beginning to lower prices to match competitors. That could foreshadow better deals in the new year, especially on pickup trucks and midsize cars.
BERNANKE: 2014 MIGHT BE BETTER YEAR FOR US ECONOMY
WASHINGTON (AP) — Federal Reserve Chairman Ben Bernanke on Friday predicted a stronger year possibly for the U.S. economy in 2014, saying several factors that have held back growth appear to be abating. Americans' finances have improved and the outlook for home sales is brighter, Bernanke said. He also expects less drag from federal spending cuts and tax increases. The combination "bodes well for U.S. economic growth in coming quarters," Bernanke said during a speech to the annual meeting of the American Economic Association in Philadelphia. Bernanke made a similar assessment of the economy at a Dec. 18 news conference after the Fed's last meeting. At the meeting, the Fed announced it would begin in January to reduce its monthly bond purchases from $85 billion to $75 billion, noting signs of an improving economy. The bond purchases are intended to keep long-term interest rates low and encourage more borrowing and spending. Friday's appearance was expected to be one of Bernanke's final speeches as Fed chairman. He is stepping down at the end of this month after eight years leading the central bank. The Senate is expected to confirm Janet Yellen on Monday to be the next Fed chairman.
COMBIE USA RECALLS MORE THAN 33,000 CHILD SEATS
DETROIT (AP) — Combi is recalling more than 33,000 child car seats made before January 2013 because the harnesses aren't strong enough to meet federal safety standards. The Charlotte, N.C., company is recalling the Coccoro, Zeus Turn and Zeus 360. The National Highway Traffic Safety Administration says the seat straps don't meet minimum strength requirements. If there's a crash, children may not be properly secured. A company spokeswoman says the seats are still safe to use because the harness as a whole meets safety standards. She says one part of the harness that includes a plastic button failed strength tests. Seats made after January 2013 don't have the same problem. Combi will notify registered owners and send out free harness replacement kits starting in February.
4 DEAD AFTER CAMBODIAN POLICE FIRE ON PROTESTERS
PHNOM PENH, Cambodia (AP) — At least four people were killed Friday when police outside Cambodia's capital opened fire to break up a protest by striking garment workers demanding a doubling of the minimum wage, police and human rights workers said. Chuon Narin, deputy chief of the Phnom Penh Municipal Police, said the four were killed and about 20 others wounded in a southern suburb of the capital after several hundred workers blocking a road began burning tires and throwing objects at police officers. Witnesses said some officers fired AK-47 rifles into the air and that others shot at ground level. Workers at most of Cambodia's more than 500 garment factories are on strike, demanding an increase in the minimum wage to $160 a month, double the current rate. The government has offered $100 a month. The local human rights group LICADHO said described it as "the worst state violence against civilians to hit Cambodia in 15 years."
EUROPEAN LENDING LAGS, SIGN RECOVERY REMAINS WEAK
FRANKFURT, Germany (AP) — New figures show that European banks are lending less to companies — another sign the continent's economic upswing remains less than robust. The European Central Bank reported Friday that loans to companies slipped by 3.1% in November from a year earlier. The drop was sharper than the previous month's 3.0%. Analysts say banks can be reluctant to lend given uncertain growth prospects that mean increased risk they won't be repaid. Some companies, meanwhile, may not want to risk borrowing. Others don't need credit because they are sitting on adequate cash reserves — but don't yet see a reason to invest that cash in new production. The economy of the euro currency union — a bloc that grew from 17 to 18 members in the new year with Latvia's accession — expanded by only 0.1% in the third quarter last year, with Unemployment at 12.1%. Governments' efforts to reduce debt by cutting spending and raising taxes have weighed on growth.