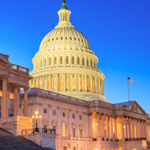 Real Estate Daily News Buzz is designed to give news snippets to readers that our (yet to be award winning) editors thought you could use to start your day. They come from various business perspectives, real estate, government, the Fed, local news, and the stock markets to save you time. Here you will find the headlines and what the news buzz for the day will be.
On Monday, the Dow Jones Industrial Average lost 44.89 points, or 0.3%, to close at 16,425.10. The S&P 500 fell 4.60 points, or 0.3%, to 1,826.77. The NASDAQ Composite Index shed 18.22 points, or 0.4%, to 4,113.68. Benchmark U.S. oil for February delivery fell 53 cents to close at $93.43 Monday in New York.
SENATE  OKAYs YELLEN TO LEAD FEDERAL RESERVE
WASHINGTON (AP) — The Senate Monday confirmed Janet Yellen as the first woman to lead the Federal Reserve, elevating an advocate of fighting unemployment and a backer of the central bank's efforts to spur the economy with low interest rates and massive bond purchases.Yellen, 67, will replace Ben Bernanke, who is stepping down after serving as chairman for eight years that included the Great Recession and the Fed's efforts to combat it. She was expected to win confirmation easily in Monday's vote, with solid support from Democrats and backing from a sizable minority of Republicans. Vice chair of the Fed since 2010, Yellen begins her four-year term as leader of the century-old bank on Feb. 1. With the economy rebounding from the depths of the recession but only modestly so far, many economists expect her to focus on how to nurture growth without putting it into overdrive, which could risk fueling inflation.
RETAILERS ENDS 2013 WITH STRONG SALES
Sales the week before Christmas Day rose 1% over the previous week and 3% compared with the same week in 2012, according to the International Council of Shopping Centers-Goldman Sachs weekly retail tracking report. In more good news for retailers, consumers' average share of holiday spending via gift cards reached 23.7% for 2013.
JANUARY 8TH MEMORIAL FOUNDATION ANNOUNCES PERMANENT MEMORIAL
TUCSON - This Wednesday marks the third anniversary of the tragic events in which six people were killed and 13 injured during the mass shooting in Tucson on January 8th, 2011.  Since that time, the January 8th Memorial Foundation was founded to establish a memorial to honor the fallen, the survivors, the first responders, and the Tucson community.  At today's announcement, elected officials from both Pima County and the City of Tucson expressed their support for a permanent memorial to be located at the Old Pima County Courthouse, 155 N. Church Ave.  Details are listed at the Foundation's Facebook page (link below). In addition, letters, cards, and other items left by citizens at community vigils after the shootings are on display this month at the Joel D. Valdez Main Library, the Nanini Branch Library, and the Eckstrom-Columbus Branch Library.
MEN'S WEARHOUSE BOOSTS BID FOR JOS. A. BANK
FREMONT, Calif. (AP) — Despite rebuked overtures on both sides, The Men's Wearhouse and Jos. A. Bank could wind up together for better or worse. The courtship to combine the two men's clothing companies has dragged on for months, with each chain having their offer to acquire the other rebuffed. And the saga to combine the two rivals took another turn on Monday when Men's Wearhouse boosted its offer to acquire Jos. A. Bank to $1.61 billion. While the companies continue to play hard to get, analysts say a combination is inevitable. It would enable both chains to cut costs and boost profits in an increasingly competitive market in which shoppers are scrutinizing their purchases more. But so far executives have been unable to hammer out a deal despite interest on both sides.
US SERVICES INDEX SLIPS ON SHARP FALL IN ORDERS
WASHINGTON (AP) — U.S. service companies expanded at a steady but slightly slower pace in December as sales dipped and new orders plunged to a four-year low. The report suggests economic growth may remain modest in the coming months. The Institute for Supply Management said Monday that its service-sector index fell to 53 last month, down from 53.9 in November. Any reading above 50 indicates expansion. A measure of new orders plummeted 7 points to 49.4, the first time it has dropped below 50 since July 2009. A gauge of business stockpiles also fell sharply. But a gauge of hiring increased 3.3 points to 55.8, evidence that services firms are adding more jobs. That's a good sign for December's jobs report, which will be released Friday. The survey covers businesses that employ 90% of the workforce, including retail, construction, health care and financial services firms.
FACTORY ORDERS UP ON PLANES, BUSINESS SPENDING
WASHINGTON (AP) — U.S. factories orders climbed in November, led by a surge in aircraft demand. And businesses stepped up spending on machinery, computers and other long-lasting goods, a sign of investment that could fuel economic growth. Factory orders rose 1.8% in November, the Commerce Department said Monday. That follows a 0.5% decrease in October. Orders received by manufacturers totaled a seasonally adjusted $497.8 billion in November, the highest level on records dating to 1992. Orders have increased 2.5% over the past 12 months. The improvements could signal accelerating growth in 2014. Americans are buying more cars and homes, increasing demand for steel, furniture and other goods. That has led factories to hire more workers, generating additional economic momentum. Still, overall economic growth remains modest by historical standards. And though factory orders have strengthened in recent months, their growth rate has slowed during the recovery from the 2008 financial crisis.
REID PARK ZOO HAD SECOND-BUSIEST YEAR IN 2013
TUCSON - The Reid Park Zoo hosted 547,040 visitors last year, making it the second-highest attended year in the history of the Zoo (2012 saw record attendance with the opening of Expedition Tanzania). Last year's highlights included the opening of Grizzly Crossing - a new habitat for two grizzly bear siblings rescued from Montana - and the addition of a pair of endangered black and white ruffed lemurs.
THERMO FISHER SELLING SOME ASSETS TO GE FOR $1.06 BILLION
WALTHAM, Mass. (AP) — Scientific instrument maker Thermo Fisher is selling its cell culture, gene modulation and magnetic beads businesses to a General Electric Co. division for approximately $1.06 billion. The businesses, which had combined annual revenue of about $250 million in 2013, will become part of GE Healthcare's life sciences unit. GE said that the transaction allows it to expand its offering of technologies for the discovery and manufacturing of new medicines, vaccines and diagnostics in its life sciences business. The deal is expected to close in the first part of 2014. Thermo Fisher Scientific Inc. said Monday that it is selling the businesses to speed up European Commission approval of its pending $13.6 billion acquisition of Life Technologies Corp. The company said that deal still needs approval from the Federal Trade Commission, but that based on talks with the FTC, it doesn't believe any additional asset sales will be needed to receive U.S. approval. Thermo Fisher said it is working with remaining jurisdictions to get the necessary approvals to complete the Life Technologies buyout as soon as possible. It still expects the deal to close early this year.
VERSO PAPER BUYING NEW PAGE IN $1.4 BILLION DEAL
NEW YORK (AP) — Coated papers maker Verso Paper is buying NewPage Holdings Inc. in a deal valued at $1.4 billion including debt. Privately held NewPage produces printing and specialty papers. Verso President and CEO David Paterson said in a statement on Monday that the buyout will put it in a better position to face increased competition. Paterson will lead the combined company, which will have 11 manufacturing plants in six states and sales of about $4.5 billion. The deal was unanimously approved by both companies' boards. It is targeted to close in the second half of the year.
T-MOBILE TO BUY SPECTRUM LICENSES FROM VERIZON
BELLEVUE, Wash. (AP) — T-Mobile said Monday that it's reached deals to buy spectrum licenses from Verizon Wireless for $2.37 billion in cash, allowing it to improve certain kinds of cellular service in markets across the U.S. The agreements also include the transfer of other kinds of spectrum licenses from T-Mobile to Verizon Wireless that the companies value at about $950 million. The deals, combined with T-Mobile's existing holdings, will give T-Mobile low-band spectrum in nine of the top 10 U.S. markets. Low-band spectrum boosts cellular coverage inside buildings and in rural areas. It also has the ability to travel greater distances than high-band spectrum, making it a more efficient way to provide coverage at the edge of cities and in less densely populated areas. Combined with T-Mobile's existing holdings, the low-band spectrum will cover about 158 million people in U.S. markets including New York, Los Angeles, Dallas, Houston, Philadelphia, Atlanta, Washington, D.C., and Detroit.
WORKERS SEIZE BOSSES AT GOODYEAR SITE - IT'S A FRENCH THING
PARIS (AP) — Monday's meeting in northern French city of Amiens was not going well. As farm tires blocked the doorway, two Goodyear managers were trapped in a conference room with angry French workers who were demanding more money in exchange for the inevitable loss of their jobs. Goodyear has tried to shutter the plant in Amiens for five years without success. Its latest attempt was met Monday with a "boss-napping" — a French negotiating tactic that had largely faded away after the height of the economic crisis in 2009. More theatre than actual threat, it aims to grab management's attention — by grabbing management. Late Monday, one of the captive managers decried the tactic as degrading and humiliating. The Amiens plant has an especially contentious past. Goodyear's hopes to close the plant have been thwarted by violent protests with huge bonfires, government concerns and France's prolonged layoff procedures. Now, the union is willing to accept the inevitable loss of jobs — but at a cost.
REAL ESTATE FIRMS REGISTER HIGHEST YEAR-END BONUSES IN CHINA
The highest year-end bonuses in China were given to employees in the finance, real estate and internet sectors, reports our sister paper Want Daily, citing market research figures.  Over half of all Chinese companies will increase their year-end bonus from 10% to 20% this year, while only one tenth of the companies will decrease their bonus amounts. Most companies, meanwhile, hope to consolidate the structure of their human resources by granting year-end bonuses and prevent their employees from leaving the company for new opportunities after the Lunar New Year, the report said.  The highest year-end bonuses, according to the report, was given to a real estate agent who sold 400 million yuan (US$66 million) in properties last year, receiving a bonus of around 5 million yuan (US$826,290). Sources said that it is common for real estate agents to receive large bonuses, with Chinese property firms posting strong sales last year. Analysts forecast that the situation is set to continue to improve in 2014, and most real estate companies jumped at the chance to reward and motivate their employees. Meanwhile, figures showed that 27% of foreign enterprises chose to decrease their year-end bonuses because they were influenced by the fluctuating international economy.
CITY OF TUCSON CLOSELY MONITORING TCC CONCESSION AND CATERING CONTRACTOR
TUCSON -  Tucson City Manager Richard Miranda says recent health and safety concerns uncovered by the City at the Tucson Convention Center need to be remedied by Aramark, or the contract with the company could be terminated, perhaps as early as March. Aramark's five-year contract with the City expires in 2016, but the City has an annual option to renew or cancel it. The Pima County Health Department didn't find any problems during inspections last October, but a City inspection team found numerous violations on Oct. 24.  Meanwhile, the City of Tucson has a Request for Proposal to search for a private management team to operate the TCC.
SALVATION ARMY BUILDING FACILITY TO HELP TUCSON'S HOMELESS
TUCSON - The Salvation Army is beginning construction today on the New Hospitality House, which it expects will help more people, families and veterans, including those with disabilities and special needs.  The new shelter will offer more than 100 beds. The Salvation Army says it has $2 million to start building. The first phase of the construction will cost an additional $5.8 million, funded by loans, which will be repaid via donations. The new shelter will be built next to the current Hospitality House, near 11th Ave and 1st Street.