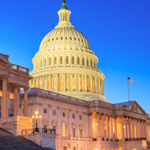 Real Estate Daily News Buzz is designed to give news snippets to readers that our (yet to be award winning) editors thought you could use to start your day. They come from various business perspectives, real estate, government, the Fed, local news, and the stock markets to save you time. Here you will find the headlines and what the news buzz for the day will be.
Wednesday, the Dow Jones industrial average lost 68.20 points, or 0.4%, to close at 16,462.74.The Standard & Poor's 500 index fell 0.39 points, or 0.02%, to 1,837.49. The NASDAQ composite rose 12.43 points, or 0.3%, to 4,165.61.  Benchmark U.S. oil for February delivery fell $1.34, or 1.4%, to close at $92.33 a barrel on the New York Mercantile Exchange
FED REDUCED BOND BUYS AFTER SEEING JOB GAINS
WASHINGTON (AP) — The Federal Reserve agreed last month to modestly reduce its bond purchases because of improvements in the job market that many Fed members felt would be sustained. Many participants called the job gains "meaningful," according to the minutes. Still, minutes of the Dec. 18-19 meeting released Wednesday showed that some participants worried that investors might misread the move as a step toward raising the Fed's key short-term interest rate. In response, the Fed said it plans to keep its short-term rate low "well past" the time the unemployment rate dropped below 6.5%, as long as inflation stayed low.
SURVEY: US COMPANIES ADDED 238k JOBS, MOST IN YEAR
WASHINGTON (AP) — A private survey shows U.S. businesses added the most jobs in a year in December, powered by a big gain in construction. The figures are the latest evidence that the economy gained momentum at the end of 2013. Payroll processor ADP said Wednesday that companies added 238,000 jobs in December, up slightly from 229,000 in the previous month. November's figures were revised higher. The report showed solid gains in higher-paying jobs. Construction firms hired 48,000 additional workers in December, the most since 2006. And manufacturers added 19,000 positions. Companies in retail, transportation and utilities also gained 47,000 jobs. The ADP numbers cover only private businesses and often diverge from the government's more comprehensive report. But both reports have shown a solid pickup in hiring since the summer. To read full ADP Report Click:  ADP-NATIONAL-EMPLOYMENT-REPORT

US CONSUMER BORROWING UP $12.3 BILLION IN NOVEMBER
WASHINGTON (AP) — Americans increased their borrowing in November, led by continued gains in auto and student loans. The Federal Reserve said consumers increased their borrowing by $12.3 billion in November to a seasonally adjusted $3.09 trillion. That is a record level and follows an October increase of $17.9 billion. Almost all of the November increase came from an $11.9 billion rise in borrowing for auto loans and student loans. Borrowing in the category that covers credit cards ticked up only $457.8 million after surging in October.
MULALLY PUTS THE FOCUS BACK ON FORD'S CARS, TRUCKS
DEARBORN, Mich. (AP) — All eyes will be on Ford's new vehicles — not its CEO — at the Detroit auto show next week. CEO Alan Mulally finally put to rest rumors that he will leave Ford to run Microsoft, saying Tuesday that he'll stay at the Dearborn-based automaker through at least the end of this year. With that, Mulally ended months of speculation that had already clouded the debut of the new Mustang last month and threatened to overshadow next week's widely expected unveiling of a new F-150, plus the launch of 23 new vehicles this year. Mulally wouldn't say whether he had talked to Microsoft about the CEO job, but said the speculation had been a distraction for Ford.
BARNES & NOBLE PROMOTE NOOK HEAD TO CEO
NEW YORK (AP) — Book seller Barnes & Noble has promoted the head of its Nook business to chief executive of company. The struggling retailer said Wednesday Michael Huseby, 59, will take the role immediately. The post has been vacant since July when CEO William Lynch left the company. It comes after the busy holiday season that can account for up to 40 per cent of a retailer's sales. Barnes & Noble will release holiday sales figures on Thursday. Huseby will take the helm of the New York company as it struggles to turn around results in the face of tough competition and a book market that is shifting to digital books. The company is also dealing with an accounting probe by the Securities and Exchange Commission.
FOREST LABS BUYING APTALIS FOR $2.9 BILLION
NEW YORK (AP) — Forest Laboratories Inc. said Wednesday that it is buying Aptalis, which specializes in treatments for gastrointestinal problems and cystic fibrosis, for $2.9 billion in cash. Forest Labs President and CEO Brent Saunders said in a statement that the transaction would help his company diversify its business. There's an anticipated $125 million in cost savings from the combination by 2016. The company is buying the privately held Aptalis from its shareholders, which include private investment firm TPG. The acquisition is expected to add about 78 cents per share to Forest Lab's 2015 adjusted earnings and almost $700 million in revenue. The deal requires review by anti-trust authorities in the U.S. and Canada. The buyout is targeted to close in the first half of 2014.
MACY'S CUTTING 2,500 JOBS IN REORGANIZATION
CINCINNATI (AP) — Macy's Inc. said Wednesday that it is cutting jobs and closing stores as part of a reorganization to sustain its profitability. The announcement comes on the heels of a strong holiday shopping season for the department store chain. Macy's said Wednesday that it will cut 2,500 jobs and reassign or transfer other workers. It will also add jobs in other parts of the company, leaving its workforce level at about 175,000. The Cincinnati-based company plans to close five stores and open eight others, leaving it with 844 stores nationwide once the changes are complete. Macy's says the moves will save it $100 million per year and forecast a 2014 profit above Wall Street's forecasts. The news sent its shares up sharply in after-hours trading.
TAINTED FROZEN FOOD SICKENS HUNDREDS IN JAPAN
TOKYO (AP) — Hundreds of people fell sick across Japan after eating frozen food that may have been tainted with a pesticide. Food maker Maruha Nichiro Holdings used full-page ads in major newspapers Wednesday to apologize to consumers and warn them not to eat any of the tainted food, including pizza, croquettes and pancakes manufactured at a factory in Gunma Prefecture, north of Tokyo. The company began recalling 6.4 million packages of various frozen foods on Dec. 29, saying it found some were tainted by high levels of malathion, a pesticide. The health ministry said it had confirmed 556 people suffering such symptoms after eating those products as of late Tuesday.
CBO ESTIMATES BUDGET DEFICIT FOR Q1 2014
The federal government ran a budget deficit of $182 billion for the first three months of fiscal year 2014, CBO estimates, $111 billion less than the shortfall recorded in first three months of last year. Revenues are higher and outlays are lower than they were at the same point in fiscal year 2013.  Receipts for the first three months of fiscal year 2014 totaled $664 billion, $48 billion more than receipts in the same period last year. To read the full CBO report click: CBO DEC 2013