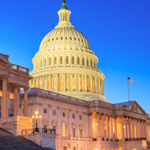 Real Estate Daily News Buzz is designed to give news snippets to readers that our (yet to be award winning) editors thought you could use to start your day. They come from various business perspectives, real estate, government, the Fed, local news, and the stock markets to save you time. Here you will find the headlines and what the news buzz for the day will be.
Wednesday, the Dow Jones Industrial average rose 79 points, or 0.5%, to 16,985. The Standard & Poor's 500 index rose nine points, or 0.5%, to 1,972. The NASDAQ composite rose 27 points, or 0.6%, to 4,419.
U.S. benchmark crude fell $1.11 Wednesday to close at $102.29 in New York. Brent crude, a benchmark for international oils used by many U.S. refineries, fell 59 cents to $108.47 in London. Wholesale gasoline fell 3.5 cents to close at $2.938 a gallon. Natural gas fell 3.4 cents to close at $4.17 per 1,000 cubic feet. Heating oil fell 0.3 cent to close at $2.871 a gallon.
SUMMER MEANS POETRY DOWNTOWN TUCSON
TUCSON - The UA Poetry Center is hosting a short series of Walt Whitman Circle Summer Social events, taking place at Hotel Congress. Each event is slated to begin about a half-hour before the speaker takes the podium to allow attendees time to partake in snacks and conversation. The next event, Poetry in Partnership, is scheduled for July 23 and will focus on ways poetry will play an ongoing role with the Sun Link Streetcar (which begins passenger service two days later). The final event will take place on August 13, discussing the relationship between poetry and the financial markets. From Downtown Tucsonan: https://bit.ly/1nbMQfL University of Arizona Poetry Center: https://bit.ly/1qHNC5e
TRACK THE REMNANTS OF ICONIC MINIATURE GOLF BUSINESS
TUCSON - Magic Carpet Golf on East Speedway closed in 2008, but memories live on for those who grew up in Tucson. Even though the business is gone, much of it remains around Tucson. The big statues/obstacles have new homes around the city, and the neon sign now rests with others on West Drachman Street, near Pima Community College. There's even an interactive Google map (linked below) to track the locations of where everything went. In 2011, the City of Tucson's Historic Landmark Signs Preservation Program was created to encourage voluntary preservation of historically-significant older signs, which often are larger than current sign code allows. Once designated as historic, the signs can be repaired, restored, adaptively-reused, and even relocated. Interactive Google map: https://bit.ly/1tkQPLG
A SUMMER WITHOUT SWAGGER FROM HOLLYWOOD
NEW YORK (AP) — Hollywood's summer at the box office isn't just missing nearly 20% of last summer's revenue. It's lacking swagger. Summer is the season for mega-budget, chest-thumping, globe-trotting monstrosities — films so big they lure droves of Americans with heavily promoted promises of shock and awe. But this season's blockbuster output has been curiously low on the summer's stock in trade: bigness. Two months into the summer, there haven't been any $300 million grossers at the North American box office. The only movie to surpass $100 million in its weekend debut was "Transformers: Age of Extinction," and it did so by such a small smidge that some box-office watchers claimed it was artificially inflated. The Fourth of July, the customary launching pad for some of Hollywood's flashiest fireworks, was the worst July 4th weekend in at least a decade.
THEME PARK CEO SAYS JOB IS ABOUT MAKING MEMORIES
SANDUSKY, Ohio (AP) — Standing in the shadows of a $30 million roller coaster that flips, drops and spins its riders, the head of the nation's fourth-biggest amusement park company points to another addition at Cedar Point he's proud of too — a shady spot to relax and munch on taffy and fudge. It's not the most exciting part of the park along Lake Erie that boasts 17 roller coasters, but he thinks these little extras will keep families coming back. Matt Ouimet has spent his first two years as chief executive of Cedar Fair Entertainment Co. making sure that the chain's 11 amusement parks across the country have plenty of attractions for all ages.
OIL ON 2-WEEK SLIDE EVEN WITH MIDEAST TURMOIL
NEW YORK (AP) — The price of oil fell for the ninth straight day Wednesday as global supplies continue to flow despite unrest in the world's most important oil-producing region. The prolonged drop could lead to lower gasoline prices for U.S. drivers in the weeks ahead. In the Middle East, the insurgency in Iraq is far from resolved, but hasn't halted oil exports. The fighting now seems unlikely to spread to Iraq's major oil fields. Tensions between Israel and Hamas have escalated in the past week, but aren't threatening any major oil production. On the supply side, Libyan crude exports appear poised to surge after an agreement between the government and local militias cleared the way for export terminals to open. And U.S. production continues to soar.
REVIEW: UNLIMITED E-BOOK SERVICES OFFER PLENTY
SPANISH FORK, Utah (AP) — Two startups are trying to do for e-books what Netflix does for movies. Oyster and Scribd let you read as many books as you want for a monthly price — $10 for Oyster and $9 for Scribd. I was skeptical at first. I can never find enough time to read, and I'm picky about what I do read. I was worried about their limited book selections. But I found plenty to read in no time, and I found myself reading more than I normally would. These services are great if you have a long weekend or a vacation coming up, or in my case three weeks of travels from California to New York. Just don't think it'll be the same as walking into a library and finding just about any book you want.
WANT CONTRACTS? WORK HARDER, WOMEN'S ORG CEO SAYS
NEW YORK (AP) — Pamela Prince-Eason isn't letting women business owners off the hook — if they want more contracts with big corporations or the government, they have to work harder to get them than they do now. The CEO of the Women's Business Enterprise National Council, an organization that helps women-owned companies win those contracts, says it's not just corporations standing in women's way. These owners, even some of WBENC's members, need to be more aggressive.
ALCOA HELPS LIFT MARKET AFTER 2-DAYS OF DECLINES
NEW YORK (AP) — Corporate earnings season got off to a positive start Wednesday, helping lift the stock market after two days of declines. The market opened higher and remained modestly higher throughout the day. Stocks climbed further after the Federal Reserve released minutes from its latest policy meeting in June. The biggest gainer in the Standard & Poor's 500 index was Alcoa. The aluminum giant's earnings, which investors consider to be the official start of the quarterly corporate earnings season, came in well above Wall Street's expectations. Alcoa earned $138 million, or 18 cents a share, compared with analysts' estimates of 12 cents a share, according to FactSet. Alcoa rose 84 cents, or 6 per cent, to $15.69.
FED SPLIT ON SIGNALS FOR FIRST RATE INCREASE
WASHINGTON (AP) — Federal Reserve officials had differing views in June on the best way to signal to financial markets when they might raise a key short-term interest rate. They were in broad agreement, however, that they will likely announce an end to their monthly bond buying program in October. Minutes of the Fed's June 17-18 meeting released Wednesday showed officials split between those who wanted to communicate that the Fed remains concerned that inflation is rising too slowly and those who were worried that the economy might rebound faster than currently expected. In the end, the Fed statement stuck to the current guidance that rates will likely remain low for a "considerable time" after the bond purchases end.
US STUDENTS IN MIDDLE OF PACK ON FINANCIAL KNOW-HOW
WASHINGTON (AP) — In an increasingly global economy, just 1 in 10 teenagers around the world is able to make some key — but complex — financial decisions, including choosing among various loans or analyzing invoices and pay slips. The picture is no better in the United States, where only 9.4 per cent of 15-year-olds were able to answer the most difficult questions on an international test of their financial knowledge and skills. More than 1 in 6 U.S. students did not reach the baseline level of proficiency in financial literacy. At best, those students could make only simple decisions on everyday spending, said a report released Wednesday by the Paris-based Organization for Economic Cooperation and Development.
PC SHIPMENT CLUMP BOTTOMS OUT
NEW YORK (AP) — A two-year slump in personal computer sales ended in the second quarter, helped by improving demand in developed markets like North America and Europe. PC sales have fallen in recent years, hurt by surging demand for tablets and other mobile devices. Tough economic conditions around the world have also disrupted sales. But quarterly figures released Wednesday by the research firms Gartner Inc. and International Data Corp. show the global slump is easing.
AMERICAN APPAREL TO RECEIVE FINANCING
NEW YORK (AP) — American Apparel Inc. announced late Wednesday it had reached a deal with investment firm Standard General to receive an investment of up to $25 million to bolster the clothing chain's finances. It will also mean a shake-up in the board. The deal will help pay off a $10 million loan from investment firm Lion Capital, which made a formal demand for payment Monday. Lion Capital claimed that the chain defaulted under its credit agreement because it ousted its founder and CEO Dov Charney. As part of the shake-up of the board, five of its seven members including Charney will voluntarily step down.
CITY COUNCIL RECOGNIZES CITY MANAGER MIRANDA
TUCSON - City Council Members took the time last night to give a public thank you to City Manager Richard Miranda. The Council meeting was Miranda's last before his retirement on July 31. A Tucson native, Miranda has served his community for nearly forty years and lead the City through some of its toughest financial challenges. Mayor Jonathan Rothschild said, "the qualities that you possess in abundance — integrity, reliability, stability — were exactly what this city needed as we rebuilt trust with our constituents."
TRANSIT TALK FRIDAY
TUCSON - Transportation planner and educator Jarrett Walker will lead a public discussion about how good planning and an improved transit system can enhance the quality of life in Tucson. Walker is the author of the book "Human Transit: How Clearer Thinking about Public Transit Can Enrich Our Communities and Our Lives." He also writes the blog "Human Transit." His talk will be held Friday night at Tucson Electric Power Company headquarters, 88 E. Broadway. Doors open at 5 p.m. for a reception, and the free presentation begins at 6 p.m. Ward 3 Council Member Karin Uhlich is one of the many sponsors of the event.Ward 3 news release: https://1.usa.gov/1stJNQL Read Walker's blog: https://bit.ly/1oyFyRe
TUCSON WATER BEGINS RECYCLED WATER PROGRAM
TUCSON - Tucson Water announced that it has completed a master plan for the development of recycled water as a future drinking water source. After thirty years of success with supplying reclaimed water systems to parks, schoolyards, and some neighborhoods, Tucson Water is confident that purification technology is available to ensure safe drinking water. Although the development of recycled water will take several years, ongoing drought and climate changes have made the program a priority. "The City of Tucson leadership has always supported Tucson Water in planning far in advance to make sure we have a safe, reliable water supply for the future," said Tucson Water Director Alan Forrest. Tucson Water News Release: https://1.usa.gov/1xTiulQ Recycled Water Master Plan Executive Summary: https://1.usa.gov/1oHS4Q6