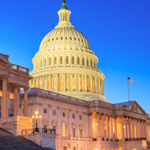 Real Estate Daily News Buzz is designed to give news snippets to readers that our (yet to be award winning) editors thought you could use to start your day. They come from various business perspectives, real estate, government, the Fed, local news, and the stock markets to save you time. Here you will find the headlines and what the news buzz for the day will be.
Tuesday, the Dow Jones Industrial average increased 27.48 points, or 0.2%, to close at 16,808.49. The Standard & Poor's 500 index rose 4.12 points, or 0.2%, to 1,941.99. The NASDAQ rose 16.13 points, or 0.4%, to 4,337.23.
Benchmark U.S crude for July delivery dropped 54 cents to $106.36 a barrel on the New York Mercantile Exchange. Brent crude, a benchmark used to price international oils, gained 51 cents to $113.45 a barrel on the ICE Futures exchange in London.
ONLINE NEWS SITE: TUCSON ONE OF '10 BEST CITIES IN THE U.S. FOR PEOPLE WHO LOVE TO RIDE'
Tucson regularly earns national and international recognition for being a bike-friendly community. The latest shout-out is from Bustle, an online news site "for and by women who are moving forward as fast as you are." It has included Tucson as one of the "10 Best Cities in the U.S. for People Who Love to Ride" bicycles and gives Tucson a number seven ranking. It mentions Tucson's year-round warm weather and 700 miles of designated bike paths, making it an "ideal cycling city for diehards and dalliers alike." Bustle.com: https://bit.ly/1oBaogD
GM SALES, USED CAR VALUES HOLD UP THROUGH RECALLS
DETROIT (AP) — Consumers looking for a used vehicle aren't shying away from GM models — even though more than 20 million GM cars and trucks have been recalled this year. General Motors cars such as the Chevrolet Malibu have retained or increased in value, sometimes more than rival vehicles. And sales of new cars aren't slowing either, up 13% in May. GM has issued 44 recalls in North America this year for parts ranging from ignition switches to air bags. The most serious is for ignition switches in 2.6 million small cars linked to more than 50 crashes and at least 13 deaths. Investigations into that recall have exposed GM as a company that was too slow to react to serious safety issues.
AMAZON IS ABOUT TO JUMP INTO SMARTPHONES
NEW YORK (AP) — Amazon, a company of seemingly boundless ambition, appears to be venturing into yet another market: smartphones. The corporate juggernaut that started out with books and soon moved into music, video, cloud computing and Kindle e-readers is hosting a launch event Wednesday in Seattle, and media reports indicate the product will be an Amazon phone — perhaps one with multiple cameras that can produce 3-D photos. Amazon declined to comment, but analysts said the goal is almost certainly a device designed to get customers to buy more things from Amazon. It might include an Amazon shopping app or other features tied in tightly to the products the company sells.
$1,000-A-PILL SOVALDI JOLTS US HEALTH CARE SYSTEM
WASHINGTON (AP) — The latest pill for hepatitis C sounds like a difficult choice. Sovaldi cures the liver-wasting disease in 9 of 10 patients, but treatment can cost more than $90,000. Leading medical societies recommend the drug as a first-line treatment, and patients are clamoring for it. But insurance companies and state Medicaid programs are gagging on the price. In Oregon, officials propose to limit how many low-income patients can get Sovaldi. Yet if Sovaldi didn't exist, insurers would still be paying in the mid-to-high five figures to treat the most common kind of hepatitis C, a new pricing survey indicates. Some of the older alternatives involve more side effects, and are less likely to provide cures. So what's a fair price?
IN NC HAMLET, RESIDENTS WORRY OVER COAL ASH PONDS
DUKEVILLE, N.C. (AP) — The sweet tea served in the tidy kitchen of Joanne Thomas' antebellum home comes with an ominous warning. "It's made with bottled water," says Thomas, a spry 71-year-old. "But the ice comes from our well." For more than 80 years, the Thomas family has lived on a farm that abuts three open-air pits containing 6.1 million tons of ash from the coal-fired boilers of Duke Energy's Buck Steam Station. Built in 1926, the hulking plant towers over the Yadkin River an hour's drive from the Charlotte headquarters of the nation's largest electricity company.
BITCOIN FACES BIGGEST THREAT YET: A MINER TAKEOVER
NEW YORK (AP) — The Bitcoin digital currency system is in danger of losing its credibility as an independent payment system because of the growing power of a group that runs some of the computers behind it. In recent weeks, a British-based "mining pool" called GHash has amassed nearly half of the Bitcoin computing power and has briefly gone over 50 per cent. Miners operate the computers that keep track of bitcoins and create additional coins. Miners pool their computing power to spread the financial risk of their operations. If GHash amasses more than half of the computing power devoted to Bitcoin, it could in theory control the flow of transactions, freeze people out of the network and keep all future bitcoins for itself.
STOCKS CLOSE HIGHER AS BANKS GAIN ON RISING RATES
Stocks rebounded from a downbeat start Tuesday, building on small gains for the third day in a row. News that U.S. consumer prices jumped sharply in May drove up long-term interest rates, setting the stage for the turnaround as investors bid up shares in financial stocks such as E-Trade Financial, Charles Schwab and Goldman Sachs. Disappointing home construction data had weighed on the market early on, sending homebuilder stocks lower. The major stock indexes recovered, but only barely above the previous day's close. Investors may get a better sense of that on Wednesday afternoon, when the Federal Reserve is scheduled to give an update following a two-day meeting of its policy-making committee.
US CEOs MORE OPTIMISTIC ON HIRING, SALES THIS YEAR
WASHINGTON (AP) — Optimism among chief executives of large U.S. companies has reached a two-year high, driven by a more positive outlook toward hiring and sales. The Business Roundtable said Tuesday that its CEO outlook index rose to 95.4 in the second quarter, up from 92.1 in the first quarter. That is the highest level since the second quarter of 2012. The positive sentiment among CEOs of some of the largest U.S. companies could bode well for hiring and growth. The U.S. economy has been adding jobs at a steady pace this year and the unemployment rate has fallen to 6.3%, a five-year low. The proportion of CEOs expecting to hire in the next six months rose to 43%, up from just 37% in the first quarter.
INFLATION DATA GIVE FED ANOTHER TOPIC FOR DEBATE
WASHINGTON (AP) — The Federal Reserve received some further cause for discussion at its policy meeting this week with a report Tuesday of a surprising jump in consumer inflation. Yet most economists aren't altering their view that the Fed's first interest rate increase is at least a year away. Analysts cautioned that that time frame could change if inflation were to accelerate. The consumer price index rose 0.4% in May, the government said, and has risen 2.1% over the past 12 months — roughly at the level of the Fed's target rate for inflation. It's why the Fed might actually welcome the news of slightly higher inflation: It will help ease long-standing concerns that inflation might be too low. For the past two years, inflation by one key measure has remained under the Fed's 2% target.
GIVING INCREASES FOR SOME SECTORS, NOT FOR OTHERS
NEW YORK (AP) — Wealthy donors are lavishing money on their favored charities, including universities, hospitals and arts institutions, while giving is flat to social service and church groups more dependent on financially squeezed middle-class donors, according to the latest comprehensive report on how Americans give away their money. The Giving USA report, being released Tuesday, said Americans gave an estimated $335.17 billion to charity in 2013, up 3 per cent from 2012 after adjustment for inflation.
HUMANE SOCIETY STOPS ACCEPTING DOGS FOR ONE WEEK
TUCSON – The Humane Society of Southern Arizona (HSSA) has stopped accepting dogs because of an increase in the number of cases of fatal distemper being discovered. HSSA says it needs a week to clean and sanitize the shelter. Officials say the shelter will begin accepting dogs again on June 23. In the meantime, they ask people to drop off canines at the Pima Animal Care Center. HSSA says there is no medication for the highly-contagious distemper virus that affects eye membranes and respiratory, gastrointestinal and central nervous systems. Dogs brought in with the virus have been euthanized. Distemper can be prevented with a vaccine.
EFFORT TO LEGALIZE MARIJUANA IN ARIZONA WILL NOT APPEAR ON NOVEMBER BALLOT
Safer Arizona, a cannabis-reform political-action committee, says it has stopped collecting signatures for its 2014 ballot initiative to legalize marijuana. The volunteer-driven initiative fell well below the 250,000 signatures necessary to get on the ballot, said Mikel Weisser, executive director for Safer Arizona. The organization lacked the funding and the manpower to collect all the required signatures, he said. From azcentral: https://bit.ly/1q8XaoX