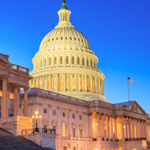 Real Estate Daily News Buzz is designed to give news snippets to readers that our (yet to be award winning) editors thought you could use to start your day. They come from various business perspectives, real estate, government, the Fed, local news, and the stock markets to save you time. Here you will find the headlines and what the news buzz for the day will be. The U.S. stock market finished slightly lower on Wednesday, adding to its losses so far this year. A survey on hiring did little to ease uncertainty about the health of the economy.
Wednesday, the Dow Jones industrial average lost 114.02 points, or 0.7%, to close at 16,222.17. The Standard & Poor's 500 index dropped 11.48 points, or 0.6%, to 1,860.77. The NASDAQ composite lost 25.71 points, or 0.6%, to 4,307.60. Benchmark U.S. crude for April delivery gained 67 cents to close at $100.37 a barrel on the New York Mercantile Exchange.
FED CLARIFIES GUIDANCE ON SHORT TERM RATES
WASHINGTON (AP) -- The Federal Reserve on Wednesday reaffirmed its plan to keep short-term interest rates low to help support the economy. However, the Fed no longer mentions a specific unemployment rate that might lead it eventually to raise short-term rates. Instead, it will monitor a wide range of information on the job market, inflation and the economy before approving any rate increase. The central bank also said that it will cut its monthly long-term bond purchases by another $10 billion to $55 billion because it thinks the economy is healing. The Fed announced the policies in a statement after its first meeting with Janet Yellen as chair.
TOYOTA TO PAY $1.2B TO SETTLE CRIMINAL PROBE
WASHINGTON (AP) -- Toyota has agreed to pay $1.2 billion to settle an investigation by the U.S. government, admitting that it hid information about defects that caused Toyota and Lexus vehicles to accelerate unexpectedly and resulted in injuries and deaths. The penalty is the largest of its kind ever imposed on an auto company. Toyota admitted to misleading consumers and regulators by assuring them that it had adequately addressed an acceleration problem stemming from ill-fitting floor mats through a limited safety recall of certain models. The Justice Department says the company knew at the time that it had not recalled other models susceptible to the same problem and also took steps to conceal from regulators a separate acceleration problem related to a faulty pedal.
TOYOTA PAYMENT COULD BE GLIMPSE INTO GM'S FUTURE
DETROIT (AP) -- General Motors, beware. Wednesday's announcement that Toyota will pay $1.2 billion to avoid criminal prosecution for hiding information in a recall case could be a glimpse into your future. It's also a warning to anyone selling cars in the U.S.: Although the federal government's road-safety watchdog doesn't have big fangs, the Justice Department does. Attorney General Eric Holder issued an apparent warning to GM and other automakers, saying the Toyota deal was "not necessarily the only time we will use this approach." General Motors Co., which is facing a federal criminal probe over delays in recalling small cars with a deadly ignition switch problem, has many parallels to the Toyota case.
LONDON 'DRAINING LIFE' FROM REST OF UK ECONOMY
LONDON (AP) -- There's London. And then there's the rest of the country. A tale of two Britains has increasingly emerged since the Great Recession — London's boom versus the malaise in cities such as Manchester and Birmingham that are struggling to remain vibrant in the 21st century. Foreign investment and a resurgent financial industry has helped the economy of London and the rest of Britain's South East region expanded almost twice as fast as the rest of the country since the financial crisis. Britain's economy is, by some calculations, the most dependent on a single urban area among the world's most industrialized nations. Policymakers are considering a range of ideas to address the imbalance.
FAA SAYS BOEING 787'S DESIGN, MANUFACTURE
WASHINGTON (AP) -- Boeing's design and manufacture of its cutting-edge 787 jetliner is safe despite the many problems encountered since the plane's rollout, according to a report issued jointly Wednesday by the Federal Aviation Administration and the aircraft maker. The review concluded that the aircraft was soundly designed, met its intended safety level and that the manufacturer and the FAA had effective processes in place to identify and correct issues that emerged before and after certification. FAA Administrator Michael Huerta asked for the review after a lithium-ion battery caught fire on a 787 parked at Logan International Airport in Boston. A battery aboard another 787 failed less than two weeks later. Airlines around the world temporarily ground their 787 fleets after the incidents.
JP MORGAN SELLING PHYSICAL COMMODITIES BUSINESS
NEW YORK (AP) -- JPMorgan said Wednesday that it is selling its physical commodities business for $3.5 billion, after new regulations crimped its ability to control power plants, warehouses, and oil refineries. If approved by regulators, the deal would put the commodities business in the hands of energy and commodities trading company Mercuria Energy Group Ltd. Big banks have long profited from price swings in metals, energy, and other commodities. But some had branched out into owning physical facilities as well. Last summer, JPMorgan said that the possibility of new regulations on whether banks could continue to do that was a factor in its decision to sell some of its physical commodities business.
FED EX PROFIT UP, BUT EXPECTATIONS MISSED
DALLAS (AP) -- FedEx Corp. says its latest quarterly profit rose 5 percent from a year ago, despite storms that raised the company's costs. The company's ground-shipping segment is doing better, but the express-delivery business is flat and customers continue to shift to slower, cheaper services for international shipments. The quarter's results were below analysts' expectations. The weak quarter drove FedEx to lower its profit forecast for the year.
OPRAH GIVES STARBUCKS A CELEBRITY SHOT
NEW YORK (AP) -- Starbucks turned its shareholders meeting into an episode of the Oprah Winfrey show on Wednesday. The celebrity talk show host appeared on stage to announce a drink called the Oprah Chai that will be sold at Starbucks cafes starting April 29. The drink will also be available at the small chain of Teavana tea shops Starbucks recently bought. The splashy move comes as Starbucks Corp. looks to tap into tea as a new sales driver. Starbucks cafes are still enjoying strong sales growth, but the company is also facing intensifying competition as fast-food chains and others crowd the coffee market.
CHEERIOS GET NO LIFT FROM GMO SWITCH
NEW YORK (AP) -- Plain old Cheerios are no longer made with genetically modified ingredients, but the switch hasn't yet translated to a boost in sales. General Mills, the company that makes the cereal, announced in January that it would start making its plain Cheerios without GMOs, or genetically modified organisms. The move came after a campaign by the group Green America, which prompted fans to express their support. On Wednesday, CEO Ken Powell said that the company has gotten supportive letters and online comments for its decision but hasn't detected a sales lift.
GOVERNMENT INVESTIGATING SATURN ION STEERING ISSUE
DETROIT (AP) -- The government is investigating whether General Motors should recall the Saturn Ion compact car for the same steering defect that affected the Chevrolet Cobalt, a similar car. GM recalled the Cobalt in 2010 to fix power steering motors, which could stop working without warning. That wasn't related to the current recall of 1.6 million Cobalts and other vehicles for defective ignition switches. The National Highway Traffic Safety Administration says it has gotten 846 complaints about power steering problems in Saturn Ions from the 2004-2007 model years. GM spokesman Greg Martin wouldn't discuss the Ion Wednesday. He says GM is trying to resolve its product reviews quickly and accurately.