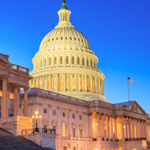 Real Estate Daily News Buzz is designed to give news snippets to readers that our (yet to be award winning) editors thought you could use to start your day. They come from various business perspectives, real estate, government, the Fed, local news, and the stock markets to save you time. Here you will find the headlines and what the news buzz for the day will be. The U.S. stock market finished slightly lower on Wednesday, adding to its losses so far this year. A survey on hiring did little to ease uncertainty about the health of the economy.
The Dow Jones industrial average fell 28.28 points, or 0.2%, to close at 16,302.77. The Standard & Poor's 500 index dropped 5.49 points, or 0.3%, to 1,866.52.The NASDAQ composite fell 42.50 points, or 1%, to 4,276.79. Benchmark U.S. crude for May delivery rose 56 cents at settle at $99.46 a barrel in New York.
WALMART'S NEW TOOL GIVES COMPETITORS PRICES
NEW YORK (AP) -- Walmart has rolled out an online tool that allows shoppers to compare its prices on 80,000 food and household products to those of its competitors. The world's largest retailer began offering the feature on its website late last month in seven big markets that include Dallas, San Diego and Atlanta. The move by Walmart, which has a long history of undercutting competitors, could change the way people shop and how other retailers price their merchandise. Other retailers offer to match the lower prices of rivals — but only if shoppers do the research on their own. The idea behind Walmartt's online feature, on the other hand, is to do the legwork for customers.
BREAKFAST FOODS ARE GETTING PRICIER
NEW YORK (AP) -- The price of bacon is surging and the cost of other morning staples, like coffee and orange juice, is set to rise because of global supply problems, from drought in Brazil to disease on U.S. pig farms. And it's not just the first meal of the day that's being affected. The cost of meats, fish and eggs led the biggest increase in U.S. food prices in nearly 2 1/2 years last month, according to government data. An index that tracks those foods rose 1.2% in February and has climbed 4 percent over the last 12 months. While overall inflation remains low, the increases in food prices are forcing shoppers to search out deals and cut back.
HOW TURKEY STILL TWEETS DESPITE TWITTER BAN
NEW YORK (AP) -- Not long after Turkey's prime minister imposed a ban on Twitter, Internet users in Turkey went on — what else? — Twitter to find ways to circumvent the blockade. Twitter Inc. and Turkish news media also shared some tips, as did Turkish residents through low-tech means such as graffiti and street posters. The response to the ban shows why it's difficult for governments to control the Internet. China and other countries notorious for censoring content have routinely faced efforts by citizens determined to bypass their controls. And in Turkey, people were still tweeting on Friday.
SHRIMP COSTS HAVE RED LOBSTER IN HOT WATER
ORLANDO, Fla. (AP) -- A spike in shrimp costs is causing trouble for Red Lobster. Parent company Darden has been fighting for some time to win back customers at its Olive Garden and Red Lobster chains as more affordable alternatives such as Chipotle have gained in popularity. But in recent months, higher shrimp costs have become another factor weighing on Red Lobster. Chief Financial Officer Brad Richmond says the company is facing a $30 million increase in shrimp costs on an annual basis. The Orlando-based company on Friday reported a lower quarterly profit due to weak sales at its Olive Garden and Red Lobster chains. Darden has said it will spin off or sell Red Lobster to focus its attention on fixing Olive Garden.
E-TRADE'S TALKING BABY GOES BY-BYE
NEW YORK (AP) -- The E-Trade baby will finally stop talking. In the investor site's new ad, the baby is upstaged by a cat named Beanie that sings. The tot quits in disgust at the end of the ad. E-Trade confirmed it is retiring the baby and will go in a different direction with its next ads. The company began its talking baby campaign in 2008 during the Super Bowl, at a time when online investing was not as common. Having a talking baby trade stocks was a way to show people that E-Trade's investing services were so simple even a baby could make money trading stock on the site.
WENDY'S ROLLS OUT MOBILE PAYMENT IN US RESTAURANTS
NEW YORK -- Wendy's is rolling out a program that lets customers pay using their smartphones, following similar plans unveiled by Burger King earlier this week. The Wendy's Co., based in Dublin, Ohio, has been testing the mobile payment option over the past year and said the majority of its roughly 5,800 U.S. locations are now ready to accept the payments. The move reflects a push by fast-food chains to court younger customers by tapping into the attachment they have to their phones. Burger King Worldwide Inc. said this week it would introduce a mobile payment program at its U.S. restaurants in April.
MT. GOX FINDS 200,000 MISSING BITCOINS
Bankrupt bitcoin exchange Mt. Gox said it found 200,000 bitcoins, which were previously thought stolen, in disused electronic wallets. The Tokyo-based company said in a statement posted on its website Thursday that the bitcoins were identified Mar. 7 after "old format" wallets were searched as part of its bankruptcy proceedings. The online exchange for the virtual currency was unplugged in late February as rumors of its insolvency swirled, adding to doubts about the viability of bitcoins overall. It then filed for bankruptcy protection in Tokyo and said nearly all its 850,000 bitcoins were missing, most likely as a result of theft. At current prices, the rediscovered bitcoins have a market value of about $120 million.