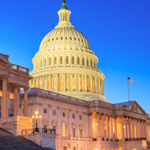 Real Estate Daily News Buzz is designed to give news snippets to readers that our (yet to be award winning) editors thought you could use to start your day. They come from various business perspectives, real estate, government, the Fed, local news, and the stock markets to save you time. Here you will find the headlines and what the news buzz for the day will be.
Monday, the Dow Jones industrial average lost 11.61 points, or 0.1%, to 18,116.04. The S&P 500 fell 3.68 points, or 0.2%, to close at 2,104.42. The NASDAQ composite slipped 15.44 points, or 0.3%, to 5,010.97.
Benchmark U.S. crude rose 88 cents to close at $47.45 a barrel in New York. Brent crude, a benchmark for international oils used by many U.S. refineries, rose 60 cents to close at $55.92 in London. Wholesale gasoline rose 0.6 cent to close at $1.804 a gallon. Heating oil fell 0.3 cent to close at $1.731 a gallon. Natural gas fell 5.3 cents to close at $2.733 per 1,000 cubic feet.
TESCO AGREES TO $1.08 BILLION LAND SWAP
LONDON—British supermarket behemoth Tesco PLC has moved to wield more control over its stores, striking a real-estate swap with property-investment firm British Land Co. Tesco has bought British Land's stake in 21 stand-alone Tesco food stores for $1.08 billion. The investment firm's 50% stake was valued at £352 million ($526 million). In exchange, the commercial developer bought Tesco's 50% stake in two portfolios that are made up of shopping centers and retail parks anchored by Tesco outlets. That stake is valued at £381 million. Tesco will get £96 million as part of the deal.
STARBUCKS BULLISH ON EXPANSION PLANS TO OPEN 3,500 STORES
Seattle -- Starbucks Corp. remains highly bullish on expansion. In remarks at the company's annual shareholders meeting, the coffee giant revealed that over the next five years it plans to open 3,500 locations in its Americas region and 8,000 new stores in foreign markets. And just in case you were wondering … Starbucks noted that Shanghai has more Starbucks stores than any other city in the world in which it operates. Speaking at the meeting, Cliff Burrows, group president of the Americas and Teavana, said the past year has been "a tremendous year for growth (for Starbucks) – in fact probably the best." "We are currently at just over 14,000 stores across the Americas and that number will grow by 3,500 over the next 5 years," Burrows said. Starbucks is opening a new smaller, take-away only footprint especially focused on meeting the demands of customers in urban locations during the morning peak. The first Express location is scheduled to open in the company's second quarter, in New York, with four additional stores on tap by year end, now open in Manhattan. "This new format will open up new doors in places we haven't been able to go before, "Burrows explained. The company is also looking to grow its domestic food sales. "By the end of 2019 we will double food sales in the Americas through breakfast, lunch, snacks and the Evenings program. We will grow our food business in the U.S. from 18% to 25% of revenues by the end of 2019 adding an additional $2 billion to our base business," Burrows said.
LARRY KUDLOW: LOWER OIL PRICES, STRONG DOLLAR GOOD FOR GROWTH
New York -- The collapse of oil prices translates into a huge tax cut for 90% of the economy, former CNBC host, economist and newspaper columnist Larry Kudlow told attendees at Chain Store Age's 51st annual SPECS show. Kudlow was a keynoter at the event, which was held at the Sands Expo, Venetian/Palazzo Hotel, Las Vegas, March 15 – 16, and brought together retail executives in store planning & design, construction and facilities. "Nearly everyone benefits from lower, cheaper fuel," Kudlow said. "It's good for growth." The rising dollar also gives Kudlow reason for optimism. "The dollar is the international currency," he explained.  "So everything you buy goes down in price. The money you have in your pocketbook now buys more with a strong dollar." While acknowledging that the economy is picking up steam, Kudlow said the country can definitely do better. According to Kudlow, the economy is growing at about two-and-a-half percent a year, mainly due to the resilience of American businesses, but it should be growing at about 4% to 5%. "It's a sub-par recovery," he added. "Our greatest challenge is to get the United States back on its long-term rapid growth rate. We're not growing fast enough."
L.L. BEAN TO TRIPLE ITS STORE COUNT BY 2020
Freeport, Maine – L.L. Bean Inc. intends to almost triple its store count by 2020. In an internal company memo distributed Wednesday, March 11, L.L. Bean told employees it will open four stores in 2015 and at least 100 by 2020. Currently, L.L. Bean operates 26 stores and 10 outlets in the U.S. The retailer does not have any stores west of Colorado, but plans to open new stores in the Pacific Northwest. All new stores will be full-price locations. The memo was signed by CEO Chris McCormack, who plans to retire in 2016. A company spokesperson told the Bangor Daily News that the store openings are part of a broader omnichannel strategy that will give customers the maximum number of shopping options. Stores may also become pick-up spots for online purchases. L.L. Bean will base store locations on catalog and online sales and general market research. Each store will have between 80 and 130 full- and part-time employees, more than doubling L.L. Bean's current domestic workforce. This decision comes as L.L. Bean recently announced 3% net revenue growth to $1.61 billion during fiscal 2014. The retailer will pay a 5% cash award to approximately 5,300 employees.
TESLA TALKS 'AUTO-PILOT' END TO 'RANGE ANXIETY'
Tesla (IW 500/384) Model S owners will soon get some new software upgrades, alleviating a major concern for electric car owners, and potentially, eliminating the need to drive altogether. CEO Elon Musk said Software Version 6.2 will be ready in about three months, including what he called, "auto pilot." When the function is live it will only be able to be used on highways, but Musk said, "We can basically go between San Francisco and Seattle without the driver doing anything." Musk cautioned that the auto pilot feature is not the same thing as a self-driving car, "There's certainly an expectation that when autopilot on the Model S is enabled, that you're paying attention. But it should also take care of you if you have moments of distraction." For safety reasons, the feature can't be used on suburban streets that in many cases lack speed limit signs and have more pedestrians. Another update will help EV owners overcome a common issue, "range anxiety," or the fear that the battery will die before reaching the destination or another charging station. Speculation was there would be a range upgrade. We now know it's a new trip planning feature enabling the user to plot their route around Tesla's charging network. The car will be in constant communication with Tesla Superchargers to determine what's available, occupied or potentially, out of order.
US DRILLERS SCRAMBLE TO THWART OPEC THREAT
NEW YORK (AP) — OPEC and lower global oil prices delivered a one-two punch to the drillers in North Dakota and Texas who brought the U.S. one of the biggest booms in the history of the global oil industry. Now they are fighting back. Companies are leaning on new techniques and technology to get more oil out of every well they drill, and furiously cutting costs in an effort to keep U.S. oil competitive with much lower-cost oil flowing out of the Middle East, Russia and elsewhere.
FOR BUSINESS, MORE WOMEN IN CHARGE MEANS BIGGER PROFITS
LONDON (AP) — When Rohini Anand took over diversity programs at multinational catering company Sodexo in 2002, she had one goal: to prove that it pays for a company to have equal numbers of male and female managers. Sodexo, which has 419,000 employees in 80 countries, says she's done just that. A companywide study last year found that units with equal numbers of men and women in management roles delivered more profits more consistently than those dominated by men. Evidence is growing that gender equity is not just politically correct window-dressing, but good business. Companies are trying to increase the number of women in executive positions, yet many are struggling to do so because of a failure to adapt workplace conditions in a way that ensures qualified women do not drop off the corporate ladder, surveys show.
TAX REFUND ADVANCES APPEAL TO MORE CASH STRAPPED AMERICANS
WASHINGTON (AP) — Cash-strapped Americans anxious for tax refunds are increasingly turning to payment advances, prepaid cards or other costly services when getting tax preparation help, according to new federal data raising concerns among regulators about whether consumers are fully informed about the fees. Regulators are looking to increase oversight of preparers amid the rise in "refund anticipation checks," a type of cash advance especially popular among low-income families who receive the Earned Income Tax Credit, the government's $65 billion cash benefit program. The advances are being marketed as a way to get fast refunds or defer payment of tax preparation costs.
TOURISTS FLOCKING TO CUBA 'BEFORE THE AMERICANS COME'
HAVANA (AP) — Bookings to Cuba jumped 57% for one New York tour operator in the weeks after Washington said it would renew ties with Havana. In February, they were up 187%; and so far this month, nearly 250%. The boom is just one sign that the rush is on to see Cuba now — before, as many predict, McDonald's claims a spot in Old Havana and Starbucks moves in on Cubita, the island's premium coffee brand.
FED VICE CHAIR FISCHER: RATE HIKE IS LIKELY THIS YEAR
NEW YORK (AP) — Federal Reserve Vice Chairman Stanley Fischer says he expects the Fed to start raising interest rates sometime this year. Once that happens, though, rates won't likely move in any predictable pattern, he added. Fischer's remarks Monday built on a message the Fed sent last week after its latest policy meeting ended. The central bank opened the door to a rate increase by no longer saying it would be "patient" in starting to raise rates. That change was viewed as a sign that the Fed could raise rates as early as June.
US HOME SALES REBOUND SLIGHTLY IN FEBRUARY
WASHINGTON (AP) — Slightly more Americans bought homes in February, but tight inventories, affordability problems and nasty winter weather point to sluggish sales in the coming few months. Sales of existing homes rose 1.2% last month to a seasonally adjusted annual rate of 4.88 million, a slight rebound after plunging in January yet still underperforming by historical standards, the National Association of Realtors said Monday. The real estate market has hibernated through the first two months of 2015, creating the potential for a second straight year of weak buying activity.
HOUSE DEMOCRATS UNVEIL BUDGET MATCHING OBAMA'S TAX INCREASES
WASHINGTON (AP) — House Democrats Monday unveiled a $3.7 trillion budget plan for next year that mirrors President Barack Obama's call for $1.8 trillion in tax increases on wealthier people and corporations over the coming decade but would add almost $6 trillion to the national debt over that time. The plan by Maryland Democrat Chris Van Hollen rejects deep cuts proposed by Republicans to social safety net programs and would keep the health care law intact.
FARMERS FUND RESEARCH TO BREED GLUTEN-FREE WHEAT
WICHITA, Kan. (AP) — Kansas farmers are paying for genetic research to figure out exactly why some people struggle to digest wheat. The hard science is aimed at developing new varieties of wheat at a time when the gluten-free industry is worth nearly a billion dollars a year in the U.S. alone. The Kansas Wheat Commission is spending $200,000 for the first two years of the project, which is meant to identify everything in wheat's DNA sequences that can trigger a reaction in people suffering from celiac disease, an autoimmune disorder in which eating even tiny amounts of gluten — comprised of numerous, complex proteins that gives dough its elasticity and some flavor to baked goods — can damage the small intestine.
SEA WORLD HAS NEW AD CAMPAIGN AFTER DISPARAGING DOCUMENTARY
ORLANDO, Fla. (AP) — SeaWorld Entertainment Inc. is mounting a public defense of its animal handling in a new advertising campaign that began Monday, after a highly critical 2013 documentary left the park with declining revenue and attendance. The print and YouTube campaign focuses on the marine-life theme park's efforts to care for animals in captivity and in the wild. Revenue and attendance at SeaWorld have fallen since the release of the documentary "Blackfish," which examined what led a killer whale to drown a trainer in 2010 at SeaWorld's Orlando park.
CHINESE STATE COMPANY AGREES TO BY ITALY'S PIRELLI TIRES
BEIJING (AP) — China's biggest state-owned chemical company said Monday it plans to buy Italian tire manufacturer Pirelli, adding to a string of high-profile Chinese corporate purchases in Europe. ChemChina said it has agreed to buy a 26.2% stake in Pirelli Tyre S.p.A. from its biggest shareholder, Camfin S.p.A., which is controlled by the family of Pirelli chairman Marco Tronchetti Provera. The company said it would offer to buy the remaining outstanding shares. Flush with cash from their country's boom, Chinese companies are stepping up acquisitions abroad as they diversify beyond their own economy, where growth is slowing.
HUMANA TO NARROW FOCUS OUTSIDE INSURANCE WITH CONCENTRA SALE
LOUISVILLE, Ky. (AP) — Humana plans to sell occupational health care provider Concentra for about $1.06 billion, as the health insurer refines its focus on providing patient care. The Louisville, Kentucky, company said Monday it will sell Concenrta to a joint venture between specialty hospital operator Select Medical Holdings Corp. and the private equity fund Welsh, Carson, Anderson & Stowe XII LP. Humana will then use proceeds from the deal to buy back stock.