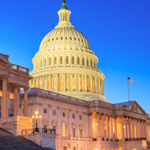 Real Estate Daily News Buzz is designed to give news snippets to readers that our (yet to be award winning) editors thought you could use to start your day. They come from various business perspectives, real estate, government, the Fed, local news, and the stock markets to save you time. Here you will find the headlines and what the news buzz for the day will be. The U.S. stock market finished slightly lower on Wednesday, adding to its losses so far this year. A survey on hiring did little to ease uncertainty about the health of the economy.
Monday, the Dow Jones Industrial average lost 26.08 points, or 0.2%, to 16,276.69. The Standard & Poor's 500 index fell 9.08 points, or 0.5%, to close at 1,857.44. The technology-heavy NASADQ composite fell 50.40 points, or 1.2%, to 4,226.39. Benchmark U.S. crude for May delivery rose 14 cents to close at $99.60 a barrel on the New York Mercantile Exchange.
NETFLIX AND OTHER TECH STOCKS LEAD MARKET LOWER
NEW YORK (AP) -- A sell-off in technology stocks Monday pulled the broader market lower as investors unloaded some of the biggest names in the industry. Netflix fell 7%, Facebook fell 5%, and Google and Amazon.com each fell more than 2%. Tech stocks have soared over the past year, pushing the NASDAQ composite index up 30% over the past 12 months, more than twice as much as the Dow Jones industrial average. Netflix and Facebook have doubled in price in that time. Stocks drifted lower early Monday as traders feared that sanctions against Russia could tip the world's ninth-largest economy into recession. Investors were also reacting to news that Russian troops had seized Ukrainian ships and military installations in the Crimean peninsula. Russia annexed the region last week.
US PAYS RUSSIA $71 MILLION FOR SHUTTLE RIDE DESPITE SANCTIONS
Washinton (Fox) - The U.S. will pay Russia $70.7 million for a single shuttle ride aboard the country's Soyuz rocket Tuesday night, even as President Barack Obama fights for sanctions and penalties against Russia for its recent invasion of the Ukraine. With politicians wrangling over the most diplomatic way to respond to Russia's aggression, NASA said the space pay-off to the Russian Federal Space Agency (Roscosmos) wouldn't be affected by politics. "We do not expect the current Russia-Ukraine situation to have an impact on our longstanding civil space cooperation with Russia, which goes back decades, including our partnership on the International Space Station (ISS) program," Trent Perrotto, a spokesman for the space agency, told FoxNews.com. "We are confident that our two space agencies will continue to work closely as they have throughout various ups and downs of the broader U.S.-Russia relationship."
UKRAINE TO FACE IT 'GRAFT CULTURE' UNDER AID PLAN
KIEV, Ukraine (AP) -- A hairstyling business closes four salons rather than deal with crooked officials. An independent salesman hustling paint from the trunk of his car faces a $5 million tax penalty. A humble crafts stall gives up after taxes increase ten-fold overnight. That's the world of small business in Ukraine — a tangled thicket of bribe-hungry government inspectors and complicated, unpredictable regulations. Reducing graft and red tape are set to be part of the conditions Ukraine will face in exchange for an international financial rescue package. Officials in Kiev are expected to wrap up talks with the International Monetary Fund as soon as Tuesday. Yet it will take some doing. Ukraine's culture of corruption and bureaucracy is deeply entrenched.
EUROZONE RECOVERY 'GATHERING SPEED'
LONDON (AP) -- Further evidence emerged Monday that the economic recovery across the 18-country eurozone is accelerating and, perhaps more importantly, spreading to the bloc's debt-laden laggards. Financial information company Markit, which publishes a closely-watched monthly survey of economic conditions across the region, even suggested that the economic recovery is running at a near three-year high. It is now forecasting quarterly economic growth of 0.5%, which equates to an annualized increase of a little more than 2%. In the fourth quarter of 2013, the eurozone grew by a quarterly 0.3%. The forecast improvement will help ease worries that the recovery from recession isn't gaining traction. The eurozone emerged from its longest-ever recession last spring.
OIL RISES SLIGHTLY AS GULF WATERWAY CLOSES
NEW YORK (AP) -- The price of oil edged higher Monday as traders waited to see how long a key transit route in the Gulf would be closed following an oil spill there. On Saturday, a barge carrying about 900,000 gallons of heavy oil collided with a ship in the Houston Ship Channel, spilling as much as 168,000 gallons into one of the world's busiest waterways. More than 80 ships have been forced to wait to enter or leave the bay. Jim Ritterbusch, president of energy consultancy Ritterbusch and Associates, said the oil prices could shoot higher if the waterway isn't open by the end of the week.
FDA REVIEWS DNA BASES COLON CANCER SCREENING KITS
WASHINGTON (AP) -- The Food and Drug Administration is weighing the benefits and risks of two experimental colon cancer screening tests which use DNA from a patient's stool to detect dangerous tumors and growths. FDA scientists have questions about the accuracy and the potential real-world impact of the kits from Epigenomics and Exact Sciences, according to briefing documents posted online Monday. The agency released its reviews of the tests ahead of a two-day meeting that starts Wednesday. Doctors have long used stool tests to look for hidden blood that can be a warning sign of tumors and precancerous polyps. Colon cancer is usually treatable if growths are detected and removed before they multiply and spread to other parts of the body.
JUSTICES DENY DELAWARE COURT APPEAL OVER SECRECY
WILMINGTON, Del. (AP) -- The U.S. Supreme Court on Monday effectively killed a Delaware law that allowed state judges to preside over secret arbitration in high-stakes business disputes. Lower courts had agreed with a Delaware open government group that the 2009 law allowing violated the constitutional right to court proceedings and records, and the justices rejected the state's appeal without comment. Democratic Gov. Jack Markell's office issued a statement from one of several private attorneys hired at taxpayer expense to defend the law.
SUPREME COURT WON'T REVIEW W.VA STRIP MINE CASE
WASHINGTON (AP) -- The Supreme Court has rejected an appeal from a coal company fighting to reinstate a water pollution permit for a massive West Virginia strip mine. The justices say they will not disturb a federal appeals court ruling that the Environmental Protection Agency acted within its authority in 2011 when it retroactively vetoed a permit issued four years earlier by the U.S. Army Corps of Engineers.
CHINA DEMANDS ANSWERS FROM US OVER SPYING CLAIMS
BEIJING (AP) -- China said Monday it was demanding an explanation from Washington over allegations U.S. intelligence agencies hacked into the email servers of Chinese tech giant Huawei and targeted top Chinese officials and government institutions. Beijing is "gravely concerned" about the claims and demands that any such spying be stopped, Foreign Ministry spokesman Hong Lei said at a daily press briefing. German weekly Der Spiegel and The New York Times said the NSA began targeting Huawei in early 2009. The reports cited secret U.S. intelligence documents leaked by former National Security Agency contractor Edward Snowden.
MALAYSIA: MISSING FLIGHT CRASHED IN INDIAN OCEAN
KUALA LUMPUR, Malaysia (AP) -- It was the unwelcome, anguishing news that families of the missing had dreaded, and when they heard it from Malaysia's prime minister Monday night there were shrieks and intense heartbreak: The missing Malaysian Airlines flight whose fate was a mystery that consumed the world had crashed into a remote corner of the Indian Ocean. The news, based on fresh evidence gleaned from an unprecedented analysis of satellite data, meant it was all but impossible that any of the 239 passengers and crew on board the jetliner could have survived.