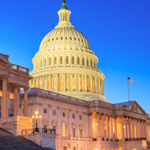 Real Estate Daily News Buzz is designed to give news snippets to readers that our (yet to be award winning) editors thought you could use to start your day. They come from various business perspectives, real estate, government, the Fed, local news, and the stock markets to save you time. Here you will find the headlines and what the news buzz for the day will be. The U.S. stock market finished slightly lower on Wednesday, adding to its losses so far this year. A survey on hiring did little to ease uncertainty about the health of the economy.
The Dow Jones industrial average fell 35.70 points, or 0.2%, to close at 16,360.18. The S&P 500 index fell 0.10 point, or less than 0.1%, to 1,873.81. The NASDAQ rose six points, or 0.1%, to 4,357.97. Benchmark U.S. crude for April delivery dropped $1.88, or 1.8%, to close at $101.45 a barrel on the New York Mercantile Exchange.
CHINA'S PREMIER PROMISES TO ADVANCE ECONOMY REFORMS
BEIJING (AP) — China's government pledged Wednesday to promote sustainable growth by opening state-dominated industries to private investment and making banks more market-oriented while keeping this year's economic expansion at a relatively robust 7.5%. In his first annual policy speech as China's top economic official, Premier Li Keqiang said Beijing will promote consumer spending, ease exchange rate controls and improve access to credit for productive businesses. Li's pledges were in line with Communist Party plans issued in November that call for promoting market forces and domestic consumption to replace a model based on exports and investment that delivered three decades of explosive growth but has run out of steam.
CITY APPROVES NEW HOLIDAY HONORING CÉSAR E. CHÁVEZ
TUCSON - The Mayor and Tucson City Council voted unanimously last night to establish a City holiday honoring the legacy of civil and labor rights leader César E. Chávez. The paid holiday for City workers also recommends residents observe the holiday as a day of service to their community. Council Member Regina Romero brought the issue to the Council. The first Chávez holiday will be observed on March 30, 2015.
EU READY TO PROVIDE UKRAINE AID WORTH $15 BILLION
BRUSSELS (AP) — The European Union is ready to give Ukraine 11 billion euros ($15 billion USD) in loans and grants over the coming years to help stabilize its economy, the head of the bloc's executive arm said Wednesday. The aid comes on top of $1 billion in energy subsidies the United States pledged Tuesday. It will help support Kyiv while it negotiates a broad bailout program with the International Monetary Fund. The package aims to modernize Ukraine's gas transit system and provide technical assistance ranging from judicial reform to assistance in preparing elections. It also calls for steps to accelerate achieving visa-free travel for Ukrainians to the 28-nation bloc, a measure which could anger Russia as it has sought visa-free travel to Europe for its citizens for years.
REPORT: DEMOGRAPHICS OF ARIZONA'S ELECTORATE SHIFTING
A new report by the opinion research group Latino Decisions says Latinos will make up 44 percent of the Arizona population by 2050. Some experts say that could shift the outcome of future elections. Arizona's Latino population is younger than other groups and growing faster, yet the report says the percentage of U.S. citizens who identify as Latinos going to the polls on Election Day does not reflect the population growth. The report also says that during the last general election only 52 percent of Latinos eligible to register to vote in Arizona did so, and only 40 percent of the Latino voting-eligible population actually voted.
TARGET TECH CHIEF RESIGNS AS IT OVERHAULS SECURITY
Target Corp.'s executive ranks have suffered their first casualty since hackers stole the credit card numbers and other personal data of millions of shoppers last year. The nation's second largest discounter told The Associated Press Wednesday that Chief Information Officer Beth Jacob has resigned. The company said it will search for an interim CIO. The departure comes as the retailer is trying to overhaul its information security and compliance division following the massive breach that took place during the holiday shopping season. Target said the resignation was Jacob's idea, but some analysts speculate that Jacob was under intense scrutiny as the company is trying to restore its reputation among investors and shoppers.
ARIZONA DEPARTMENT OF TRANSPORTATION (ADOT) SEEKS COMMENTS ON TUCSON-TO-PHOENIX RAIL LINE
PHOENIX - The Arizona Department of Transportation is seeking public comments about the feasibility of three potential alternatives for a passenger rail line between the Tucson and Phoenix areas. All three routes run along Interstate 10, south of Eloy, but there are different options for connecting with the Phoenix metro area. Project team members will answer questions this month in the Phoenix area, and they'll be at the Pima County Fair, April 18 -19, from 9 a.m. until 9 p.m. The public comment period runs through May 31. There currently is no construction schedule and no funding identified for the rail project.ADOT passenger rail study: https://bit.ly/1hLuqiL
UNIVERSITY OF ARIZONA NAMES NEW POLICE CHIEF
TUCSON - Longtime University of Arizona Police Department (UAPD) Commander Brian Seastone is the department's new Chief. His appointment was announced yesterday in a news release from the office of UA President Ann Weaver Hart. Seastone, who began working for UAPD in 1980, previously served as the UA's Emergency Preparedness manager and on the UA's Campus Emergency Response team. He also provides training on the National Incident Management System and Incident Command System for the Federal Emergency Management Agency and the State of Arizona Division of Emergency Management. Seastone replaces Anthony Daykin, who retired last August.
BROADWAY TO PARK PLACE ROAD REPAIR WORK CONTINUES
TUCSON - Southern Arizona Paving and Construction Co., under contract with the City of Tucson Department of Transportation (TDOT), is continuing its road repair program associated with the voter-approved $100 million, five-year street bond program. Tonight, from 7 p.m. to 5 a.m., crews will be working on Wilmot Road, from Broadway Boulevard to Park Place Drive. Tomorrow and Thursday, work shifts to 29th Street, between Wilmot Road and Craycroft Road. Travel lane restrictions will be in place during the work period. However, at least one lane of travel will be maintained in both directions. Read the news release from Tucson Department of Transportation: https://1.usa.gov/1n3DeSx Road Recovery Bond Program: https://1.usa.gov/1lxdFvK
CORPORATE MERGERS START STRONG IN 2014
NEW YORK (AP) — 2014 is looking like the year of the big deal. American companies are buying up the competition at levels not seen since the dotcom bubble. And with more clarity on government spending plans, CEOs are more confident their expansion hopes will pan out — especially if the economy keeps growing. In the last month, Comcast has offered to buy Time Warner Cable for $45 billion. Pharmaceutical giant Actavis is buying Forest Laboratories for $25 billion. And Facebook shocked the technology world by offering $19 billion for WhatsApp. Experts anticipated a pickup in deal activity, given the bull market and economic recovery. But prior uncertainty about the federal budget, debt ceiling and fate of the Affordable Care Act had held back the really big transactions.
ADP SURVEY: US COMPANIES ADDED 139,000 JOBS IN FEBRUARY
WASHINGTON (AP) — A private survey shows that U.S. companies added slightly more jobs in February than in the previous month, but harsh winter weather still weighed on hiring. Payroll processor ADP said Wednesday that businesses added 139,000 jobs last month, up from only 127,000 in January. The data suggests that the government's jobs report for February, to be released Friday, will show only modest gains. Economists forecast it will show that employers added 145,000 jobs last month. That is below the average gains of nearly 205,000 jobs a month in the first 11 months of last year. The ADP numbers cover only private businesses and often diverge from the government's more comprehensive report.
OBAMA MAKES-POPULIST APPEAL FOR MINIMUM WAGE
NEW BRITAIN, Conn. (AP) — President Barack Obama on Wednesday said that raising the minimum wage could help pull millions of Americans out of poverty. The move, made with a show of support from like-minded governors, is part of a push that Democrats hope will appeal to economically squeezed voters in November's midterm elections. More than 20 states have increased their state-level minimum wages, including six in the year since Obama first called for a federal increase. Democrats believe the push will bolster a populist message about expanding opportunity that they believe offers their best shot at fending off Republicans this November.
COURT WEIGHS SECURITIES FRAUD CASE CHANGES
WASHINGTON (AP) — The Supreme Court on Wednesday seemed open to the possibility of making it harder for investors to join together to sue corporations for securities fraud — but maybe not as hard as companies that have to defend such lawsuits would like. The justices are evaluating the standards as part of an appeal by Halliburton Co. that seeks to block a class-action lawsuit claiming the energy services company inflated its stock price. Any change in the standard for green-lighting class-action lawsuits could have a chilling effect on shareholders who bring the cases, which have generated an estimated $73 billion in settlements since 1997. Investor groups say class actions help curb corporate abuse and market fraud, while opponents claim they extort money from corporations and create a windfall for plaintiff's lawyers.
JACK DANIEL'S SPIKES BROWN FORMAN 3Q PROFIT
LOUISVILLE, Ky. (AP) — Brown-Forman Corp.'s whiskey lineup, led by its flagship Jack Daniel's brand, stirred a 12 per cent increase in third-quarter net income as the spirits maker reported broad sales gain in the U.S. and overseas. The company behind such other brands as Southern Comfort, Finlandia and el Jimador beat Wall Street forecasts for the three-month period. It also raised its full-year earnings outlook. For the first nine months of the fiscal year, net sales for the entire Jack Daniel's brand increased 8 per cent, when excluding currency swings, the company said Wednesday. It reported continued strong sales for Jack Daniel's Tennessee Honey.
ADIDAS EXPECTS WORLD CUP BOOST BUT WARNS ON RUSSIA
BERLIN (AP) — German sportswear maker Adidas expects the soccer World Cup will boost sales this year, but warned that volatility in the currencies of markets like Russia and Argentina will dampen results. Adidas predicts sales to rise by a "high single digit" in 2014 when not counting the currency effects, after growing 3% in 2013. When including the currency shifts, however, it warned sales would be significantly lower, after a 3% drop last year. The company said Wednesday it made net income of 787 million euros ($1.08 billion) in 2013, a 6 per cent rise.
CARNIVAL PASSENGERS IN COURT OVER DISABLED SHIP
MIAMI (AP) — About three dozen passengers who sailed on the ill-fated Carnival Triumph cruise ship that drifted at sea for days are hoping to collect thousands of dollars apiece as a result of lingering medical and mental problems they say were caused by their nightmarish experience. Their lawsuit, the first to go to trial since the February 2013 cruise, is being vigorously defended by Miami-based Carnival Corp., which contends the passengers cannot show such problems as kidney stones, post-traumatic stress disorder and scratchy throats are linked to unsanitary conditions or the fire that disabled the engine. At stake is perhaps millions of dollars, as well as the industry's restrictive policy — printed on each ticket — that governs the kinds of lawsuits passengers can file.