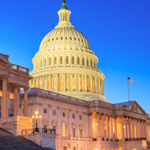 Real Estate Daily News Buzz is designed to give news snippets to readers that our (yet to be award winning) editors thought you could use to start your day. They come from various business perspectives, real estate, government, the Fed, local news, and the stock markets to save you time. Here you will find the headlines and what the news buzz of the day will be.
Thursday, the Dow Jones industrial average fell 195.01 points, or 1.1%, to close at 17,840.52. The Standard & Poor's 500 index dropped 21.34 points, or 1%, to 2,085.51. The NASDAQ declined 82.22 points, or 1.6%, to 4,941.42.
U.S. oil gained $1.05, or 1.8 per cent, to $59.63 a barrel. Brent crude rose 94 cents to $66.78 a barrel. Analysts say recent reports showing fewer rigs drilling for oil in the U.S. and supplies levelling off are supporting higher prices. Wholesale gasoline gained 3.18 cents to $2.05 a gallon. Heating oil rose 2.82 cents to $1.976 a gallon. Natural gas rose 14.5 cents to $2.751 per 1,000 cubic feet.
PIMA COUNTY ADMINISTRATOR RECOMMENDING A 3.2% TAX RATE HIKE FOR NEXT FISCAL YEAR – Pima County Administrator Chuck Huckelberry Thursday submitted his recommended Fiscal Year 2015-2016 budget to the Pima County Board of Supervisors. While the overall $1.16 billion budget is $23.5 less than the current year, Huckelberry is recommending a 2.6% increase in Pima County's primary tax rate and a 3.2% total tax rate increase. In a memo to Supervisors, Huckelberry says the reason he's requesting a tax increase is due to $23 million in State costs Arizona Gov. Doug Ducey and the Arizona Legislature transferred to the County. The Board of Supervisors is expected to hold its first public hearing on the recommended budget May 12. The final budget has to be approved in June, in time for the start of the Arizona's fiscal year, which begins July 1.
WORLD STOCK MARKETS AND THE DOLLAR remained under pressure on Thursday, jolted by anemic U.S. growth and cautious comments from the Federal Reserve. "It looks like we could be finally be entering the correction that everyone has been waiting for," said Tobias Britschof of Meriten Investment Management. Following Asia lower, European stocks declined for a third day, heading for their first monthly drop of the year. U.S. futures are also swimming in the red.
MONEY MANAGER: "I THINK THEY'RE GOING TO RAISE RATES once in 2015, if only because they want to prove that they can do it," Bill Gross said in an interview, stressing the Fed's possible increase in June is definitely "off." BlackRock (NYSE:BLK), the world's largest money manager, feels a September increase is more likely. Yesterday, the FOMC brushed off a Q1 slowdown as weather-related and transitory in its policy statement, but gave no indication whether a June rate hike is off the table.
SIGNS OF DEFLATION RISKS in the eurozone are dwindling (for now), as inflation picked up in the 19-member bloc this month, although unemployment stuck at a very high level. Against a backdrop of monetary stimulus from the ECB, the eurozone's inflation rate was flat in April from the year before (in line with market expectations), following a 0.1% fall in March. Still, the eurozone unemployment rate stood at 11.3% last month, unchanged from February. Euro +0.3% to $1.1164.
MOODY'S HAS SLASHED GREECE'S CREDIT RATING deeper into junk territory, lowering its government bond rating to 'Caa2' from 'Caa1' and assigning it a "negative" outlook. The ratings agency said a balance of economic and financial risks in the country and upcoming debt repayments slanted it "to the downside." Meanwhile, Bloomberg reports that Greece and its euro-area partners have agreed to pursue intensive negotiations which will begin today, targeting a preliminary deal by May 3 and a final accord by May 11.
THE BANK OF JAPAN MAINTAINED its massive monetary stimulus in an 8-1 vote Thursday, holding off on additional easing for now, while pushing back the timeframe for its ambitious inflation goal. Inflation is now expected to hit the 2% target around the half year from April to September 2016, the BOJ predicted, watering down its previous forecast that stated it would be met around the current fiscal year.
APPLE LIMITED AVAILABILITY OF THE APPLE WATCH after a key component supplied by a Chinese company was found to be defective, the WSJ reports. The component, called the taptic engine, enables its haptic feedback feature and produces the sensation of being tapped on the wrist. As a result, Apple (NASDAQ:AAPL) is now sourcing nearly all of its components from Japan's Nidec, however, it will likely take time to speed up production.
TWITTER DISCLOES IT'S ISSUING up to 12.6M shares to buy e-commerce ad tech platform TellApart, based on a Tuesday close of $42.27. That would value the acquisition at $533M. Following an 8.9% drop in Wednesday trading, Twitter (NYSE:TWTR) is now down 25% since its Q1 results first leaked out on Tuesday afternoon.
YAHOO'S MARISSA MAYER GOT A NICE PAY BUMP last year, with a total compensation valued at $42.1M, up from $24.9M in 2013. While her base salary remained at $1M, Mayer received $11.8M in stock awards, $28.2M in option awards and $1.1M of non-equity incentive-plan compensation. Yahoo (NASDAQ:YHOO) noted that it delivered significant returns to shareholders in 2014 and said its focus on mobile growth "paid off."
UNEMPLOYMENT INSURANCE WEEKLY CLAIMS DECREASE BY 34,000 In the week ending April 25, the advance figure for seasonally adjusted initial claims was 262,000, a decrease of 34,000 from the previous week's revised level. This is the lowest level for initial claims since April 15, 2000 when it was 259,000. The previous week's level was revised up by 1,000 from 295,000 to 296,000. The 4-week moving average was 283,750, a decrease of 1,250 from the previous week's revised average. The previous week's average was revised up by 500 from 284,500 to 285,000. There were no special factors impacting this week's initial claims.
PERSONAL INCOME AND OUTLAYS, INCREASED IN MARCH 2015
Personal income increased $6.2 billion, or less than 0.1%, and disposable personal income (DPI) increased $1.6 billion, or less than 0.1%, in March, according to the Bureau of Economic Analysis. Personal consumption expenditures (PCE) increased $53.4 billion, or 0.4%. In February, personal income increased $66.4 billion, or 0.4%, DPI increased $61.2 billion, or 0.5%, and PCE increased $20.8 billion, or 0.2%, based on revised estimates. Wages and salaries increased $16.3 billion in March, compared with an increase of $24.2 billion in February. Private wages and salaries increased $15.2 billion, compared with an increase of $22.6 billion. Government wages and salaries increased $1.0 billion, compared with an increase of $1.7 billion. Full report https://www.bea.gov/newsreleases/national/pi/pinewsrelease.htm
NEPAL ECNOMY CHATTERED BY QUAKE, RECOVER TO TAKE YEARS (KATHMANDU, Nepal AP) — What took moments to flatten will take years to rebuild. In mere seconds a powerful earthquake devastated a swathe of Nepal. Rebuilding the impoverished Himalayan nation's fragile economy will require a long slog, financed by foreign aid and money from its army of overseas workers. Initial estimates peg the economic damage from the temblor that killed more than 5,000 people at billions of dollars. The tourism industry, a pillar of the economy, has been shattered and it's unclear when the travellers will return.
TESLA TO EXPAND BATTERY TECHNOLOGY TO HOMES, BUSINESSES (FOSTER CITY, Calif. AP) — Tesla CEO Elon Musk is trying to steer his electric car company's battery technology into homes and businesses as part of an elaborate plan to reshape the power grid with millions of small power plants made of solar panels on roofs and batteries in garages. Musk, a billionaire, is expected to announce Tesla's expansion into the home battery market Thursday evening in southern California. He is renowned for pursuing far-out projects. For instance, colonizing Mars is one of Musk's goals at Space X, a rocket maker that he also runs.
BALTIMORE RIOT DAMAGE ADDS BURDEN TO SMALL BUSINESSES. Richard Sung Kang's American dream came crashing down in a shower of broken glass. His West Baltimore liquor store and bar, the Oxford Tavern, was hit by looters during a riot over the police-involved death of neighborhood resident Freddie Gray. The business wasn't torched like the nearby CVS pharmacy, but its doors and windows were broken and cash and inventory stolen, leaving shelves bare. Now the 49-year-old South Korean immigrant must decide whether to reopen. If so, it could mean taking on more debt and paying higher insurance premiums.
AVERAGE LONG TERM U.S. MORTGAGE RATES ROSE slightly this week, but remain near historic lows with the spring home-buying season underway and showing strong sales. Mortgage giant Freddie Mac said Thursday that the national average for a 30-year fixed -rate mortgage increased to 3.68% from 3.65% last week. The average rate for a 15-year mortgage, popular with homeowners who refinance, ticked up to 2.94% from 2.92%. A year ago, the 30-year mortgage rate averaged 4.29% while the 15-year mortgage averaged 3.38%.
FANNIE AND FREDDIE SEEN NEEDING UP TO $157B IN AID DISASTER. Results of financial "stress tests" show that mortgage giants Fannie Mae and Freddie Mac, rescued by taxpayers in the 2008 crisis, would need as much as $157.3 billion in additional aid in a severe U.S. and global recession. The agency that oversees Fannie and Freddie, the Federal Housing Finance Agency, announced Thursday the results of the second annual stress tests. Fannie and Freddie are required to conduct the tests under the 2010 law that overhauled financial regulation following the crisis.
PUERTO RICO IN ECONOMIC LIMBO as legislators struck down a key part of a plan to overhaul the island's tax system early Thursday, raising concerns about the U.S. territory's economic future and its ability to pay off a heavy public debt. Legislators rejected Gov. Alejandro Garcia Padilla's call for a 16 per cent value-added tax, and then voted 28-22 against an alternative way to raise revenue, including a 13% goods-and-services tax, after some nine hours of debate. Garcia issued a sharply worded statement accusing certain legislators in the island's House of Representatives of being irresponsible and warning that economic development could stagnate.
FDA SEEKS MORE DATA ON SAFETY O FHOSPITAL HAND CLEANERS used to fight infections, hospital workers can hit the hand sanitizer a hundred times or more a day. Now, the government wants more study of whether that is safe and how well it actually fights the spread of germs. The Food and Drug Administration is asking manufacturers to submit additional data about medical hand washes and sanitizers, including the long-term health effects of their daily use on the skin.
GENERAL MOTORS PLANS TO SPEND $5.4B OVER 3 YEARS to improve its U.S. factories during the next three years, creating about 650 new jobs. The company gave details of $783.5 million of the investments on Thursday and says the rest will be announced in the coming months. The investments come as Detroit automakers prepare for contract talks with the United Auto Workers union that will start this summer, and as many automakers including GM are announcing plans to build or expand factories in lower-cost Mexico. GM, like the others, is walking a line between moving more production south of the border and of keeping the union happy with additional investments in the U.S.
LABOR ORGANIZERS SEEK UNUAL ALLY IN FAST FOOD FRANCHISEES in their campaign for a $15-an-hour wage for fast-food workers with a push to mobilize an unusual ally: franchisees. The Service Employees International Union on Thursday launched a website in hopes of building a national network of fast-food franchisees who want stronger protections for their businesses. The push has the potential to create more unrest within the ranks for companies like McDonald's, which are already dealing with ongoing demonstrations calling for higher pay and a union for workers.
THE DROP IN CONSUMER PRICES IN EUROZONE has come to an end after four months, easing concerns about a long-term decline that can choke the economy. Eurostat, the European Union's statistics agency, said Thursday that consumer prices were unchanged in the year through April, up from the 0.1% fall recorded the previous month. The flat reading was in line with market forecasts and reinforces expectations that the impact of lower oil prices is moderating. In the year to April, energy costs were 5.8% lower, against the 9.3% fall recorded in January.
THE POSHEST OF LUXURY HOMES are acquiring the cachet of a masterwork by Picasso or Matisse. Rather than settle for garages of antique cars or a museum's worth of paintings, billionaires are increasingly willing to pay $100 million for homes that can serve as showcases for their fortunes, according to an analysis issued Thursday by Christie's International Real Estate.