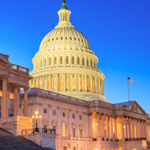 Real Estate Daily News Buzz is designed to give news snippets to readers that our (yet to be award winning) editors thought you could use to start your day. They come from various business perspectives, real estate, government, the Fed, local news, and the stock markets to save you time. Here you will find the headlines and what the news buzz of the day will be.
Tuesday, the Dow Jones industrial average fell 36.94 points, or 0.2%, to 18,068.23. The Standard & Poor's 500 index lost 6.21 points, or 0.3%, to 2,099.12. The NASDAQ composite slid 17.38 points, or 0.4%, to 4,976.19.
Benchmark U.S. crude rose $1.50 to close at $60.75 in New York. Brent crude, a benchmark for international oil used by many U.S. refineries, climbed $1.95 to close at $66.86 in London. Wholesale gasoline rose 5 cents to close at $2.039 a gallon. Heating oil rose 5 cents to close at $2 a gallon. Natural gas rose 10 cents to close at $2.90 per 1,000 cubic feet.
(WASHINGTON) JOB OPENINGS FALL, HIRING RISES – The number of available jobs in the U.S. fell in March, though companies filled more of their open positions in a sign they are still confident enough to hire. The Labor Department said Tuesday that job postings dropped 2.9% to just under a seasonally adjusted 5 million in March. Meanwhile, total hiring ticked up 1.1% to 5.1 million, the most since December. Despite the drop in job openings in March, there are still many more open positions than a year ago: That figure has increased 18.6% in the past 12 months.
(WASHINGTON) BIGGEST BUDGET SURPLUS IN 7 YEARS – After a flood of new tax payments pushed government receipts to an all-time high in April and left the country with the largest monthly budget surplus in seven years. In its monthly budget report, the Treasury Department said Tuesday that the April surplus totaled $156.7 billion, up from a surplus of $106.9 billion a year earlier. It was the largest surplus since April 2008. Government receipts totaled $471.8 billion, the largest monthly total on record.
(WASHINGTON) U.S. HOUSEHOLD DEBT UNCHANGED in the first three months of this year, held back by tight mortgage credit standards and consumer reluctance to borrow heavily. Total household debt ticked up 0.2% to $11.85 trillion in the first quarter, the Federal Reserve Bank of New York said Tuesday. That's a nearly flat reading after two quarters of increases. Household debt, which includes mortgages, student and auto loans, and credit cards, is still 6.5% below its 2008 peak of $12.7 trillion. The figures suggest that lenders' high credit standards and reluctance among consumers to run up debt continue to weigh on the economy.
(Washington) NRF DISAPPOINTED IN SENATE VOTE – The National Retail Federation issued the following statement from Senior Vice President for Government Relations David French on the Senate vote blocking consideration of the Bipartisan Congressional Trade Priorities and Accountability Act, which would renew Trade Promotion Authority:"We are deeply disappointed that the Senate failed to begin consideration of trade legislation, including bipartisan legislation that would renew trade promotion authority. Even with strong support in both parties and the backing of President Obama, job creation and capital investment took a back seat to those who could not rise above political gamesmanship. "While we are frustrated by the vote, we remain committed to free and open trade that ultimately benefits American consumers, families, retailers and workers. "We encourage President Obama, Majority Leader McConnell and Finance Committee Chairman Hatch and Ranking Member Wyden to continue the fight on TPA."
(Toronto) – CANADA'S LOBLAW COMPANIES SAYS IT WILL PULL JOE FRESH BRAND FROM J.C. PENNEY stores in the United States at the beginning of next year as it looks to concentrate on freestanding Joe Fresh stores and e-commerce. Former Penney CEO Ron Johnson launched the value-oriented edgy fashion brand amid much fanfare in some 700 Penney stores in 2013 as part of his broader effort to transform the venerable department store chain. But it has been scaled back recently, and is currently available in only about 200 Penney locations. Some industry experts countered that the brand's cheap chic fashions were not a good fit for Penney customers. The agreement to sell Joe Fresh clothing at Penney stores is due to expire on Jan. 30, 2016, and will not be renewed through mutual agreement. Joe Fresh has six stores in the New York area, including a large, multi-level flagship on Manhattan's Fifth Avenue, and a smaller, 7,500-sq.-ft. store in Soho. According to the report, the chain is evaluating its existing U.S. locations as it looks to determine its optimum store size for future U.S. expansion.
(Michigan) MANUFACTURING JOBS INCREASE IN MICHIGAN for the fourth straight year, according to data collected by Manufacturers' News Inc., an Evanston, IL industrial information firm that publishes the industrial database Michigan Manufacturers Directory. Michigan manufacturers added 14,089 jobs from February 2014 to February 2015, an increase of 2.1% and above the U.S. Department of Labor's reported national average of 1.7%. Since 2011, industrial employment in the state has increased 8.3%, above the national rate of 5.8%, the MNI report stated. Michigan has recovered 40% of industrial jobs lost during the recession.
(Stockholm) SWEDISH AUTOMAKER VOLVO PICKS SOUTH CAROLINA for first plant in the United States will roll out its first car in 2018 and aims to produce 100,000 vehicles per year, the company announced Monday. Volvo, which was sold to China's Geely in 2010, said it had chosen South Carolina for the site of its $500 million factory. The Swedish brand, which has been doing business in the United States since 1955, announced in late March that it would open its first factory in the U.S. in a bid to increase its market share, which was less than 0.4% in 2014. The plant will be built in Berkeley County close to Charleston, and will employ as many as 4,000 people in the long term, Volvo said.
(New York) VERIZON BUYS AOL FOR $4.4 BILLION after selling millions of Americans their mobile phones, Verizon now wants to capture their eyeballs, too. As its phone business slows down, the nation's largest wireless carrier is making a $4.4 billion bet that it can find growth in mobile video and advertising by buying AOL, one of the Internet's oldest brands, which has been through its own share of transformations since introducing much of America to the online world nearly a generation ago. The acquisition is the latest effort by a wireless company to tap into some of the money shifting to streaming video and mobile devices.
FIRST-TIME HOMEBUYERS FACE HURDLES TO HOMEOWNERSHIP – Young people aspiring to buy their first home are already facing disappointment this year. Rising prices are putting more homes out of reach, and pickings are slim because few properties have come onto the market this spring, when sales are supposed to take off. Millennials are also burdened by heavy school debt and depleted savings that hurt their ability to qualify for a mortgage. Until their incomes start to rise meaningfully, many will be forced to keep hunting for a home while delaying the dream of ownership. This has weighed on overall home sales and economic growth throughout the rebound in housing the past three years.
(Washington) SENATE GOP READIES REVAMP OF DODD FRANKS LAW The top Republican on the Senate Banking Committee unveiled legislation Tuesday that would ease regulatory requirements on mid-size banks and give lenders the option for greater freedom from mortgage lending rules. The legislation by Alabama Sen. Richard Shelby would be the most ambitious rewrite of rules governing the financial services sector since Democrats passed the groundbreaking Dodd-Frank law when controlling Congress in 2010.
(New York) GAS PRICES STILL LOOK LOW FOR SUMMER— Drivers who have seen a steady rise in the price of gasoline can relax: They will almost certainly be paying far less for gas this summer than they have in at least six years. The Energy Department said Tuesday that it expects the price of gasoline to average $2.55 between April and September, which would be the lowest since 2009. Over the course of the year, a typical U.S household could save $675 in gasoline prices compared to last year.
(Fort Worth, Texas) US AIRWAYS TO STOP FLYING — After more than 75 years of flying, the end is near for US Airways. American Airlines plans to shut down the venerable carrier over a 90-day stretch that could begin as soon as July, which would mean a final departure around October. American executives designed the gradual fade-out to avoid the kind of technological glitches and massive flight delays that plagued United Airlines after it abruptly switched to Continental's computer systems in 2012. US Airways flights will slowly disappear and be replaced by American flights in a single reservations system. It's one of the trickiest parts of merging two airlines.
(LaBelle, FL) MONKEY FARMS UNDER SCUTINY IN FLORIDA — Tucked away in Florida's Hendry County, amid the scrub brush and saw palmetto grasslands just southwest of Lake Okeechobee, are three monkey breeding farms containing thousands of primates. A fourth is in the works, and the possibility that the small, rural county will become the country's biggest supplier of research primates has some neighbors and many animal rights activists howling. The companies say they're doing nothing wrong, that they're properly permitted agriculture facilities and they're in the area with the blessing of authorities.
(Charleston, West VA) PATRIOT COAL CORP FILED FOR CHAPTER 11 bankruptcy protection Tuesday for the second time in three years and said it is involved in active negotiations for the sale of the company. The company made the filing in U.S. Bankruptcy Court for the Eastern District of Virginia. It had emerged from an earlier bankruptcy case in December 2013 in Missouri. Patriot said it will continue shipping and mining operations and it has received a commitment for $100 million in debt financing from secured debt holders that it did not identify. It did not specify potential buyers for the company.