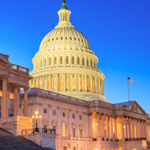 Real Estate Daily News Buzz is designed to give news snippets to readers that our (yet to be award winning) editors thought you could use to start your day. They come from various business perspectives, real estate, government, the Fed, local news, and the stock markets to save you time. Here you will find the headlines and what the news buzz for the day will be.
Friday, the Dow Jones Industrial average rose 44.50 points, or 0.3%, to close at 16,491.31. The S&P 500 index gained 7.01 points, or 0.4%, to close at 1,877.86. The NASDAQ composite index rose 21.30 points, or 0.5%, to 4,090.59. Benchmark U.S. crude for June delivery rose 52 cents to close at $102.02 a barrel in New York.
GM IS FINED $35 MILLION OVER DEADLY DEFECT
WASHINGTON (AP) — Federal safety regulators slapped General Motors with a record $35 million fine Friday for taking more than a decade to disclose an ignition-switch defect in millions of cars that has been linked to at least 13 deaths. Under an agreement with the Transportation Department, GM admitted it was slow to inform regulators, promised to report problems faster and submitted to more in-depth government oversight of its safety operations. The fine was the maximum allowed under the law. Safety advocates said the fine, which is less than a day's revenue for GM, is too small to deter bad behavior by automakers.
WORRY SETTLES OVER WALL STREET AS STOCKS STALL
NEW YORK (AP) — Wall Street has caught a case of the jitters. Employers are hiring at their fastest pace in 2 1/2 years, the economy is expected to expand by 3.5% this quarter and corporate earnings have hit a record. But you wouldn't know it from the way many investors are acting. They're pouring money into U.S. Treasury bonds and loading up on dull, but reliable utility stocks. They're dumping holdings that would get hurt most from a stalled recovery, like stocks of retailers and risky small companies. Just a few months ago, investors thought the economy would grow rapidly this year. Now they're not so sure, a sign that confidence remains fragile five years into a recovery.
DARDEN TO SELL RED LOBSTER, HOLD ONTO OLIVE GARDEN
NEW YORK (AP) — Darden is setting Red Lobster adrift, but betting that it can still turn around Olive Garden's fortunes. The company said Friday that it would sell its seafood chain and the accompanying real estate to investment firm Golden Gate Capital in a $2.1 billion cash deal. The announcement came despite objections from some shareholders to the plan to separate Red Lobster. Both chains have been losing customers in recent years, even as they changed their menus and marketing campaigns to win back business.
AAA: AMERICANS READY TO TRAVEL AFTER ROUGH WINTER
NEW YORK (AP) — A strong case of cabin fever and a little more money to spend should inspire a greater number of Americans to hit the road this Memorial Day weekend. Auto club AAA said Friday that it expects a total of 36.1 million people to travel 50 miles or more. If that estimate holds true, it would be the largest amount of people travelling during the holiday weekend since 2005. Most will drive to their vacation spots, but more people are expected to fly or take a cruise or train this year compared with a year ago, AAA said.
ABBOTT TO SPEND $2.9 BILLION ON LATIN AMERICAN DRUGMAKER
NORTH CHICAGO, Ill. (AP) — Abbott Laboratories will spend about $2.9 billion to broaden its reach in Latin America with the acquisition of branded generic drugmaker CFR Pharmaceuticals. Abbott makes infant formula like Similac as well as medical devices and drugs. The North Chicago, Illinois, company said Friday the deal will expand its presence in several fast-growing markets, especially with branded generic drugs. An Abbott spokesman said generic drugs with brand names are preferred in many developing markets due to their reputation for quality and consistent supply. CFR Pharmaceuticals, based in Chile, sells more than 1,000 products in 15 Latin American markets. Abbott expects the deal to add about $900 million in revenue in 2015.
PFIZER SEEKS EARLY APPROVAL FOR BREAST CANCER DRUG
TRENTON, N.J. (AP) — Pfizer Inc. said Friday that the Food and Drug Administration will let the drugmaker apply for approval of its heavily touted experimental breast cancer medicine based on midstage patient testing results. That means Pfizer won't have to do bigger, and very expensive, late-stage patient studies to apply for approval of palbociclib. Having to run those additional studies could have delayed Pfizer's application by up to a couple of years, keeping patients and doctors waiting and ultimately reducing how much money the drug could bring Pfizer before its 20-year patent expires. Pfizer, the world's second-biggest drugmaker by revenue, said that after discussions with the FDA, the final results of an earlier study will be sufficient for review.
GERMAN OFFICIAL MULLS BREAKING UP GOOGLE
BERLIN (AP) — A senior German official has warned that Google may have such a dominant market position that a breakup of the company should be considered. Such a move – which would be difficult to enforce because Google is based in the United States – could be a last resort for countries seeking to prevent it from crowding out competitors. Google has faced criticism for years over its dominant position in Europe. But the comments by Sigmar Gabriel, Germany's economy minister and vice chancellor, reflect a new sense of urgency that the continent's Internet industry risks being smothered by American rivals. On Thursday, some 400 companies — including major German and French publishers — announced they were submitting a new anti-trust complaint against Google.
TURKISH FIRM, GOVERNMENT DENY NEGLIGENCE IN MINE FIRE
SOMA, Turkey (AP) — The Turkish government and mining company officials vehemently denied Friday that negligence was behind the country's worst mining disaster. Energy Minister Taner Yildiz said at least 292 people died in Tuesday's coal mine fire in Soma, a town in western Turkey. Another nine or 10 people are believed to be missing underground while 485 miners escaped or were rescued from the inferno. Protesting workers describe the disaster as murder because of what they call flawed safety conditions. The government has asked for a parliamentary inquiry into the disaster to find out what happened and why — but it appeared that officials had already made up their minds Friday.
SWISS MULL CREATION OF WORLD'S TOP MINIMUM WAGE
GENEVA (AP) — Swiss voters head to the polls Sunday to decide on a union proposal that would create a new nationwide minimum wage at 22 Swiss francs ($24.70) an hour — the world's highest. The most attention is focused on the push to set a minimum wage at 4,000 francs ($4,500) a month for those working a 42-hour week. The Swiss Trade Union Federation has based its proposal on 2010 figures when the median wage was almost 6,000 francs monthly. Groups representing Swiss employers are opposed to the plan, saying it would tinker too much with the economy and hurt businesses by causing production costs to rise.
RIO NUEVO MULTIPURPOSE FACILITIES DISTRICT NEWS
TUCSON - The Regular Meeting of the Rio Nuevo Board Meeting will be held Monday, May 19, 2014,1:30 p.m. MST in the Arizona State Building Room 222, 400 W Congress,Tucson, AZ 85701.  On the agenda will be the potential purchase of the parking garage component of the Marriot AC Hotel on 5th Avenue between Broadway and Congress in downtown Tucson; the sale of the "Arena Site" property; and parking assistance to Nor-Generations, LLC in its efforts to develop its property adjacent to the Arena Site.