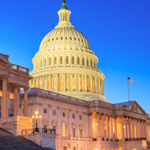 Real Estate Daily News Buzz is designed to give news snippets to readers that our (yet to be award winning) editors thought you could use to start your day. They come from various business perspectives, real estate, government, the Fed, local news, and the stock markets to save you time. Here you will find the headlines and what the news buzz for the day will be.
Tuesday, the Dow Jones industrial average slid 137.55 points, or 0.8%, to end at 16,374.31. The Standard & Poor's 500 index fell 12.25 points, or 0.7%, to 1,872.83. The NASDAQ composite index dropped 28.92 points, or 0.7%, to finish at 4,096.89. Benchmark U.S. crude for June delivery fell 17 cents to close at $102.44 a barrel on the New York Mercantile Exchange.
US HACKING VICTIMS FELL PREY TO MUNDANE RUSES
WASHINGTON (AP) — The victims were their own worst enemies. The hacking techniques the U.S. government says China used against American companies turned out to be disappointingly mundane, tricking employees into opening email attachments or clicking on innocent-looking website links. And employees at big-name American technology companies easily gave away the keys to their computer networks. The Justice Department said in an indictment Monday that five Chinese military officials operating under hacker aliases stole confidential business information, sensitive trade secrets and internal communications for competitive advantage. The U.S. identified the alleged victims as Alcoa World Alumina, Westinghouse, Allegheny Technologies, U.S. Steel, United Steelworkers Union and SolarWorld. China denied it all on Tuesday.
PARADE OF GM ROLLS ON, 2.4 MILLION MORE VEHICLES
DETROIT (AP) — Another day, another recall from General Motors. At least that's the way it seems as the automaker reviews safety issues across its line-up of cars and trucks in the wake of a mishandled recall of millions of older small cars. The number of recalls issued this year by the nation's top carmaker rose Tuesday to 29 as GM announced four separate actions affecting 2.4 million cars and trucks. While no fatalities were involved in the latest recalls, the problems were serious enough that GM has temporarily halted sales of the vehicles. GM has recalled 13.6 million vehicles in the U.S. since early February. That's more than the total number of cars it sold here in the last five years, and already surpasses GM's previous U.S. recall record of 10.75 million vehicles, set in 2004. By comparison, rival Ford has recalled 1.2 million vehicles in the U.S. this year, while Toyota has recalled around 2.6 million, according to federal data.
HOUSING DEBT STILL TRAPS 10 MILLION AMERICANS
WASHINGTON (AP) — Nearly 10 million Americans remain financially trapped by homes worth less than their mortgage debts — an enduring drag on the U.S. economy almost seven years after the housing bust. During the first three months of this year, 18.8% of homeowners with a mortgage owed more on their loans than their properties would sell for, according to online real estate database Zillow. That's an improvement from the 25.4% figure of a year ago, but the share of such "underwater" homeowners is about four times the historic average. An additional 18.1% of mortgage holders were "effectively" underwater: They had equity, but proceeds from selling their home would be too low to recoup the sales costs and put a down payment on a new property.
TARGET FACES IDENTITY CRISIS
NEW YORK (AP) — Target is having an identity crisis. The nation's third largest retailer was once high-flying, but now it's struggling to find its place in the minds of American shoppers. Once known for its cheap chic fashions and home accessories, Target faces competition from trendy chains like H&M. The discounter also hasn't been able to ditch the image that its prices on staples like milk are higher than rivals like Walmart. And it's battling the fallout from a massive data breach that has hurt its reputation. Meanwhile, Target on Tuesday fired the president of its Canadian operations following some missteps in that country. The ousting comes two weeks after the Minneapolis-based discounter announced it was looking for a new leader after the abrupt departure of its CEO. All of Target's challenges come as the broader retail industry is dealing with a slow economic recovery that hasn't benefited all Americans equally and a move by shoppers away from buying in stores and toward shopping online.
ANTITRUST EXPERTS: 2 BIG DEALS BETTER THAN 1
LOS ANGELES (AP) — Antitrust experts say AT&T's $48.5 billion proposed bid for DirecTV could reap immediate regulatory rewards. Coming so quickly on the heels of a rival cable company merger —the pairing of Comcast and Time Warner Cable— makes it easier for regulators to approve both transactions because they create two counterbalanced giants in pay TV. Experts say the potential benefits of bigger scale, cost savings and promised reinvestment in networks to create speedier connections could be seen to outweigh the damage done to consumers by a reduction in the number of competitors.
EU CHARGES 3 BANKS WITH MARKET FIXING
AMSTERDAM (AP) — European Union regulators on Tuesday charged banks JPMorgan, HSBC and Credit Agricole with colluding to manipulate the price of financial products linked to interest rates. The European Commission's move is the first step in a legal dispute that can cost the banks dearly. The Commission's top competition regulator, Joaquin Almunia, said the banks will now have a chance to respond to the preliminary findings. If the Commission ultimately concludes they have broken the law, it can impose a fine of up to 10 per cent of their annual revenue.
ASTRA ZENECA SHAREHOLDER URGES PFIZER RETHINK
LONDON (AP) — AstraZeneca shareholder Schroders has urged the pharmaceutical firm to reconsider its rejection of a takeover offer from U.S. drugmaker Pfizer. The fund manager, which holds a 2 per cent stake in AstraZeneca, is the biggest shareholder to call publicly for renewed takeover talks. Schroders said Tuesday it is disappointed by the board's quick rejection of the latest offer. The board of AstraZeneca this week rejected an improved $119 billion takeover offer from Pfizer, saying it significantly undervalued the company and its drug portfolio. Under British takeover rules Pfizer has until Monday to submit a new offer, but it has said it won't raise its offer again or launch a hostile takeover bid.
HOME DEPOT 1Q RESULTS MISS EXPECTATIONS
ATLANTA (AP) — Home Depot's fiscal first-quarter net income climbed 12%, helped by better sales. But the quarter's results fell short of expectations as a cold and rainy spring hurt results. Spring is the biggest season for home improvement retailers as homeowners and others work on their yards and gardens. Meanwhile, the U.S. housing market has emerged from a deep slump, aided by rising home prices, steady job growth and fewer troubled loans dating back to the housing-bubble days. The housing market has recently struggled to maintain that momentum, but many home owners are spending more to renovate their homes. The home improvement retailer raised its full-year earnings forecast.
SWISS RELIEVED CREDIT SUISSE PROBE IN US IS OVER
GENEVA (AP) — Swiss leaders said Tuesday they're satisfied with the U.S. deal to settle criminal charges against Credit Suisse but they noted about a dozen other Swiss regional banks remain in the Americans' crosshairs for allegedly helping tax cheats. A day after Credit Suisse AG pleaded guilty to helping wealthy Americans avoid taxes and settled for a $2.6 billion fine, Finance Minister Eveline Widmer-Schlumpf said the terms of the deal were acceptable as they did not require the Swiss government to violate its national banking secrecy laws. As part of the deal, Credit Suisse will not have to reveal client names or put in a position where it could be forced to violate Switzerland's bank secrecy laws.
PETCO TO STOP SELLING TREATS MADE IN CHINA
NEW YORK (AP) — Petco said Tuesday that it will stop selling dog and cat treats made in China by the end of this year due to ongoing fears that the imported treats are making pets sick. Investigators at the U.S. Food and Drug Administration haven't been able to figure out why pets are getting ill from the treats since the agency began receiving reports of illnesses in 2007. In an update last week, the FDA said it has received more than 4,800 complaints of pet illnesses and more than 1,000 reports of dog deaths after eating Chinese-made chicken, duck or sweet potato jerky treats.