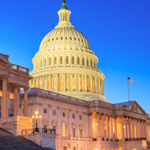 Real Estate Daily News Buzz is designed to give news snippets to readers that our (yet to be award winning) editors thought you could use to start your day. They come from various business perspectives, real estate, government, the Fed, local news, and the stock markets to save you time. Here you will find the headlines and what the news buzz for the day will be.
Thursday, the Dow Jones industrial average edged up 32.43 points, or 0.2%, to close at 16,550.97. The Standard & Poor's 500 index fell 2.58 points, or 0.1%, to 1,875.63. The NASDAQ composite lost 16.18 points, or 0.4%, to 4,051.50. Benchmark U.S. crude for June delivery fell 51 cents to close at $100.26 a barrel in New York.
FANNIE, FREDDIE POST SOLID EARNINGS FOR Q1
WASHINGTON (AP) — Government-controlled mortgage financers Fannie Mae and Freddie Mac posted solid earnings for the January-March period as the U.S. housing market continued to recover. Gains over recent quarters have enabled the companies to fully repay their taxpayer aid after being rescued by the government in 2008. The gradual recovery of the housing market has made Fannie and Freddie profitable again. Their repayments of the government loans helped make last year's federal budget deficit the smallest in five years. The government rescued Fannie and Freddie at the height of the financial crisis when both veered toward collapse under the weight of losses on risky mortgages. Together the companies received taxpayer aid totaling $187 billion.
HEALTH INSURERS JUST SAY NO TO MARIJUANA COVERAGE
Patients who use medical marijuana may take an unwanted hit: Insurers don't cover the treatment, which can cost as much as $1,000 a month. Marijuana has gained more mainstream acceptance in recent years for its ability to boost appetite, dull pain and reduce seizures. But insurers are reluctant to cover it, in part because of conflicting state and federal laws. But perhaps the biggest hurdle for insurers is the U.S. Food and Drug Administration hasn't approved it. Major insurers generally don't cover treatments that are not approved by the FDA. That leaves an estimated 1 million or more medical marijuana users nationwide on their own to find other ways to pay for their treatment.
AS ALIBABA PREPARES FOR IPO, TECH STOCKS RETREAT
NEW YORK (AP) — It's a tough time for a tech debut. For two years, investors bid up biotechnology and internet companies, enticed by their strong growth prospects in an otherwise weak economy. But they have sold off those stocks since late February, realizing they can find better value elsewhere. Roughly $149 million has been pulled out of science & technology funds the last two months, according to mutual fund data provider Lipper. Over the same period, about $5.2 billion has flowed into value-focused mutual and exchange-traded funds. Into this brutal environment comes Alibaba, a company that propelled the rise of online shopping in China and is now preparing an initial public offering that could become the biggest in U.S. history.
GM RECALLS CHALLENGE COMPANY, FRUSTRATE
DETROIT (AP) — Nine million parts. That's what General Motors needs to repair millions of cars it has recalled since Feb. 7. With ignition switches, power steering motors and other parts slowly arriving at dealers, frustrated drivers face waits of weeks or months, some while driving cars they fear are unsafe. Any recall can present challenges for automakers and customers. But experts say eight simultaneous recalls covering 7 million vehicles is too much for any organization to handle quickly, even one as big as GM. GM says it will take six months to make and distribute all the parts for the largest recall: 2.6 million cars with faulty ignition switches. There's no estimate on when the other recalls will be finished.
YELLEN: FED'S BOND HOLDINGS TO DROP ONLY GRADUALLY
WASHINGTON (AP) — Federal Reserve Chair Janet Yellen said Thursday that the Fed's bond holdings will likely remain at high levels for up to eight years after it starts raising short-term interest rates. Yellen made clear that the Fed's investment portfolio, now at a record $4.3 trillion, will decline only gradually. She said it could take five to eight years for the portfolio of Treasury bonds and mortgage-backed securities to return to the level in 2008 before the Fed began aggressively buying bonds. The bond purchases were intended to lower long-term borrowing rates to stimulate a weak economic recovery. The Fed has gradually lowered the pace of its monthly purchases from $85 billion to $45 billion.
FTC SAYS SNAPCHAT DECEIVED CUSTOMERS
NEW YORK (AP) — Snapchat has agreed to settle with the Federal Trade Commission over charges that it deceived customers about the disappearing nature of messages sent through its service and that it collected users' contacts without telling them or asking permission. Snapchat is a popular mobile messaging app that lets people send photos, videos and messages that disappear in a few seconds. But the FTC said Snapchat misled users about its data collection methods and failed to tell users that others could save their messages without their knowledge. Snapchat agreed to settle without admitting or denying any wrongdoing and the company said it has addressed many of the issues the FTC raised. As part of the settlement, Snapchat must implement a new privacy program.
KASHI SETTLES CLASS ACTION SUIT OVER 'ALL-NATURAL'
NEW YORK (AP) — Kellogg says it will no longer use the "All Natural" or "Nothing Artificial" labels on certain Kashi products as part of an agreement to settle a class-action lawsuit. The company, based in Battle Creek, Michigan, will also pay $5 million. Kellogg Co. said that it stood by its advertising and labeling practices but that it would change its formulas or labels nationally by the end of the year. The suit had accused Kashi of misleading people by stamping the phrase "All Natural" or "Nothing Artificial" on products that contained a variety of synthetic and artificial ingredients. The settlement was filed May 2 in U.S. District Court in California and is subject to court approval.
EUROPEAN CENTRAL BANK HINTS AT ACTION IN JUNE
BRUSSELS (AP) — European Central Bank President Mario Draghi strongly hinted Thursday that the eurozone's top monetary authority could take action next month to counter persistently low inflation and strengthen the recovery amid worries about the crisis in Ukraine. The bank's 24-member rate council refrained from loosening its monetary policy on Thursday. But Draghi suggested that action may be taken in June, when it will have new staff inflation forecasts. Low inflation is a concern because it makes it harder for people and governments to reduce debt. The crisis in Ukraine has only added to uncertainty for Europe's economies and helped push the euro up further as some investors in Eastern Europe put their money in eurozone accounts, perceived as safer.
APPLICATIONS FOR US UNEMPLOYMENT AID FALL TO 319K
WASHINGTON (AP) — The number of Americans seeking unemployment benefits fell 26,000 last week to 319,000, the latest sign that the job market is slowly improving. The drop follows two weeks of increases that reflected mostly temporary layoffs around the Easter holiday. The holiday can cause an uptick in layoffs of bus drivers, cafeteria workers and other school workers during spring break. Those earlier increases caused the four-week average of applications, a less volatile number, to rise 4,500 to a seasonally adjusted 324,750. With the impact of the holiday fading, applications are returning to pre-recession levels. The average fell in early April to 312,000, the fewest since October 2007. The recession officially began in December 2007.
AMAZON ADDS 15 CITIES TO SUNDAY DELIVERY SERVICE
NEW YORK (AP) — Amazon is expanding its Sunday package delivery service to 15 more cities across the country, including Philadelphia, New Orleans and Dallas. Amazon first rolled out the service as part of a new deal with the U.S. Postal Service in November to New York and Los Angeles, just ahead of the holiday rush. At the time, it said it planned to extend it to other cities this year. The service is one of many efforts Amazon has been making to attract new customers and encourage existing customers to spend more, even though it increased its Prime two-day shipping membership program's annual fee to $99 from $79 in March.