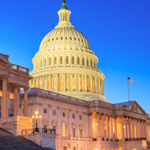 Real Estate Daily News Buzz is designed to give news snippets to readers that our (yet to be award winning) editors thought you could use to start your day. They come from various business perspectives, real estate, government, the Fed, local news, and the stock markets to save you time. Here you will find the headlines and what the news buzz for the day will be.
On Monday, the Dow Jones industrial average gained 39.81 points, or 0.2%, to 17,613.74. Standard & Poor's 500 index rose 6.34 points, or 0.3%, to 2,038.26. The NASDAQ composite climbed 19.08 points, or 0.4%, to 4,651.62.
Benchmark U.S. crude fell $1.25 to close at $77.40 a barrel on the New York Mercantile Exchange. Brent crude, a benchmark for international oils used by many U.S. refineries, fell $1.05 to close at $82.34 on the ICE Futures exchange in London. That's the lowest close for Brent since October of 2010. Wholesale gasoline fell 3.4 cents to close at $2.109 a gallon. Heating oil fell 3.1 cents to close at $2.469 a gallon. Natural gas fell 15.7 cents to close at $4.255 per 1,000 cubic feet.
US AIR FORCE AWARDS RAYTHEON IN TUCSON $85.5M CONTRACT
TUCSON - Raytheon Company (NYSE: RTN) has been awarded a not to exceed $85.5 million Indefinite Delivery Indefinite Quantity (IDIQ) contract for Griffin missiles and support. The first increment of the contract was funded at $32.5 million and orders are expected for missiles and engineering services over the life of the contract. Raytheon will deliver Griffin A and B Block II/III missiles as well as test and support equipment under firm-fixed-price contract line item number along with engineering support under a cost-plus-fixed-fee contract line item number.  Work will be performed in Tucson, Arizona, and is expected to be completed by Oct. 30, 2017. This award is the result of a sole-source acquisition.
FLOOR & DÉCOR HOLDINGS FILES FOR IPO
(Reuters) - Flooring and tile products retailer Floor & Decor Holdings Inc filed with U.S. regulators on Friday for an initial public offering of common stock. The Smyrna, Georgia-based company listed BofA Merrill Lynch, Goldman Sachs and Barclays among underwriters to the IPO. Founded in 2000, Floor & Decor was acquired in 2010 by Ares and Freeman Spogli from an investor group including Najeti Ventures LLC, Saugatuck Capital Company, and TWJ Capital. Floor & Decor, headed by former Home Depot Inc (HD.N) executive Thomas Taylor. The company operates about 45 warehouse-format stores across 12 states. The company, which also sells its merchandise online for store pick-up or delivery, intends to list its class A common stock on the New York Stock Exchange under the symbol "FND". Floor & Decor reported a 32% rise in sales to $441.4 million in 2013. Net income fell 14% to $11.1 million. The company plans to use the proceeds from the IPO for repayment of debt and general corporate purposes. The IPO filing, which included a nominal fundraising target of about $100 million, did not reveal how many shares the company planned to sell or their expected price. The amount of money a company says it plans to raise in its first IPO filings is used to calculate registration fees. The final size of the IPO could be different.
ESCAPING THE WEALTH GAP CAN MEAN FLEEING HOMETOWNS
DANVILLE, Ill. (AP) — This Illinois city already was struggling when Tara Holycross and her friends were kids riding their bikes to Custard Cup, swimming at the park district pool and hanging out in the Wendy's parking lot. Manufacturers that provided thousands of well-paying, middle class jobs — General Motors, General Electric, Hyster — were closing. Neighborhoods were crumbling. By the time Holycross graduated from high school in 2004, a city best known for its massive downtown grain elevator and as the hometown of actors Dick and Jerry Van Dyke was scrambling to create new opportunities. Ten years later, this city of 32,500 still is struggling. But Holycross and some of her classmates are doing just fine — because they moved.
OBAMA CALLS FOR TOUGHER INTERNET REGULATION
WASHINGTON (AP) — President Barack Obama on Monday embraced a radical change in how the government treats Internet service, coming down on the side of consumer activists who fear slower download speeds and higher costs but angering Republicans and the nation's cable giants who say the plan would kill jobs. Obama called on the Federal Communications Commission to more heavily regulate Internet providers and treat broadband much as it would any other public utility. He said the FCC should explicitly prohibit Internet providers like Verizon and AT&T from charging data hogs like Netflix extra to move their content more quickly. The announcement sent cable stocks tumbling. The FCC, an independent regulatory body led by political appointees, is nearing a decision on whether broadband providers should be allowed to cut deals with the content providers but is stumbling over the legal complexities.
GM ORDERED SWITCHES NEARLY 2 MONTHS BEFORE RECALL
DETROIT (AP) — Emails released in a court case show that General Motors Co. ordered a half-million replacement ignition switches nearly two months before telling the government that its small cars should be recalled because the switches were defective. The emails, released Monday by Texas personal injury attorney Robert Hilliard, once again raise questions about what GM knew about the defective switches and when, and how forthcoming the company was both in congressional testimony and in a GM-funded investigation into its conduct by former U.S. Attorney Anton Valukas. They also are fodder for federal prosecutors who are investigating whether GM misled government safety regulators in the ignition switch case.
AMID CURRENCY GYRATIONS, RUSSIA FLOATS RUBLE
MOSCOW (AP) — As an acrobat in one of Moscow's circuses, Yuri Friyuk is an expert at gyrating without falling on his face. Lately, he's worried about whether the rubles he's paid with can be as deft. Plagued by the Western sanctions imposed over the Ukraine crisis and by falling oil prices, Russia's economy is struggling and the ruble is taking a head-spinning drop, losing a third of its value since the beginning of the year and touching an all-time low last week. On Monday, the national central bank on Monday decided to freely float the currency and shield it more from speculators. The move, which aims to spare the central bank from burning billions in reserves on supporting the currency, highlights the extent of Russia's economic decline. The country appears to be sliding toward recession. Investors are pulling money out or seeking the safety of foreign currencies.
PIZZA HUT'S REVAMP: CURRY CRUSTS, BALSAMIC DRIZZLE
NEW YORK (AP) — Pizza Hut is letting customers play mad scientist, giving them the freedom to make pies with honey Sriracha sauce or add curry flavor to the crusts. The reworked menu is one of several major moves at old-standby restaurant chains, including Red Lobster and Olive Garden, as they try to adjust to changing tastes. Many customers, especially millennials, have turned their backs on chain restaurants and are demanding more variety, exotic flavours and higher-quality food. Pizza Hut's atypical flavours and new ingredients are part of a menu overhaul announced Monday set to hit stores Nov. 19. Executives are hoping the revamp — which includes an updated logo and more relaxed uniforms for workers — will be the trick that finally jumpstarts sales.
HONG KONG-SHANGHAI STOCK LINK GETS GREEN LIGHT
HONG KONG (AP) — China is opening its stock market wider to foreigners, approving a cross-border trading link Monday that will allow investors in Shanghai and Hong Kong to buy and sell shares on both exchanges. In a joint statement, the China Securities Regulatory Commission and Hong Kong's Securities and Futures Commission said trading via the long-awaited Shanghai-Hong Kong Stock Connect link would start on Nov. 17. Approval had been widely expected to come in October but was delayed as Hong Kong was roiled by pro-democracy protests that shut down some streets in the financial district. China's Shanghai Composite stock index rose 2.3% on news of the approval. Hong Kong's Hang Seng gained 0.8%. Foreign access to China's stock markets is closely managed, mainly through a quota program for institutions that represents a sliver of the overall market.
CENTRAL BANKERS SEEK RULE TO RAISE CAPITAL CUSHION
GENEVA (AP) — Thirty of the world's biggest banks would be required to hold vastly greater capital as a cushion for losses under new rules proposed Monday by a panel of central bankers, regulators and officials. The new rules put forward by the Basel, Switzerland-based Financial Stability Board were crafted in response to a call from leaders at the Group of 20 summit in Russia in 2013; they would not take effect until 2019 at the earliest. They are meant to prevent a repeat of the 2008 global financial crisis by creating a common international standard for the "total loss-absorbing capacity" of global systemic banks.
HUNDREDS OF KIDS HARMED BY DETERGENT 'PODS'
CHICAGO (AP) — Accidental poisonings from squishy laundry detergent packets sometimes mistaken for toys or candy landed more than 700 U.S. children in the hospital in just two years, researchers report. Coma and seizures were among the most serious complications. The cases stem from the more than 17,000 poison center calls about the products received in the past two years. The calls involved children younger than 6 and most weren't seriously harmed. But one child died last year and the potential risks highlight a need for even safer packaging, the researchers said. Some manufacturers already have revised packaging and labels in efforts to make the detergent packets or "pods" safer for children. The study found calls dipped slightly after some of those changes were made.
TARGET OFFERS EARLY ACCESS TO BLACK FRIDAY DEALS
MINNEAPOLIS (AP) — Target is planning to offer Black Friday deals before the Thanksgiving holiday, in its latest move to boost sluggish sales heading into the holiday shopping season. The retailer launched a one-day online sale Monday that will last until midnight Eastern time with deals that can be picked up at stores only. Target also is giving early access to some of the deals reserved for the holiday kickoff by holding a pre-sale on a handful of Black Friday discounts at stores and online on Nov. 26, the day before Thanksgiving. And on Thanksgiving morning, online customers will have access to discounts before the 6 p.m. store openings.