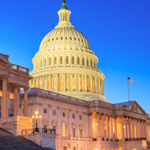 Real Estate Daily News Buzz is designed to give news snippets to readers that our (yet to be award winning) editors thought you could use to start your day. They come from various business perspectives, real estate, government, the Fed, local news, and the stock markets to save you time. Here you will find the headlines and what the news buzz for the day will be.
The Dow Jones industrial average gained 85.48 points, or 0.5%, to 15,961.70. The NASDAQ composite rose 13.23 points, or 0.3%, to 3,985.97. The S&P 500 added 7.56 points, or 0.4%, to 1,798.18. Oil rose 8 cents to close at $93.84 a barrel.
JPMORGAN CHASE REACHES $4.5 BILLION SETTLEMENT
JPMorgan Chase & Co. said Friday it has reached a $4.5 billion settlement with investors over mortgage-backed securities. The settlement covers 21 major institutional investors. The mortgage-backed securities were issued by JPMorgan and Bear Stearns between 2005 and 2008. New York-based JPMorgan acquired the failing investment bank Bear Stearns in March 2008. The deal is the latest in a series of legal settlements over JPMorgan's sales of mortgage-backed securities in the years preceding the financial crisis. As the housing market collapsed between 2006 and 2008, millions of homeowners defaulted on high-risk mortgages. That led to billions of dollars in losses for investors who bought securities created from bundles of mortgages. Those securities were sold by JPMorgan and other big Wall Street banks.
RETAILERS TAKE ON SILICON VALLEY
SAN FRANCISCO (AP) — Software engineers wearing jeans and flip flops test the latest smartphone apps. Walls and windows double as whiteboards where ideas are jotted down. And a mini basketball net is in the center of it all. At first glance, this workplace resembles any Silicon Valley startup. There's just one exception: Target's trademark red bulls-eye at the entrance. Target, Kohl's and home-shopping network QVC are among a half dozen retailers opening technology test labs in the San Francisco area to do things like improve their websites and create mobile shopping apps. They're setting up shop in modern spaces and competing for top Silicon Valley talent to replicate the creativity, culture and nimbleness of online startups.
ALTERED LANDSCAPE FOR SONY, MICROSOFT CONSOLES
NEW YORK (AP) — Remember a time before "Angry Birds," the iPad and the iPhone? No? When Sony and Microsoft last came out with new video game consoles — seven and eight years ago, respectively, the companies touted the machines' high-definition graphics, powerful processors and ability to play DVDs, and in Sony's case, Blu-ray discs. But a lot has changed since then. People are playing games on a broader array of devices than ever before, and they have more options to stream movies, TV shows and music. Connecting with friends online is the norm, not an obscure activity for young people. That's the world the Sony's PlayStation 4 and Microsoft's Xbox One enter. The PlayStation 4 goes on sale Friday and the Xbox One will be released next week. As Sony and Microsoft once again spar this holiday season over who has the brawnier machine and more enticing online features, hardcore gamers are all but certain to fall for the shiny, powerful new consoles. But what's less clear is how the gadgets will compete for the attention of people who now look to their tablets, smartphones and other devices for entertainment.
DEFYING VETO THREAT, HOUSE OKAYS HEALTH LAW CHANGE
WASHINGTON (AP) — Brushing aside a White House veto threat, the Republican-controlled House voted by a healthy bipartisan majority Friday to weaken a core component of  "Obamacare" and permit the sale of individual health coverage that falls short of requirements in the law. In all, 39 Democrats broke ranks and supported the legislation, a total that underscored the growing importance of the issue in the weeks since millions of cancellation notices went out to consumers covered by plans deemed inadequate under government rules. The final vote was 261-157 as lawmakers clashed over an issue likely to be at the heart of next year's midterm elections. The measure faces an uncertain fate in the Senate, where Democrats seeking re-election in 2014 are leading a move for generally similar legislation.
CHINA PROMISES MARKET OPENING IN REFORM PLAN
BEIJING (AP) — China's leaders pledged Friday to open state-dominated industries wider to private competition and ease limits on foreign investment in e-commerce and other businesses in a sweeping reform plan aimed at rejuvenating a slowing economy. The changes promised in a report issued following a closely watched Communist Party conference could be China's most significant economic overhaul in at least two decades. State media have compared the effort to market-style reforms in 1978 that launched China's economic boom. Chinese leaders are trying to replace a growth model based on exports and investment that has run out of steam after delivering three decades of rapid growth. Reform advocates say economic growth rates will plunge, undermining the ruling party's claim to power, if industries from energy to telecoms to banking that are controlled by state companies are not opened to competition.
US FACTORY PRODUCTION RISES 0.3% IN OCTOBER
WASHINGTON (AP) — U.S. factories increased production for a third straight month in October, as stronger output of primary metals and furniture offset declines in auto production. Manufacturing output rose 0.3 per cent last month, up from 0.1% in September, the Federal Reserve reported Friday. Factory output is the biggest component of industrial production, which also includes mining and utilities. Overall industrial production fell 0.1% after a 0.7% September gain. The mining sector, which includes oil and gas drilling, declined 1.6% after six months of gains. Utility output fell 1.1%.
US WHOLESALES BOOST STOCKPILE FOR 3RD MONTH
WASHINGTON (AP) — U.S. wholesalers increased their stockpiles in September for the third straight month, an indication that they expect more demand from businesses and consumers. Wholesale stockpiles rose a seasonally adjusted 0.4%, the Labor Department said Friday. That follows an increase of 0.8% in the previous month. August's increase was the highest in seven months. Sales at wholesale businesses rose 0.6% in September, up from 0.4% in August.
POST OFFICE REPORTS LOSS OF $5 BILLION FOR YEAR
WASHINGTON (AP) — The U.S. Postal Service said Friday it lost $5 billion over the past year, and postal officials again urged Congress to pass legislation to help the beleaguered agency solve its financial woes. In a positive sign, the loss was a fraction of the record $15.9 billion the Postal Service reported losing last year. But it was still the agency's seventh straight annual loss and came despite its first growth in revenue since 2008. Operating revenue rose 1.2% to $66 billion, thanks to growth in the post office's package delivery business and higher volume in standard mail. That was not enough to offset long-term losses in first class mail — the post office's most profitable service — where revenues declined by 2.4 per cent.

AT McDONALD'S, A PUSH FOR CUSTOMIZATION
NEW YORK (AP) — McDonald's is looking to give people a little more wiggle room to customize their orders, as they can at chains such as Chipotle, Five Guys and Subway. The world's biggest hamburger chain says it's testing a "build-your-own burger" concept in Laguna Niguel, Calif., that lets customers pick from a variety of toppings. Its new Dollar Menu and More also features five sandwiches with different sauces and toppings. McDonald's is equipping its kitchens with new "assembly tables" that can accommodate more ingredients. The tables will also help improve the speed of service, which has become an issue for McDonald's as it has expanded its menu.
Real Estate Daily News is sponsored by Stewart Title and Trust – The only title company named one of
"AMERICA'S MOST TRUSTWORTHY COMPANIES" in 2012 by Forbes®.
Contact Stewart Title & Trust of Tucson at (520) 327-7373 for your next closing.