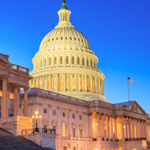 Real Estate Daily News Buzz is designed to give news snippets to readers that our (yet to be award winning) editors thought you could use to start your day. They come from various business perspectives, real estate, government, the Fed, local news, and the stock markets to save you time. Here you will find the headlines and what the news buzz for the day will be.
On Friday, the Dow Jones industrial average slipped 18.05 points, or 0.1%, to 17,634.74. The Standard & Poor's 500 index rose 0.49 points, or less than 0.1%, to 2,039.82. NASDAQ composite rose 8.40 points, or 0.2%, to 4,688.54.
Benchmark U.S. crude rose $1.61 to close at $75.82 a barrel on the New York Mercantile Exchange. Brent crude, a benchmark for international oils used by many U.S. refineries, rose $1.92 to close at $79.41 on the ICE Futures exchange in London. Wholesale gasoline rose 4.1 cents to close at $2.043 a gallon. Heating oil rose 5.4 cents to close at $2.416 a gallon. Natural gas rose 4.3 cents to close at $4.022 per 1,000 cubic feet.
LOW OIL PRICES PLEASE ENVIRONMENTALISTS
NEW YORK (AP) — Deep water drilling rigs are sitting idle. Fracking plans are being scaled back. Enormous new projects to squeeze oil out of the tar sands of Canada are being shelved. Maybe low oil prices aren't so bad for the environment after all. The global price of oil has plummeted 31 per cent in just five months, a steep and surprising drop after a four-year period of prices near or above $100 a barrel. Not long ago a drop of that magnitude would have hit the environmental community like a gut-punch. The lower the price of fossil fuels, the argument went, the less incentive there would be to develop and use cleaner alternatives like batteries or advanced biofuels.
EUROZONE'S PALTRY GROWTH RATE NUDGES UP
LONDON (AP) — The eurozone economy is failing to pick up any real momentum despite the good news that Greece has finally emerged from its crippling, six-year recession. The 18-country currency union posted a 0.2% increase in output in the third quarter of the year compared with the three-month period. That's not enough to make a serious dent in the near-record unemployment, and few economists think it's going to get much better any time soon and may require more help from the European Central Bank. The figure reported by the Eurostat statistics agency Friday was stronger than the 0.1% tick recorded in the second quarter, which most in the markets had expected to be repeated. It is also equivalent to an annualized rate of around 0.8%, way short of the U.S.'s 3.5%.
AT&T STOPS ADDING WEB TRACKING CODES ON CELL PHONES
WASHINGTON (AP) — AT&T Mobility, the second-largest U.S. cellular provider, said Friday it is no longer attaching hidden Internet tracking codes to data transmitted from its users' smartphones. The practice made it nearly impossible to shield its subscribers' identities online. The change by AT&T essentially removes a hidden string of letters and numbers that are passed along to websites that a consumer visits. It can be used to track subscribers across the Internet, a lucrative data-mining opportunity for advertisers that could still reveal users' identities based on their browsing habits. Verizon Wireless, the country's largest mobile firm, said Friday it still uses this type of tracking, known as "super cookies." Verizon spokeswoman Debra Lewis said business and government customers don't have the code inserted. There has been no evidence that Sprint and T-Mobile have used such codes.
US RETAIL SALES RISE AHEAD OF HOLIDAY SHOPPING
WASHINGTON (AP) — U.S. retail sales rose modestly in October, evidence that recent job gains and lower gas prices are lifting consumer spending as the holiday shopping season begins. The Commerce Department said Friday that retail sales rose 0.3% last month after falling by the same amount in September. Excluding gas stations, where falling prices lowered spending, sales rose a solid 0.5%. Employers have stepped up hiring, giving more Americans paychecks to spend and boosting consumer confidence. Stock prices have reached new highs, possibly encouraging more spending by wealthy households. Greater spending could spur more growth because consumer spending makes up about 70% of economic activity. Auto sales rose a solid 0.5%, after falling sharply in September. Americans also spent more at restaurants and at sporting goods and health care stores.
US BUSINESS INVENTORIES UP 0.3%
WASHINGTON (AP) — U.S. businesses added to their stockpiles at a faster rate in September, though sales remained weak. Business inventories increased 0.3% in September following a tiny 0.1% rise in August, the Commerce Department reported Friday. The August increase was the weakest showing in more than a year. Sales were flat in September after having fallen 0.5% in August. The weakness in sales may have made businesses more cautious about restocking their shelves until they see more evidence of rising demand. When companies add goods to their stockpiles, it typically reflects optimism about future demand. Reductions in inventory restocking can be a sign of uneasiness about future sales. A rise in inventories at a time of falling sales can be a sign of involuntary inventory building.
YELLEN MEETS WITH ACTIVISTS SEEKING FED REFORMS
WASHINGTON (AP) — A coalition of community groups and labor unions are "fed up" with the Federal Reserve. More than two dozen activists demonstrated outside the Fed and then met with Chair Janet Yellen on Friday as part of a new campaign seeking policy reforms and a commitment to keep interest rates low until good jobs are plentiful for all workers. Although the labour market has steadily strengthened this year, wages have remained stagnant. During the hour-long discussion with Yellen and three other Fed board members, coalition representatives discussed problems their communities were facing with high unemployment and weak wage growth. Ady Barkan, one of the organizers of "Fed Up: The National Campaign for a Strong Economy," said Yellen and the other Fed officials listened but made no commitments about future Fed policy.
VIRGIN AMERICAN SHARES JUMP IN PUBLIC-TRADING DEBUT
NEW YORK (AP) — Virgin America made a successful takeoff in its public trading debut Friday. The shares opened at $27, $4 higher than the price that the airline set, and ended up 30% at $30. The timing of the IPO by the Richard Branson-backed airline could hardly be better. Airlines stocks have soared as the carriers reap huge profits thanks to full planes, rising revenue and falling fuel prices. After years of losing money, Virgin America is now profitable. The airline priced the shares at $23, near the middle of its announced range of $21 to $24 each, and raised more than $300 million before expenses. The ticker symbol is "VA."