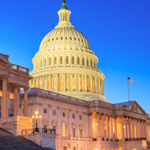 Real Estate Daily News Buzz is designed to give news snippets to readers that our (yet to be award winning) editors thought you could use to start your day. They come from various business perspectives, real estate, government, the Fed, local news, and the stock markets to save you time. Here you will find the headlines and what the news buzz for the day will be.
The Dow Jones industrial average lost 66.21 points, or 0.4%, to 15,900.82 on Wednesday. The Standard & Poor's 500 index lost 6.50 points, or 0.4%, to 1,781.37. The NASDAQ lost 10.28 points, or 0.3%, to 3,921.27. Benchmark U.S. crude for December delivery fell 1 cent to close at $93.33 a barrel on the New York Mercantile Exchange.
FEWER BUYERS FOR NEW HOMES vs EXISTING INVENTORY
IRVINE, CA-Surprisingly, fewer homebuyers than ever are purchasing new homes vs. existing inventory, according to consumer-research company iHave5Questions. The firm reports that new-home sales represent less than 7% of all homes sold this year, a figure significantly below historic levels of 16% to 17% for newly built. The firm also reports that 90% of people visiting new homes today are on a mission to buy, according to a study of 67,000 new-home shoppers surveyed in 150 cities across the nation. This makes the motivators behind their purchase decision all the more important to understand, and it means that now more than ever, homebuilders need to listen to what shoppers are saying, the firm says.
SAHARA GROUP SELLING PLAZA HOTEL IN NEW YORK
NEW YORK CITY-The Sahara Group, which only last November acquired a majority stake in the Plaza Hotel, is now trying to sell the iconic New York City hotel property, along with the Dream Downtown Hotel and the Grosvenor House in London. The Mumbai-based investment group has already received a $1.6-billion offer from a Mideast group, according to the New York Post. Sahara, led by billionaire Subrata Roy, acquired a 70% ownership interest in the Plaza from Elad for $600 million a year ago. The company is facing pressure from Indian securities regulators, who contend Sahara illegally sold $4.8 billion in bonds, and by the Bank of China, which holds nearly $1 billion in debt on the three Sahara properties.
HYDORGEN CARS COMING SOON TO A SHOWROOM NEAR YOU
DETROIT (AP) — Cars that run on hydrogen and exhaust only water vapor are emerging to challenge electric vehicles as the world's transportation of the future. At auto shows on two continents Wednesday, three automakers were unveiling hydrogen fuel cell vehicles to be delivered to the general public as early as spring of next year. Korea's Hyundai Motor Co. will be the first to the mass market in the U.S. with a hydrogen-powered Tucson small SUV for lease next spring. Details were to come later Wednesday at the Los Angeles Auto Show. Honda also revealed plans in Los Angeles for a car due out in 2015. Earlier, at the Tokyo Motor Show, Toyota promised a mass-produced fuel cell car by 2015 in Japan and 2016 in the U.S.
J.C. PENNEY'S Q3 LOSS WIDENS – SALES EVEN OUT
NEW YORK (AP) — Even though J.C. Penney's latest results show the beleaguered retailer is hardly out of the woods, investors still see reasons to cheer. The department store chain's shares rose 6 per cent on Wednesday after it reported its seventh straight quarter of big losses that together total more than $2.4 billion. So why are investors celebrating? The company began its big downward spiral during an ill-fated transformation strategy under former CEO Ron Johnson, who was fired in April after 17 months on the job. Now, experts say investors are encouraged that Mike Ullman, who took the top job after having led the retailer for seven years before, is beginning to stabilize the business.
MINUTES: FED COULD SLOW BOND BUYS IN COMING MONTHS
WASHINGTON (AP) — Members of the Federal Reserve agreed last month that they would likely start reducing their bond purchases in coming months if the job market improved further. They also weighed the possibility of slowing the purchases even without clear evidence of a strengthening job market. The Fed's bond purchases have been intended to keep long-term borrowing rates low to spur spending and growth. The minutes of the Oct. 29-30 meeting, released Wednesday, also show that members wrestled with how to assure investors that even after they cut back on the $85 billion a month in bond buys, the Fed still intends to keep its key short-term rate near record lows.
US EXISTING HOME SALES FALL 3.2% IN OCTOBER
WASHINGTON (AP) — Fewer Americans bought existing homes in October, as higher mortgage rates, the 16-day partial government shutdown and a limited supply of houses on the market reduced sales. The National Association of Realtors reported that home re-sales fell 3.2% last month from September to a seasonally adjusted annual pace of 5.12 million. That's down from a 5.29 million pace in September and the slowest since June. A healthy pace is around 5.5 million. Sales of single family homes declined 4.1%, while condominium sales rose 3.3%.
CHEAPER GAS - US CONSUMER PRICES DROPPED 0.1% OCTOBER WASHINGTON - Cheaper gasoline lowered overall U.S. consumer prices slightly in October. But outside the steep drop at the pump, inflation stayed mild. The consumer price index fell 0.1% last month, down from a 0.2% increase in September, the Labor Department said Wednesday. The October decline was due mainly to a 2.9% drop in gasoline costs, the largest since April. Over the past 12 months, overall prices have risen 1 per cent, well below the Federal Reserve's inflation target of 2%. PNC Bank chief economist Stuart Hoffman said the low inflation reading ensures that the Fed will continue its extraordinary measures to spur growth.
US BUSINESS STOCKPILES UP 0.6% IN SEPTEMBER
WASHINGTON - U.S. businesses increased their stockpiles in September by the largest amount in eight months while sales posted a modest gain. Business inventories rose 0.6% in September compared with August, the Commerce Department reported Wednesday. Sales rose 0.2%. A big jump in restocking helped drive faster economic growth from July through September. But there is concern that a pullback in inventory rebuilding will dampen growth in the current quarter. Rising stockpiles boost growth because they mean more factory production.
BALLOONING ANIMAL CONTROVERSIES MAR THE MACY PARADE
NEW YORK (AP) — Macy's Thanksgiving Day Parade is awash in animal-related protests over its floats, with controversies involving the unlikely pairing of rocker Joan Jett and Shamu the killer whale. Activists plan to line the route of next week's parade to protest a SeaWorld float over accusations in a new documentary that the theme parks treat whales badly. And ranchers succeeded in getting Jett pulled off the South Dakota tourism float after they questioned why the vegetarian and animal-rights ally was representing their beef-loving state. The float flaps threaten to shake Macy's traditional position of staying out of politics and soaring silently above the fray, like the massive balloons of Snoopy, Kermit the Frog and SpongeBob SquarePants.
STIMULUS FOR EU CENTRAL BANK BEING DISCUSSED
FRANKFURT, Germany (AP) — Alarmingly low inflation and weak growth have led officials at the European Central Bank (ECB) to consider what had once seemed unthinkable: A Federal Reserve-like program of large-scale bond purchases to jolt the region's economy. Even though the topic appears to be up for discussion, analysts say that the ECB may never take such a drastic step for both political and practical reasons. That's even though others, including the U.S. Federal Reserve, have used such purchases to try to stimulate their economies. But the mere fact that several top ECB officials are talking about asset purchases represents a bit of a shift. Executive board member Peter Praet mentioned the possibility of purchasing assets during an interview last week with the Wall Street Journal. And Vice-President Vitor Constancio did the same on Tuesday.
CITY OF TUCSON EXPANDS DOWNTOWN INCENTIVE DISTRICT
Tucson's Downtown Financial Incentive District (DFID), in which some new developments may qualify for reductions on building permit fees and construction sales taxes, has grown in size. The DFID's westward expansion moves its western edge from Meyer Avenue to a little past the Santa Cruz River. It now aligns with the Downtown Core Sub-district of the Infill Incentive District, a planning district that grants regulatory relief on requirements like parking, loading, setbacks and landscaping for qualifying projects.
STATE AMONG HIGHEST RATES OF UNINSURED CHILDREN
The number of children without health insurance dropped nationwide between 2009 and 2011, but not in Arizona, according to a new study by Georgetown University's Center for Children and Families. The report, released Tuesday, shows Arizona has one of the highest rates of uninsured children in the country. Nearly 210,000 children in Arizona do not have health insurance, which amounts to 13 percent of the state's children. Only Texas and Nevada had higher rates, the researchers found.
NEW RTA DIRECTOR FACES ONGOING FUNDING CHALLENGE
The new director of the Regional Transportation Authority (RTA) and the Pima Association of Governments (PAG) will pick up the ongoing budget challenges his predecessors faced. Farhad Moghimi started as director of both agencies Oct. 14, after 10 months as an interim director. The recession and federal government decisions mean some changes in funding for the remainder of the RTA plan will be required, he said. The RTA is tasked with overseeing a 20-year, $2-billion transportation plan for Pima County, funded by a half-cent Pima County sales tax.
Real Estate Daily News is sponsored by Stewart Title and Trust – The only title company named one of
"AMERICA'S MOST TRUSTWORTHY COMPANIES" in 2012 by Forbes®.
Contact Stewart Title & Trust of Tucson at (520) 327-7373 for your next closing.