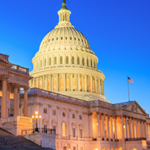 Real Estate Daily News Buzz is designed to give news snippets to readers that our (yet to be award winning) editors thought you could use to start your day. They come from various business perspectives, real estate, government, the Fed, local news, and the stock markets to save you time. Here you will find the headlines and what the news buzz for the day will be.
On Monday, the Dow Jones Industrial average fell 24.28 points, or 1.1%, to 17,366.24. The S&P 500 dropped 0.24 point, or 0.01%, to 2,017.81. The NASDAQ composite rose 8.17 points, or 0.2%, to 4,638.91.
Benchmark U.S. oil dropped $1.76 to close at $78.78 a barrel. Brent crude, the international benchmark, slipped $1.08 to $84.78. Wholesale gasoline fell 3 cents to $2.118 a gallon. Heating oil slipped 2.1 cents to $2.49 a gallon. Natural gas surged 17.3 cents to $4.046 per 1,000 cubic feet.
EPA SETTLEMENT WITH HYUNDAI AND KIA IN HISTORIC GREENHOUSE GAS CASE
Washington – The U.S. Environmental Protection Agency (EPA) and the U.S. Department of Justice today announced an historic settlement with the automakers Hyundai and Kia that will resolve alleged Clean Air Act violations based on their sale of close to 1.2 million vehicles that will emit approximately 4.75 million metric tons of greenhouse gases in excess of what the automakers certified to EPA. The automakers will pay a $100 million civil penalty, the largest in Clean Air Act history, to resolve violations concerning the testing and certification of vehicles sold in America and spend approximately $50 million on measures to prevent any future violations. Hyundai and Kia will also forfeit 4.75 million greenhouse gas emission credits that the companies previously claimed, which are estimated to be worth over $200 million. Automakers earn greenhouse gas emissions credits for building vehicles with lower emissions than required by law. These credits can be used to offset emissions from less fuel-efficient vehicle models or sold or traded to other automakers for the same purpose. The greenhouse gas emissions that the forfeited credits would have allowed are equal to the emissions from powering more than 433,000 homes for a year. The payment could serve as a precedent for other automakers who overstate mileage in violation of the Clean Air Act.
RCS CAPITAL COPORTATION TERMINATES AGREMENT TO ACQUIRE COLE CAPITAL®
NEW YORK — RCS Capital Corporation ("RCAP") (NYSE:RCAP), announced Monday that it has terminated the previously disclosed definitive agreement to acquire Cole Capital Partners, LLC and Cole Capital Advisors, Inc. (together, "Cole Capital") from American Realty Capital Properties, Inc. (NASDAQ:ARCP). In addition, concurrently with the termination of the definitive agreement to acquire Cole Capital, the previously disclosed interim sub-advisory agreements entered into on October 22, 2014 among RCAP and the five non-traded REITs sponsored and advised by Cole Capital were terminated, and the wholesaling agreements entered into on October 22, 2014 between Realty Capital Securities, LLC ("RCS"), a subsidiary of RCAP, and Cole Capital Corporation, a subsidiary of Cole Capital, whereby Cole Capital engaged RCS to act as its distribution agent for the three non-traded REITs for which it currently serves as dealer-manager, were terminated.
CHINESE FIRM, ONLY BIDDER, WINS $3.7B MEXICAN INTER-CITY RAIL LINE CONTRACT
MEXICO CITY – A consortium headed by China Railway Construction Corp. Ltd. has won the contract to build a high-speed inter-city rail line in central Mexico after submitting the only bid on the project. Another Chinese firm, CSR Corporation Limited, and the Mexican companies GIA, GHP, Prodemex and Teya are included in the consortium. Mexico's Communications and Transport Department announced the awarding of the contract Monday. The rail line will connect Mexico City with the north-central industrial hub of Queretaro, a distance of about 130 miles (210 kilometres). It will cost about $3.7 billion and is expected to shorten travel times from about 2 1/2 hours to less than one hour. The government has pledged to revive passenger rail service, which was largely abandoned in a 1990s privatization of the industry.
LOW OIL PRICES SEND CHILLS THROUGH OIL PATCH
WILLISTON, N.D. (AP) — Oil has averaged $96 a barrel over the past four years, fueling more drilling, more hiring, and bigger appetites in North Dakota, Texas, Oklahoma and elsewhere. Now oil has hit a rough patch, plunging to $79 from $107 in June on fears of a global glut. Many expect these lower prices will stick around for a while. Lower oil prices, while good for the broader U.S. economy, are a threat to what has been a surprising and dramatic surge in oil production in the U.S., and to drilling communities that have come to depend on oil money.
SKIP CHECK-IN; LATEST HOTEL ROOM KEY IS YOUR PHONE
NEW YORK (AP) — Hotels don't want guests to have to linger at the front desk — or even stop by at all. New programs are helping speed up the check-in process for busy travelers, or in at least one case, letting them go straight to their rooms by using their smartphone to unlock doors. The innovations are still being tweaked as hotels scramble to catch up to airlines. Fliers today use their phones to check in, select seats and as a boarding pass. Hotels envision a similar relationship, with guests ultimately ordering poolside drinks via an app.
SECURITY CONTRACTOR BREACH NOT DETECTED FOR MONTHS
WASHINGTON (AP) — A cyberattack similar to previous hacker intrusions from China penetrated computer networks for months at USIS, the government's leading security clearance contractor, before the company noticed, officials and others familiar with an FBI investigation and related official inquiries. The breach, first revealed by the company and government agencies in August, compromised the private records of at least 25,000 employees at the Homeland Security Department and cost the company hundreds of millions of dollars in lost government contracts. The government inquiries have prompted concerns about why computer detection alarms inside the company failed to quickly notice the hackers and whether federal agencies that hired the company should have monitored its practices more closely.
STOCK MARKET'S RECOVERY LED BY DRUGMAKERS
NEW YORK (AP) — Health care companies are leading the market's rebound from a sharp sell-off two weeks ago, helping push the Dow Jones industrial average and Standard & Poor's 500 index back to record levels. The industry, which is made up of a range of companies, from global drugmakers like Pfizer to insurers like UnitedHealth, has risen 11.2% since October 15, when the stock market's recent slump hit bottom. That is a bigger rise than the 8.4 per cent gain for the broader market. The sector's surge has been driven by its strong third-quarter earnings.
WORLD TRADE CENTER REOPENS FOR BUSINESS
NEW YORK (AP) — Thirteen years after the 9-11 terrorist attack, the resurrected World Trade Center has opened for business — marking an emotional milestone for both New Yorkers and the nation. Some staffers of publishing giant Conde Nast began working at 1 World Trade Center on Monday. The 104-story, $3.9 billion skyscraper dominates the Manhattan skyline. The publishing giant becomes the first commercial tenant in America's tallest building. It's the centerpiece of the 16-acre site where the decimated twin towers once stood and where more than 2,700 people died on Sept. 11, 2001, buried under smoking mounds of fiery debris.
RED LOBSTER GOES BACK INTO ITS SHELL
NEW YORK (AP) — Red Lobster is revamping its menu to remove dishes including Spicy Tortilla Soup and a Wood-Grilled Pork Chop, while tacking on more dishes featuring lobster. The non-seafood dishes had been added by the chain's previous owner, Darden Restaurants Inc., in hopes of attracting people who don't like seafood as sales declined. But the new management thinks that was a mistake. The revamped menu is 85 per cent seafood, up from 75%.
STRYKER TO PAY $1.43B TO SETTLE HIP IMPLANT CASES
KALAMAZOO, Mich. (AP) — Medical implant maker Stryker will pay at least $1.43 billion to settle thousands of lawsuits from patients who had to have surgery to remove problematic hip implants. The settlement agreement, brokered by a New Jersey Superior Court judge, resolves state and federal lawsuits against the maker of orthopedics. Stryker said Monday the $1.43 billion figure represents the "low end of the range of probable loss to resolve these matters." The lawsuits stem from two hip implants that Stryker recalled due to corrosion and other problems in 2012. One year ago Johnson & Johnson paid $2.5 billion to settle 8,000 lawsuits from patients who had to have the company's metal ball-and-socket hip implant removed or replaced.