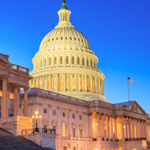 Real Estate Daily News Buzz is designed to give news snippets to readers that our (yet to be award winning) editors thought you could use to start your day. They come from various business perspectives, real estate, government, the Fed, local news, and the stock markets to save you time. Here you will find the headlines and what the news buzz for the day will be.
On Thursday, the Dow Jones Industrial average rose 69.94 points, or 0.4%, to 17,554.47. The S&P 500 index gained 7.64 points, or 0.4%, to close at 2,031.21. The NASDAQ composite added 17.75 points, also 0.4%, to 4,638.47.
Benchmark U.S. crude fell 77 cents to close at $77.91 a barrel on the New York Mercantile Exchange. Brent crude, a benchmark for international oils used by many U.S. refineries, fell 9 cents to close at $82.86 on the ICE Futures exchange in London. Wholesale gasoline rose 4.3 cents to close at $2.130 a gallon. Heating oil rose 2 cents to close at $2.459 a gallon. Natural gas rose 21 cents to close at $4.404 per 1,000 cubic feet.
APPLICATIONS FOR US JOBLESS AID FALL TO 278,000
WASHINGTON (AP) — Fewer people applied for U.S. unemployment benefits last week, adding to signs that the job market should continue to improve. The Labor Department said Thursday that weekly applications fell 10,000 to a seasonally adjusted 278,000. The four-week average, a less volatile measure, declined 2,250 to 279,000, the lowest level in more than 14 years. Applications are a proxy for layoffs and have retreated 18.5% in the past year. This suggests rising economic confidence among businesses, leading them to keep their workers and potentially look to hire more employees. The decline in applications has overlapped with stronger hiring this year.
ARE THE 89% OF MILLENNIALS WHO SHOP AT MALLS FOR THE HOLIDAYS CALLED MALLENNIALS?
Simon isn't worried about losing shopper traffic to the Internet this holiday season, especially among the millennial age group. According to the landlord's 2014 Holiday Shopping Behavior Survey of 1,048 holiday shoppers aged 18 and older, millennial consumers plan to do their holiday shopping at malls this year. Eighty-nine percent of survey respondents between the ages of 18 and 33 who intend to buy one or more gifts say that they intend to shop at a mall this holiday season.  (In total, 83 percent of respondents across all ages said they plan to shop at the mall during the holidays.) "As today's technology-savvy millennials clearly know, there's just no substitute for the inspiration and sense of discovery that malls provide," said Mikael Thygesen, Chief Marketing Officer for Simon, in a press release.  "The wide variety of shopping options is a major mall attraction as they search for that perfect gift for family members, friends and co-workers."
ONLINE SALES TAX BILL GETTING NEW LIFE
Advocates for giving states more freedom to collect sales taxes on online purchases are launching a last-minute lobbying flurry, believing the looming post-election session of Congress will be their best shot to get a bill signed into law. The bill, known as the Marketplace Fairness Act, has a history of bipartisan Senate support, and its backers have long believed that it is just a matter of time before it gets across the finish line. Now, proponents of the bill have a few reasons to believe that time has come, as Congress prepares for the sort of lame-duck session that is known for deal-making. For starters, supporters on Capitol Hill have vowed not to pass an extension of a separate, non-controversial law barring taxes on Internet access unless it's paired with an online sales tax measure.
BEEF PRICES HIT FAST-FOOD CHAINS
NEW YORK (AP) — Rising beef prices might not mean the cost of a Whopper is going to skyrocket, but it could mean you'll be encouraged to order a chicken sandwich instead. Beef prices have climbed in part because of rising demand overseas and droughts in recent years that have caused livestock producers to shrink their cattle herds. The average, year-to-date price for 81% lean ground beef is $2.18 per pound, said Kevin Good, an analyst at CattleFax, a Colorado-based tracker of the beef industry. That's up 24% from a year ago. The soaring prices have hurt fast-food restaurants that feature beef as the centerpiece of their menus: Burger King, Wendy's and McDonald's — the nation's three biggest burger chains — all say they're dealing with higher beef costs.
GLEAM IS GONE AS GOLD PRICES SINK TO 4-YEAR LOW
NEW YORK (AP) — Nothing is going gold's way. Inflation remains tame, the dollar looks strong and Americans are increasingly confident. Even fears that the Federal Reserve would set off another financial crisis have faded as the central bank ends its effort to pump money into the economy. In short, all of the reasons for buying gold over recent years have disappeared, helping to drive prices for the metal to a four-year low. Gold dropped $22 to settle at $1,145.70 an ounce on Wednesday, the lowest finish for the precious metal since April 2010. U.S. stocks, meanwhile, hover near all-time highs.
HOME DEPOT: HACKERS ALSO STOLE 53 MILLION EMAIL ADDRESSES
NEW YORK (AP) — Home Depot said Thursday that hackers accessed its system with a vendor's username and password. The Atlanta-based home repair retailer in September disclosed a massive data breach that involved 56 million debit and credit cards between April and September. On Thursday Home Depot said the hackers also stole 53 million customer email addresses. The company said the file containing the email addresses did not contain passwords or other sensitive personal information. The company said customers should be on guard against phishing scams that might trick them into sharing personal information. It is notifying affected customers in the U.S. and Canada and Home Depot is one of several retailers that have reported large hacks over the past year.
INVESTORS FIND BETTER BALANCE IN THEIR 401(k)s
NEW YORK (AP) — Fewer investors are going all-in with their retirement savings. Less than 10 per cent of 401(k) accounts administered by Fidelity Investments were invested entirely in stocks last quarter. It's the latest step in a yearslong march toward more balanced nest eggs. Fidelity keeps records for 13.1 million 401(k) participants, and its figures reach back to 2001, when the dot-com bubble was deflating and 33% of 401(k) plans were entirely in stocks. The percentage has dropped every year since then. Putting all your retirement savings into stocks can be tempting. Stocks have the potential for much bigger returns than bonds or cash, particularly when bonds and money-market funds are offering such low interest rates. Last year, the Standard & Poor's 500 index returned 32.4%, catnip for aggressive investors looking to maximize their savings.
NOVICE CRAFTER? THERE'S A PROJECT FOR THAT!
NEW YORK (AP) — Inspired by that colorful homemade gingerbread on Instagram or the hand-painted coasters on Pinterest, but worried about your skills? Don't fret. Craft stores and websites are targeting novice crafters this holiday season and beyond with how-to online videos and projects that don't take hours to make. Part of the push is an attempt to cater to millennials, those who were born between the early 1980s and the late 1990s. Many in this generation feel inspired by what they see online but don't have the time, skills or money for complicated projects. Take Michaels, the nation's largest arts and crafts chain. It's changed its online video strategy to better appeal to beginners and is offering tips to make holiday decorating easy.
DESPITE LOSSES, GMO LABLE BACKERS AREN'T QUITTING
PORTLAND, Ore. (AP) — In the end, not even Oregon's backyard chicken owners and vegan foodies had enough money and clout to persuade voters to pass a ballot measure that would have required labeling of genetically modified foods. Oregon is the fourth state in the West that has failed to pass a GMO labeling measure. A similar proposal also flopped Tuesday in Colorado, which joined Washington state and California as other states that have said no. It would seem that if a label mandate could pass anywhere, it would have passed in a left-leaning state like Oregon, whose biggest city is a hub for hipsters, funky boutiques and farm-to-table dining. But are opponents of GMOs ready to give up? Nope. They say they're making headway against biotechnology companies like Monsanto Co. and are ready to continue the fight in legislatures, on ballots, and at the federal level.
ALL SOULS PROCESSION THIS WEEKEND
TUCSON - One of Tucson's signature events happens Sunday, as the 25th annual All Souls Procession makes its way through Downtown Tucson. Thousands of people are expected in costumes and skeleton face paint to honor the dead. The procession will follow a two-mile route from Sixth Street and Sixth Avenue to the finale at Mercado San Agustin. Even though the big event starts at approximately 6:30 p.m. Sunday (gathering begins at 4 p.m.), activities begin Saturday with the Procession of Little Angels, 3 p.m. - dusk, at Armory Park, 221 S. 6th Ave. Organized by Many Mouths One Stomach, a nonprofit arts collective, the free event draws participants from across the country and the world. Parking is available at four garages downtown, or you can take the Sun Link Tucson Streetcar to the downtown area from the University of Arizona, 4th Avenue, or Mercado San Agustin, just west of downtown. For this Sunday only, the streetcar will run until 11 p.m. See link below for traffic restrictions. All Souls Procession: https://bit.ly/1ElP7vG; > Traffic restrictions: https://1.usa.gov/1GtXqHT
TUCSON MAYOR AND COUNCIL REVISE GENERAL OBLIGATION DEBT POLICY
TUCSON - The Mayor and Tucson City Council voted to raise the self-imposed limit on General Obligation Bonds the City can issue. Current policy limits the combined primary and secondary property tax rate to a maximum of $1.50 per $100 of assessed value. The Council voted to increase the limit to the $1.75 per $100 maximum listed in the City Charter. The $1.75 figure is still well below the State of Arizona's imposed limit. While this change gives the City the capacity to issue approximately $70 million in additional bonds, those bonds cannot be issued without first being approved by voters. Mayor and Council agenda materials: https://1.usa.gov/1uBx4QV
AED CHALLENGE WINNER ANNOUNCED
TUCSON - University EMS received $5,000 yesterday for winning the HeartMap Challenge AED Scavenger Hunt. The team found the highest number of automated external defibrillators (AEDs) in Pima County. The goal of the AED scavenger hunt, which ran Sept. 3- 30, was to raise awareness about AEDs and to build a comprehensive database of the devices' locations. More than 1,300 AEDs were found in the Pima County by 170 participants. AEDs are electronic, briefcase size devices designed to allow bystanders to help someone who has collapsed during a cardiac arrest prior to the arrival of emergency medical services. Read the news release: https://1.usa.gov/1uB5kMv
ARIZONA DRE CEASE & DESIST ORDERS
On October 30, 2014, the Department of Real Estate issued a Cease and Desist order directing Bette Lockhart (Unlicensed Individual) and WEC Investments, LLC dba Rentals Unlimited (Unlicensed Entity) to immediately cease and desist from engaging in any real estate activity, as defined by A.R.S. §32-2101 et seq., in any capacity whatsoever, directly or indirectly within the State of Arizona, without first complying with all applicable laws and rules. The order can be viewed through the Department's website Click Here
On November 4, 2014, the Department of Real Estate issued a Cease and Desist order directing Mare Smith (Unlicensed Individual) to immediately cease and desist from engaging in any real estate activity, as defined by A.R.S. §32-2101 et seq., in any capacity whatsoever, directly or indirectly within the State of Arizona, without first complying with all applicable laws and rules. The order can be viewed through the Department's website Click Here