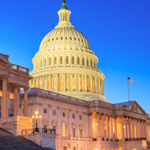 Business Matters is designed to give news snippets to readers that our (yet to be award winning) editors thought you could use to start your day. They come from various business perspectives, real estate, government, the Fed, local news, and stock market to save you time. You might find anything here for a quick read and tidbit of knowledge. We also call it the reading candy store.
The Dow Jones industrial average jumped 323.09 points to end at 15,126.07. The Standard & Poor's 500 index rose 36.16 points to close at 1,692.56. The NASDAQ composite rose 82.97 points to 3,760.75.
TUCSON CITY COUNCIL DISCUSS FUTURE OF THE RONSTADT CENTER
At a meeting last month, Tucson Mayor and Council voted 5-2 to reach out to developers for proposals on potential mixed-use developments in conjunction with continued transit use. This outreach would not commence until early next year after Sun Tran completes a new study on how to best improve Tucson's bus system, and the Federal Transit Administration releases new rules about redevelopment opportunities. Councilman Steve Kozachik voted against the plan because he wants to see the process move along more quickly, while Councilman Paul Cunningham opposed the proposal because he believes that council members will put so many restrictions on any proposal that no developer will be interested in working with the city.
DOWNTOWN TUCSON EVENTS THIS WEEKEND, TRAFFIC RESTRICTIONS IN PLACE
The flow of vehicle traffic downtown this weekend will be restricted to accommodate four public events: Tucson Meet Yourself, Tucson Gay Freedom Day Parade, 2nd Saturdays, and the Tucson Aids Walk. Tucson Meet Yourself is Friday and Saturday from 11 a.m. to 10 p.m., and Sunday from 11 a.m. to 6 p.m. Tucson Gay Freedom Day Parade is at 6 p.m. on Friday. 2nd Saturdays is at 4 p.m. on Saturday until 3 a.m. Sunday along Congress Street, from Fourth Avenue to Church Avenue. From Thursday at 6 p.m. until Sunday at midnight, Church Avenue from Alameda Street to Congress Street will be closed to all vehicular traffic to accommodate exhibits and heavy pedestrian traffic attending the Tucson Meet Yourself event. Stone Avenue will be closed Friday between Ochoa and Alameda Streets for the parade. Scott Avenue between Broadway and Congress Street will be closed for the 2nd Saturdays activities.
SAFEWAY EXITING CHICAGO MARKET
PLEASANTON, Calif. – Safeway said Thursday its third-quarter net income fell 58 per cent, hurt by a software impairment charge, higher theft and lower property gains. Results beat expectations however and shares rose 6 per cent in aftermarket trading. The grocery chain, which operates 1,406 stores in the U.S., also says it's exiting the Chicago market by early 2014 to focus on more profitable business. It operates 72 Dominick's stores in Chicago that have been losing money. The move comes after Safeway said in June it would sell its Canadian stores. Safeway and other traditional supermarket chains have been working to focus operations and keep costs low to fight off competition from big-box discounters such as Target and Wal-Mart Stores, as well as drug stores and dollar stores that have been expanding their grocery sections.
GRAND CANYON MAY BE OPEN SOON
The Department of Interior said Thursday morning that it will consider agreements with governors interested in reopening national parks that were forced closed after partial government shutdown. "Responding to the economic impacts that the park closures are having on many communities and local businesses, Secretary Jewell will consider agreements with Governors who indicate an interest and ability to fully fund National Park Service personnel to re-open national parks in their states," said Interior Spokesman Blake Androff in a statement. "The Interior Department will begin conversations about how to proceed as expeditiously as current limited resources allow. We continue to call on Congress to act swiftly to enact appropriations for the entire government so that we can re-open all 401 national parks for the American people," the statement said.
UNEMPLOYMENT APPLICATIONS JUMPED BY 66,000 LAST WEEK
WASHINGTON – The number of people applying for U.S. unemployment benefits jumped by 66,000 last week to a seasonally adjusted 374,000. But the spike was largely because California processed a huge backlog of claims and the partial government shutdown prompted some contractors to cut jobs. The Labor Department said Thursday that the less volatile four-week average rose 20,000 to 325,000. The sharp increase in both the weekly figures and the four-week average comes after applications hovered near a 6-year low the previous week. A government spokesman said that about half the weekly increase occurred in California, where officials processed applications that were delayed several weeks by a computer upgrade. One-quarter of the increase reflected applications from employees at government contractors.
LOCKHEED MARTIN ADJUST FURLOUGHS
Federal workers temporarily laid off by the shutdown may also file for benefits. But their numbers are reported separately and published a week later than the other applications.
Lockheed Martin said Monday that it is furloughing about 2,400 employees. That's lower than the 3,000 employees the company initially said it would furlough. Falling applications are typically followed by more hiring. But there aren't any signs that that has happened yet. Instead, job gains have slowed in recent months. It's not clear if hiring trends changed last month. The government was unable to issue the September employment report because of the shutdown. However, last week payroll provider ADP said businesses added just 166,000 jobs in September, evidence that hiring remains sluggish. The ADP figures usually diverge from the government's more comprehensive employment report. Analysts forecast that the economy was growing slowly before the shutdown. They predict economic growth at a 1.5 per cent to 2 per cent annual rate from July through September. That's generally not fast enough to spur much hiring. Many economists had forecast that growth would pick up to an annual rate of 2.5 per cent to 3 per cent from October through December. But the shutdown will likely shave about 0.15 percentage point from that figure for each week it lasts.
RETAILER REPORT MODEST SEPT. SALES GAINS
NEW YORK - Several retailers reported modest sales gains for September as shoppers who were worried about a partial government shutdown and the overall economy pulled back their spending from the prior month. The results increase concerns about how shoppers will spend for the crucial holiday season, the largest shopping selling period for retailers. Revenue at stores opened at least a year — a measure of a retailer's health— rose 2.7 percent in September, according to a preliminary tally of 9 retailers by the International Council of Shopping Centers. That was a slower pace than the 3.5 per cent increase posted in August.