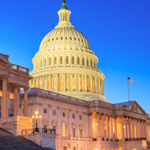 Business Matters is designed to give news snippets to readers that our (yet to be award winning) editors thought you could use to start your day. They come from various business perspectives, real estate, government, the Fed, local news, and stock market to save you time. You might find anything here for a quick read and tidbit of knowledge. We also call it the reading candy store.
The Dow Jones industrial average added 64.15 points, or 0.4%, to close at 15,301.26. The Standard & Poor's 500 index rose 6.94 points, or 0.4%, to 1,710.14. The NASDAQ composite rose 23.40 points, or 0.6%, to 3,815.27. Benchmark crude for November delivery rose 39 cents to close at $102.41 a barrel in New York.
US DEFAULT NEARS, INVESTORS SHRUG
NEW YORK - Warren Buffett likens it to a nuclear attack. Economists warn that government spending on programs like Social Security would plunge. The Treasury says the economy would slide into a recession worse than the last. Yet you wouldn't know that a U.S. debt default could amount to a nightmare from the way many companies and investors are preparing for it: They aren't. The assumption seems to be that in the end, Washington will find a way to avert a default. Brian Doe, a wealth adviser at Gratus Capital Management in Atlanta, has 35 clients who've entrusted him with $50 million for safekeeping. He isn't losing sleep over a potential default. Neither are his clients, apparently. Not one has called him about the issue, he said.
PIMA COUNTY ADMINISTRATOR: PHOTO RADAR NOT SO EFFECTIVE AFTER ALL
A study of the effectiveness of the 11 speed cameras installed on county roads states they have had mixed results in terms of safety. County Administrator Chuck Huckelberry said the accident rate for the entire Pima County road system has declined by 19 percent since the inception of speed-photo enforcement, but only by 13 percent in the areas where the cameras are in place. He said drivers have become aware of the cameras and have largely adjusted their driving behavior for the immediate area, but not for the length of their commute. The use of fixed, stand-alone cameras generally has not been as effective as hoped in reducing speeds and crashes because drivers tend to rapidly decrease their speed before reaching the camera and then speed up quickly after passing the camera, Huckelberry wrote in a memo to the county Board of Supervisors. The five-year contract has generated more than 100,000 tickets, but the number peaked in 2010 as drivers learned to slow down in the busy traffic corridors. The county gets about $47 per ticket issued by the photo enforcement system.
#1 RETAILER CHALLENGING MERGER BETWEEN #2 & #3
The merger of Office Depot and OfficeMax could hinge on the companies' ability to show the FTC that their combination favors consumers. The office-supply retailers, which hope to complete their $1.2 billion merger by year-end, confirmed Friday they both have completed answers to a second set of questions from the FTC about the pending merger. But a move to boost holiday sales last week by No. 1 competitor Staples could present new challenges for Office Depot and OfficeMax, the No. 2 and 3 retailers, with both the FTC and holiday sales. Staples announced Thursday it would match prices of Amazon, its top online competitor, beginning Nov. 3 both in stores and online. Many of the FTC's questions to Office Depot have concerned pricing. Office Depot and OfficeMax argue their merger will help them better compete with Staples, Amazon and discount retailers Costco, Wal-Mart, Sam's Club and Target. But if Office Depot doesn't respond to Staples' holiday offer, it could lose sales to its competitors. Meanwhile, Office Depot is facing other challenges to complete its merger by year-end. The combined companies have yet to name a CEO, although the boards had set a September goal.
J.C. PENNEY STILL TO FACE HOLIDAY DISCOUNT COMPETITION
Now that J.C. Penney Co. (NYSE:JCP) Chief Executive Officer Mike Ullman has slowed the sales decline and amassed enough cash to fund two years of operations, he faces his biggest challenge since returning as CEO: a holiday season marked by price wars and penny-pinching consumers. Analysts predict that U.S. retailers will discount heavily as they compete for shoppers concerned by joblessness and budget battles in Washington. While J.C. Penney has shored up its operations and finances, Macy's Inc. (M) and Kohl's Corp. (KSS) can better afford to cut prices to drive traffic. If Ullman is forced to join the price war, he risks hurting profitability and burning cash at a faster than projected rate. At the same time, Americans are buying less apparel, which makes up more than half of J.C. Penney's sales, as they shift their dollars into such consumer durables as cars and appliances. If that trend persists, retailers will really pour on the discounts, making Ullman's task even more challenging.
3 US ECONOMISTS WIN NOBEL ON ASSET PRICES
Ordinary investors don't stand much chance of beating the market. It moves way too fast and efficiently. Or it behaves in ways that make no sense at all. Three Americans won the Nobel prize in economics Monday for their sometimes-contradictory insights into the complexities of investing. Eugene Fama and Lars Peter Hansen of the University of Chicago and Robert Shiller of Yale University were honored for shedding light on the forces that move stock, bond and home prices — findings that have transformed how people invest.
TINY SOCIAL SECURITY HIKE SQUEEZES SENIORS, VETS
WASHINGTON - Another year, another small raise for millions of people who rely on Social Security, veterans' benefits and federal pensions. Preliminary figures suggest next year's benefit increase will be roughly 1.5%, according to an analysis by The Associated Press. The increase will be small because consumer prices, as measured by the government, haven't gone up much in the past year. For the second year in a row, it would be one of the lowest raises since automatic adjustments were adopted in 1975.
BROKERS SIMPLIFY, CONFUSION ON HEALTH EXCHANGE SHOPPING
This month's glitch-filled rollout of the health insurance marketplaces created by federal law is a business opportunity for insurance brokers and agents, but regulators warn that it also opened the door for those who would seek to line their pockets by misleading consumers. New Hampshire's insurance commissioner sent a cease-and-desist letter last week to an Arizona company he accused of building a website to mislead health care shoppers into thinking it was the official marketplace. The site was taken down Friday. Regulators in Washington state and Pennsylvania also have told agents to change websites that seemed likely to convince consumers they were connecting to government-run sites. Connecticut's insurance department warned agents and brokers this summer that it will take action against agents who mislead consumers or design sites to replicate the state-run exchange.
FORD & UNIVERSITY OF MICHIGAN OPEN NEW BATTERY LAB
Ann Arbour, Mich. – The Ford Motor Company and the University of Michigan are opening a new battery research and manufacturing lab that they hope will speed the development of batteries for electric and hybrid cars. The center, on the university's campus in Ann Arbor, will bring together battery makers, car companies and researchers who will test new batteries for prototype vehicles. Ted Miller, who manages battery research at Ford, said the lab will be unique in the U.S. He said that labs currently testing new battery chemistries can't produce them in the amounts or formats needed for automotive research. And battery companies aren't always sure that what they're developing could be useful to the automotive industry.
MICROSOFT'S PHONE UPDATE TO FEATURE DRIVING MODE
NEW YORK - Microsoft is updating its Windows software for cellphones to accommodate larger devices and make it easier for motorists to reduce distractions while driving. It's the third update to Windows Phone 8 software since the system's release a year ago. Devices with this update will start appearing in the coming weeks, and older phones will be eligible for a free upgrade, too. Something that may appeal to motorists: a new Driving Mode will automatically silence incoming calls and texts so that you can focus on the road. You also can configure the feature to automatically send out a reply to say that you're driving.
MACY'S OPEN ON THANKSGIVING FOR FIRST TIME EVER
NEW YORK - Macy's Inc. says it will open most of its stores for the first time on Thanksgiving, breaking a long-standing tradition for the venerable retailer. In a release issued late Monday, the Cincinnati-based chain said it will open its doors at 8 p.m. on that day and will remain open for 24 hours straight until the close of business on Friday, which is usually about 10 p.m. Last year, the chain opened its doors at midnight right after the holiday. The department store chain cited increasing demand from shoppers for the earlier opening.The move comes as Macy's faces growing pressure from rival stores and online merchants who are pushing deals on the holiday. Over the years, stores have been expanding their hours on the day after Thanksgiving to get ahead of the competition, but the kickoff is increasingly happening right after shoppers finish their turkey feast.