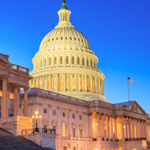 Real Estate Daily News Buzz is designed to give news snippets to readers that our (yet to be award winning) editors thought you could use to start your day. They come from various business perspectives, real estate, government, the Fed, local news, and the stock markets to save you time. Here you will find the headlines and what the news buzz for the day will be.
On Wednesday, the Dow Jones industrial average lost 173.45 points, or 1.1%, to 16,141.74. The Standard & Poor's 500 index fell 15.21 points, or 0.8%, to 1,862.49. The NASDAQ composite fell 11.85 points, or 0.3%, to 4,215.32.
Benchmark U.S. crude fell 6 cents to close at $81.78 a barrel on the New York Mercantile Exchange. Brent crude, a benchmark for international oils used by many U.S. refineries, fell 99 cents to close at $83.78 on the ICE Futures exchange in London. Wholesale gasoline fell 3.1 cents to close at $2.149 a gallon. Heating oil fell 1.3 cents to close at $2.459 a gallon. Natural gas fell 1.6 cents to close at $3.800 per 1,000 cubic feet.
FED SURVEY FINDS MODERATE GROWTH NATIONWIDE
WASHINGTON (AP) — The U.S. economy was strengthening in most regions of the country in September to early October, helped by gains in consumer spending, manufacturing and commercial construction, according to the Federal Reserve's latest survey of business conditions. The Fed report released Wednesday said six of its 12 regions — Cleveland, Chicago, St. Louis, Minneapolis, Dallas and San Francisco — reported "moderate" growth. Five others described growth as "modest," and one — Boston — described activity as mixed. The report depicted an economy moving ahead steadily but not at a pace that would prompt the Fed to accelerate its timetable for raising interest rates. The survey, known as the Beige Book, is based on anecdotal reports from businesses and will be considered with other data when Fed policymakers meet Oct. 28-29.
SUCCESS IN 'BRICK & MORTAR' DUE TO E-COMMERCE
Shopping centers are performing well even as they undergo a profound evolution, according to a report by ICSC Research. "The shopping center industry is currently vibrant and healthy," writes Michael P. Kercheval, ICSC's president and CEO, in the introduction to Shopping Centers: America's First and Foremost Marketplace. "We believe [the industry] is poised for unprecedented success going forward — not in spite of e-commerce, but because of it." The 18-page report, available at www.ICSC.org, blends statistical data with big-picture analysis by a host of observers. And the big picture is quite encouraging, they note. With new supply in America's developed markets growing at its slowest pace in some 40 years in 2013, the relative lack of shopping center construction is restoring the supply-demand balance and helping to shore up occupancy rates. New tenants are likely to lease even more space in the U.S. over the next two years as retailers open an estimated 77,000 stores — a five-year high. Other positive trends include rising demand driven by population growth; the opportunity to tailor tenant mix to meet the needs of increasingly important demographic groups such as Hispanics and Millennials; growing interest in brick-and-mortar space among formerly online-only retailers such as Athleta, Bonobos, Boston Proper and Warby Parker; and the successful efforts of landlords to broaden the appeal of their shopping centers, in part by means of a creative tenant mix. Given the ubiquitous story line that e-commerce is killing brick-and-mortar retail, the assertion that online sales could actually help the industry might seem counterintuitive. (ICSC-Marketplace report)
COSTCO TO LAUNCH ONLINE CHINA STORE WITH ALIBABA
Costco's online store launch will extend its offering to consumers in mainland China for the first time. Initially, Costco's online store will provide a range of products including food and healthcare goods, as well as Costco's private-label Kirkland Signature CPG products. The company has reported declining same-store sales for the past three years. Through Costco's analysis of Chinese consumers and Alibaba's Big Data analytics, Costco will select the most suitable products and brands for its consumers in China. Costco will continue to introduce new products and brands to Chinese consumers while using www.Tmall.com's bonded warehouse model to reduce logistics costs and shorten delivery time.  "Costco sees tremendous growth opportunities in China, especially in light of Chinese consumers' increasing appetite for imported products," said Jim Murphy, executive VP of Costco. "We have chosen a great partner, Alibaba, for the official launch of Costco's Flagship Store. Our Tmall global flagship store will give Chinese online shoppers a channel to purchase directly from Costco."
NFIB: SMALL BUSINESSES STILL 'STUCK IN A RUT'
The September Small Business Optimism Index fell 0.8 points to 95.3 as small business owners continued to be cautious about growth prospects for the global economy. Only a net 5% of owners said they expect real sales volumes to increase. Plans to increase capital spending took the biggest hit in the monthly index, conducted by the National Federation of Independent Business, falling 5% to a net 22% of reporting companies. Manufacturers make up about 15% of the respondents in the survey. The fact that capital spending plans have fallen back to their previous low in 2014 "shows that small businesses remain uncertain about the global outlook," said Thomas Feltmate, an economist at TD Economics. He said that concern was reinforced by a slight dip in the "expect real sales higher" component of the index. NFIB reported the net percent of owners planning to increase employment fell 1 percentage point to a seasonally adjusted 9%, which followed a 3 point drop in August. Small business owners' unease about the economy was evident in their reduction in inventories. A net minus 7% of owners reported growth in inventories. In its survey report, NFIB also noted the weak demand by small businesses for credit, despite low interest rates.
CONTINUING ECONOMIC GLOOM RATTLING GERMANY
On Oct. 14 the government of Germany slashed its growth forecasts for this year and 2015 citing geopolitical crises and slower-than-expected global expansion, according to Agence France-Presse. Economy Minister Sigmar Gabriel said his country was now predicting a growth of only 1.2% for this year and 1.3% for 2015. That is significantly lower than previous forecasts of 1.8% in 2014 and 2% in 2014. These figures are causing enough concern for the country's ZEW institute to "not rule out a recession," as reported by Monica Houston-Waesch, on marketwatch.com.
TUCSON HISPANIC CHAMBER GETS FEDERAL GRANT
TUCSON – The Tucson Hispanic Chamber of Commerce (THCC) announced Wednesday that it has been awarded a $250,000 U.S. Small Business Administration (SBA) Grant/Cooperative Agreement to continue the implementation of its "Beyond Startup: Elevate Your Business Program." The program was launched more than a year ago, with funding from a grant provided by the City of Tucson. The grant funding allows the program to expand to include businesses in the Tucson region, rural parts of Arizona, and adjoining states. The program promotes the development, growth, success, and long-term sustainability of small businesses eligible for assistance from the SBA. Informational sessions will be held at the THCC on Tuesday, Oct. 21, from 3-3:30 p.m., and on Saturday, Oct. 25, from 9-9:30 a.m. From Tucson Hispanic Chamber of Commerce: https://bit.ly/1pcgPSR
'ZOOCSON' FUNDRAISER FRIDAY
TUCSON – Reid Park Zoo is hosting its 21st annual fundraiser this week to benefit its exhibits, education programs, conservation efforts, and capital projects. More than 30 of Tucson's favorite restaurants will provide small-plate tastings at stations throughout the Zoo. "ZOOcson" attendees participate in silent and live auctions, which include a diverse array of items. The fundraiser is a 21-and-over event, and tickets include food at all restaurant stations and two drink tickets. To prepare for ZOOcson, Reid Park Zoo will close to the public at noon Friday. The event runs from 6-9 p.m. ZOOcson event and ticket information: https://bit.ly/ZCFfOC
HBO LEAVING CABLE, TO STAND ON ITS OWN
NEW YORK – HBO announced it is cutting the cord and selling its popular streaming video service HBO Go as a stand-alone product, as more Americans choose to watch the Web, not the TV. Viewers longing to see "Game of Thrones", "True Detective" and "Veep" will no longer have to pay big bucks for cable and satellite contracts. Is this the end of pay-TV as we know it? Millions already have cancelled pay-TV subscriptions — up to 10 million U.S. households are currently broadband-only. And about 45% of Americans stream television shows at least once a month, according to research firm eMarketer. That number is expected to increase to 53% or 175 million people by 2018, it says.
EBOLA FEARS HIT AIRLINE STOCKS
DALLAS (AP) — News that a health worker diagnosed with Ebola flew on a commercial flight raised fear among airline investors that the scare over the virus could cause travellers to avoid flying. A top federal health official said Wednesday that the health care worker should not have flown on a commercial plane. Shares of the biggest U.S. airlines tumbled between 2% and 4% in afternoon trading. The overall market slumped on concerns about slowing global economic growth. Frontier Airlines announced that public-health officials were notifying the 132 passengers on Monday night's Flight 1143 from Cleveland to Dallas-Fort Worth. The airline's crew reports that the woman showed no symptoms during the flight.
US RETAIL SALES FELL IN SEPTEMBER ON AUTOS AND GAS
WASHINGTON (AP) — U.S. retail sales retreated in September as purchases of autos, gasoline, furniture and clothing slowed, a sign that recent job gains have yet to significantly boost consumer spending. The Commerce Department said Wednesday that seasonally adjusted retail sales dropped 0.3% from the previous month. Sales have risen 4.3% in the past 12 months, slightly below their historical pace. Auto sales fell 0.8% in September, after revving up 10.4% in August. Dealers sold cars and trucks at an annual pace of 16.43 million vehicles last month, down from a rate of 17.5 million in August, according to automakers. While auto sales have helped drive economic growth for much of the year, the recent slip was enough to dent overall retail sales in September.
BUDGET DEFICIT DROPS $483B, LOWEST SINCE 2008
WASHINGTON (AP) — The deficit for the just completed 2014 budget year was $483 billion, the lowest of President Barack Obama's six years in office, the U.S. government reported Wednesday. It's the lowest since 2008 and, when measured against the size of the economy, is below the average deficits of the past 40 years. The deficit equaled 2.8% of gross domestic product, which is the economy's total output of goods and services. By comparison, the deficit for 2013 was $680 billion, or 4.1% of GDP. Here's an easier way to understand why the new numbers are good news: The government borrows 14 cents for every dollar it spends; six years ago, it was 40 cents.
SWISS BANKER DESCRIBES SECRECY IN US TAX TRIAL
FORT LAUDERDALE, Florida (AP) — They were known as the prized "black accounts," those held in Swiss banks by wealthy Americans who wanted to make sure their billions of dollars in assets were securely hidden from the U.S. tax agency, a longtime banker testified Wednesday in the trial of a former senior executive at UBS AG. Hans Schumacher, who also worked at UBS and other Swiss banks, was the first important prosecution witness against Raoul Weil, once the No. 3 executive at UBS. Weil is accused of conspiracy to defraud the U.S. government by helping thousands of rich Americans conceal some $20 billion in assets from the IRS between 2002 and 2008.
WALMART CUTS SALES OUTLOOK AMID TOUGH ENVIRONMENT
NEW YORK (AP) — Walmart Stores Inc. cut its outlook for revenue growth for the current fiscal year as it confronts a tough global economic environment. The world's largest company now expects annual sales to be up 2% to 3%, down from its guidance of 3% to 5% growth that it released a year ago. The reduced guidance, announced at its annual analysts' meeting, comes as the Bentonville, Arkansas-based retailer reduces its capital spending on its physical stores because of its move to halve the store growth of its supercenters. At the same time, it's increasing its investment in online operations in an effort to pursue customers where they are shopping.