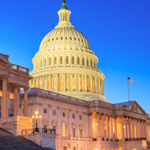 Real Estate Daily News Buzz is designed to give news snippets to readers that our (yet to be award winning) editors thought you could use to start your day. They come from various business perspectives, real estate, government, the Fed, local news, and the stock markets to save you time. Here you will find the headlines and what the news buzz for the day will be.
On Monday, the Dow Jones industrial average rose 19.26 points, or 0.1%, to 16,399.67. The Standard & Poor's 500 index rose 17.25 points, or 0.9%, to 1,904.01. The NASDAQ composite gained 57.64 points, or 1.4%, to 4,316.07.
Benchmark U.S. crude fell 4 cents to close at $82.71 a barrel on the New York Mercantile Exchange. Brent crude, a benchmark for international oils used by many U.S. refineries, fell 76 cents to close at $85.40 on the ICE Futures exchange in London. Wholesale gasoline fell 3.3 cents to close at $2.200 a gallon. Heating oil fell 1.2 cents to close at $2.486 a gallon. Natural gas fell 9.6 cents to close at $3.670 per 1,000 cubic feet.
NOT SO FAST CORD CUTTERS - CABLE'S NOT GOING ANYWHERE
NEW YORK (AP) — Cord cutters rejoiced last week after HBO and CBS announced plans to sell stand-alone streaming services, a move that cable and satellite television providers have resisted for years. Customers tired of paying big fees for hundreds of channels they never watch just to have access to a few favorite shows might be expected to start cancelling cable service in droves. Get Netflix, throw in HBO, add a network here and there — why would anyone sign up now for cable? Some would-be customers may balk when they see just how much paying a la carte actually costs. Stations that offer services a la carte will have to pay for marketing that the cable and satellite companies usually cover. Fewer eyeballs on live TV could mean less advertising revenue, since online ads are generally cheaper, and that will boost the network's cost of running the channel. And smooth streaming costs money.
APPLE REPORTS RECORD 39.3 MILLION iPHONE SALES
SAN FRANCISCO (AP) — Excitement for Apple's new iPhone 6 and 6 Plus models drove sales of a record 39.3 million iPhones in the last quarter, boosting the company's earnings and revenue well above expectations. All told, the company sold $23.7 billion worth of iPhones, beating the $21.5 billion in sales expected by analysts polled by FactSet. Apple's signature smartphones are the company's biggest source of revenue and profit. "We had a really, really good quarter," Chief Financial Officer Luca Maestri told The Associated Press. He also credited strong demand for the company's Mac computers and its online app store. But the company didn't do as well with its iPad tablets. Apple said it sold 13 per cent fewer iPad tablets than it did a year ago. That follows an industrywide decline in tablet sales. Still, the company reported even lower iPad sales than analysts had expected.
US AGENCY WARNS CAR OWNERS TO GET AIR BAGS FIXED
DETROIT (AP) — A potential safety crisis over defective air bags widened Monday as the U.S. government issued an urgent plea to more than 4.7 million people to get their cars fixed. The inflator mechanisms in the air bags can rupture, causing metal fragments to fly out when the bags are deployed in crashes. Safety advocates say at least four people have died from the problem and there have been multiple injuries. They also say more than 20 million vehicles in the U.S. are equipped with the faulty air bags. The National Highway Traffic Safety Administration warned people whose cars have been recalled during the past two years for faulty air bag inflators to take them to dealers right away. The inflators are made by Takata Corp., a Tokyo-based supplier of seat belts, air bags, steering wheels and other auto parts. So far, automakers have recalled about 12 million vehicles worldwide because of the problem.
IBM 3Q DISAPPOINTS AS IT SHEDS 'EMPTY CALORIES'
NEW YORK (AP) — IBM disappointed investors Monday, reporting weak revenue growth again and a big charge to shed its costly chipmaking division as the tech giant tries to steer its business toward cloud computing and social-mobile services. Shares fell more than 7% as investors sold off sharply and the stock dragged the Dow 30 into the red. Is it too late for IBM? Or can Big Blue weather the competition as it transforms its business for the cloud? Remaking itself is something IBM has done many times through its long history. Starting more than a century ago in punch-card tabulators and time clocks, it grew to encompass the giant mainframe computers and Selectric typewriters of the 1960s and launched its revolutionary personal computer in the 1980s.
SURVEY: PAY RAISES RARE DESPITE US HIRING
WASHINGTON (AP) — U.S. businesses were much less likely to boost pay in the third quarter than in previous months, even as hiring remained healthy, a sign that wage gains may remain weak in the coming months. A quarterly survey by the National Association for Business Economics found that only 24% of companies increased wages and salaries in the July-September quarter. That's down from 43% in the April-June quarter and the first drop after three straight increases. Yet the firms still added jobs at a healthy pace, which usually pushes wages higher as employers compete for workers. A measure of hiring in the survey dipped in the third quarter but remained near a three-year high. The figures suggest that the number of people out of work remains high enough that companies aren't under any pressure to raise pay.
LORILLARD CEO TO GET $44M AFTER REYNOLDS MERGER
RICHMOND, Va. (AP) — The CEO of Newport cigarette maker Lorillard Inc. is set to receive more than $44 million following the planned $25 billion merger with Reynolds American Inc., regulatory filings show. Murray Kessler is one of several Lorillard executives to receive compensation if they're terminated after the deal closes, according to a filing with the Securities and Exchange Commission. The bulk of Kessler's $44.7 million compensation package would come in the form of a payout of stock awards worth $32.8 million. He'd also receive $10.6 million in cash, which amounts to three times his base salary and annual bonus, according to the filing late Friday.
IKEA MAKES ONLINE PUSH FOR GROWTH
NEW YORK (AP) — Ikea, whose stadium-sized furniture stores draw shoppers from miles around, is making an online push. The CEO of Ikea Group, the world's largest furniture chain, is pushing for sales growth, while making its ready-to-assemble furniture more accessible to shoppers increasingly buying online. Peter Agnefjail, Ikea's president and CEO, told The Associated Press in a phone interview Friday that he remains focused on reaching sales of 50 billion euros ($63.7 billion) by 2020, a goal set a couple of years ago. And he says he's not unnerved by the recent investor fears about another recession in Europe. He plans to reach that goal by opening more stores, while making the locations more inviting and expanding its online business around the globe.
URGENT-CARE CLINICS ILL-EQUIPPED TO TREAT EBOLA
A new concern over the spread of Ebola surfaced recently when a Dallas County sheriff's deputy who searched the apartment of the first patient to die from the virus in the U.S. started feeling ill and went to an urgent-care center. The clinics popping up rapidly across the nation aren't designed to treat serious illnesses and are ill-equipped to deal with suspected Ebola cases. Doctors are urging patients to avoid smaller medical facilities and head to emergency rooms if they think they've been exposed to the virus that has put a focus on weak spots in the U.S. health care system.
APNewsBreak: COLORADO SEEKS A BAN ON MOST EDILBLE POT
DENVER (AP) — Colorado health officials want to ban many edible forms of marijuana, including brownies, cookies and most candies, limiting legal sales of pot-infused food to lozenges and some liquids. The Colorado Department of Public Health and Environment told marijuana regulators that many forms of edible marijuana "are naturally attractive to children" and violate the law's "requirement to prevent the marketing of marijuana products to children." The recommendation was obtained by The Associated Press in advance of a third and possibly final workgroup meeting Monday to draw up rules for identifiable markers or colors for edible marijuana products so they won't be confused with regular foods.
DETROIT BANKRUPTCY DECISION SET FOR ERLY NOVEMBER
Judge Steven Rhodes Monday promised a swift decision on Detroit's plan to get out of bankruptcy, signaling the largest public bankruptcy in U.S. history could close in just a few more weeks. Rhodes said he'll start hearing final arguments on Oct. 27 and announce whether Detroit's plan is fair and feasible no later than Nov. 7. He disclosed the timetable during a brief hearing.If that schedule sticks, Detroit's bankruptcy could end less than 18 months after it began. Major creditors opposing the reorganization have been reaching deals since a trial started in September, settlements that make Rhodes' job much easier as he decides whether to approve the plan. Bond insurers, which pressed hard for the sale of city-owned art to raise money, have dropped their challenges in exchange for cash, valuable real estate and long-term leases on parking garages and the tunnel to Windsor. Thousands of retirees agreed to a 4.5% pension cut after the state of Michigan, foundations and philanthropists came up with an $816 million bailout to prevent the sale of art and avert even deeper pension reductions. If Rhodes agrees, Detroit is promising to spend more than $1 billion to improve quality-of-life services in a city that has lost 27% of its population since 2000. The judge still needs to hear from Marti Kopacz, a Boston-based financial expert whom he hired to look at Detroit's plan. She will testify this week.
DETROIT SEEING LOW RETAIL VACANCY, EAGER TENANTS
Low vacancy rates in many parts of town, paired with a number of big and small tenants eager to find a spot in metro Detroit, are making for a steady stream of leases, build-to-suit deals and property sales. That's across the board in most of the major retail areas around Detroit. In Q2, the retail vacancy rate was 9.3%, according to a report by the Southfield office of Marcus & Millichap, on par with other Midwest markets. At the same time, new retail construction is lagging. About 525,000-square-feet is expected to come online this year, down from 1.2 million square feet last year, according to Marcus & Millichap. The thin construction pipeline is causing rents to rise -- up to an average of $11.91 per square foot, according to Marcus & Millichap. Demand is increasing for everything from clothing to groceries, from outlet malls to boutique shops, from restaurants to footwear retailers, said Joe Sowerby, president of Mt. Clemens-based Anton Sowerby and Associates Corp. That's because people are generally more optimistic about the economy after the recession and have more expendable income to use at those stores, he said.