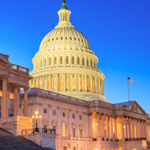 Real Estate Daily News Buzz is designed to give news snippets to readers that our (yet to be award winning) editors thought you could use to start your day. They come from various business perspectives, real estate, government, the Fed, local news, and the stock markets to save you time. Here you will find the headlines and what the news buzz for the day will be.
On Monday, the Dow Jones Industrial average picked up 12.53 points, or 0.1%, to 16,817.94. The Standard & Poor's 500 index closed with a loss of 2.95 points, or 0.2%, at 1,961.63. The NASDAQ composite rose 2.22 points, a fraction of a per cent, to 4,485.93.
Benchmark U.S. crude fell 1 cent to close at $81.00 a barrel on the New York Mercantile Exchange. Brent crude, a benchmark for international oils used by many U.S. refineries, fell 30 cents to close at $85.13 on the ICE Futures exchange in London. Wholesale gasoline fell 1.2 cents to close at $2.170 a gallon. Heating oil fell 0.7 cents to close at $2.475 a gallon. Natural gas fell 6.2 cents to close at $3.561 per 1,000 cubic feet.
US PENDING HOME SALES RIDE MODESTLY IN SEPTEMBER
WASHINGTON (AP) — The number of Americans signing contracts to buy homes ticked up only slightly in September, as it remained difficult to qualify for mortgage financing. The National Association of Realtors said Monday that its seasonally adjusted pending home sales index rose 0.3% over the past month to 105. The index remains half a percentage point below its 2013 average, although 1% higher than a year ago. Tight credit and price increases through the middle of 2013 have limited buying activity. About 15% of the real estate agents surveyed for the index said they couldn't close a deal because the buyer was unable to obtain a mortgage.
SEARS ANNOUNCES 7,048 LAYOFFS, CLOSING DISTRIBUTION CENTER, MORE STORES
More stores have been added to the tally of Sears and Kmart locations shutting down, none are in Arizona. The locations include 63 Kmart stores; 34 Sears stores; 34 Sears Auto Centers, 32 of which are associated with closing Sears stores; 1 Kmart distribution center and 1 Sears product repair facility. More locations could be added to the list. The closures are scheduled between November and January, with many stores closing before Christmas. The closures have been compiled from liquidation, layoff and closure notices from Sears Holdings (NASDAQ: SHLD) received by multiple parties, including employees, property managers and local media. 7,048 layoffs have been announced, a number which could still grow. Read more here https://seekingalpha.com/article/2599525-sears-layoffs-swell-to-7000-closing-distribution-center-more-stores
NEXTCARE URGENT CARE PLANS NATIONAL EXPANSION
Phoenix Business Journal is reporting NextCare Urgent Care opened its 114th clinic this month, growing from 90 this time last year. CEO John Julian said he's not stopping at that point. The Mesa-based company has 114 clinics in 11 states, most recently expanding to Kansas, Wyoming and Missouri. Julian said he would like to continue to expand in Arizona, where the company has 30 clinics. Northern Arizona and the southeastern part of the state are targets, he said. "I would expect us to open 15 clinics next year and probably acquire another 25 throughout the nation," he said in an interview Monday. The physician shortage already is creating a need for more primary care services but the Affordable Care Act will exacerbate the shortage as more people gain access to health coverage, he said. Medicaid expansion also providing coverage to people who previously were uninsured. The urgent care model provides a convenient and affordable choice for people who need access to health care services, he said.
DETROIT MAKES FINAL ARGUMENTS TO EXIT BANKRUPTCY
DETROIT (AP) — The city of Detroit urged a judge on Monday to approve its plan to get out of bankruptcy, calling it a sweeping effort to "solve some really bad problems" by wiping out billions in debt and spending $1.7 billion on better services in a long-term prescription for the Motor City. Judge Steven Rhodes will decide next week whether Detroit's plan is fair and feasible in the largest public bankruptcy in U.S. history. Bruce Bennett, an attorney for the city, went through the key points and summarized evidence from a trial that began after Labor Day. Detroit, which has lost 27% of its population since 2000, can't afford to raise taxes to get more revenue, especially from poor residents, Bennett said.
FED WILL LIKELY SIGNAL NO RATE HIKE ANYTIME SOON
WASHINGTON (AP) — The global economy has slumped. Turmoil has gripped financial markets. And the U.S. job market, despite steady gains, still isn't fully healthy. Yet when the Federal Reserve meets this week, few foresee any major policy changes. The Fed is expected to complete a bond-buying program, which was intended to keep long-term interest rates low. And, to support the economy, it will likely reiterate it's in no rush to raise its key short-term rate. The economy the Fed will discuss has been strengthening, thanks to solid consumer and business spending, manufacturing growth and a surge in hiring that's lowered the unemployment rate to a six-year low of 5.9 per cent.
REVIEW: AVID READERS WILL LOVE KINDLE VOYAGE
GRAPEVINE, Texas (AP) — As stand-alone e-book readers go, I have yet to find anything as comfortable and easy to use as Amazon's Kindle. Last year's Kindle Paperwhite was small and sturdy, and came packed with useful features such as the ability to jump to another part of a book without losing your place. Amazon.com Inc. builds on that with the Kindle Voyage, a device that now adjusts to ambient lighting conditions and lets you turn pages without lifting your finger. The added goodies aren't cheap, though. The Voyage starts at $199, or $80 more than the Paperwhite, which Amazon will continue to sell. And that price includes ads displayed when the screen is idle. For both devices, it's $20 more to get rid of advertisements. Both devices also offer a 3G cellular version for $70 more, so you don't have to rely on Wi-Fi. Data service is included for free.
BRAZIL STOCK MARKET, CURRENCY DOWN AFTER ELECTION
RIO DE JANEIRO (AP) — Brazil's stock exchange slipped and its currency fell against the dollar Monday as the market reacted negatively to the volatile presidential race that saw President Dilma Rousseff narrowly win re-election over her pro-business rival, Aecio Neves. Trading was volatile, with the U.S. dollar rising 2.68% against the Brazilian real and the Sao Paulo-based Bovespa stock exchange down nearly 3% to 50,503, led lower by a more than 12% drop in state-run oil company Petrobras. Rousseff scraped to a narrow victory in Sunday's race, taking 51.6% of the vote, compared with Neves' 48.4% after a bruising campaign that polarized Brazil along class lines.
VALEANT TO BUMP ALLERGAN OFFER TO $200 A SHARE
The Canadian drugmaker Valeant said it would be willing to raise its takeover bid for Allergan by almost 12%, which would mean $200 or more per share for the maker of Botox. The letter to Allergan's board Monday did not break down the exact terms of the new offer, but Valeant said the increase would consist of added "consideration" and expected appreciation of Valeant's own stock to be used in any deal. The letter was released publicly just before Allergan released its third-quarter earnings, which topped Wall Street expectations. Allergan pointed out in a written statement that Valeant has not made a firm higher offer and said the letter was intended to "distract investors from Allergan's outstanding third-quarter results." Valeant, based in Laval, Quebec, has made several offers to buy Allergan, only recently offering about $179 per share at current stock values.
CHIQUITA OKs $681M DEAL WITH 2 BRAZILIAN BIDDERS
NEW YORK (AP) — Chiquita has sealed a deal to be acquired by two Brazilian companies for about $681 million, with the U.S.-based banana producer expected to go private by the end of this year or early next. The deal comes just days after the fresh produce company's shareholders rejected plans to merge with Fyffes, another major banana producer, based in Ireland. Chiquita Brands International, based in Charlotte, North Carolina, said Monday it will be acquired by the investment firm Safra Group and the juice company Cutrale Group for $14.50 per share, a 2 per cent premium to its Friday closing price of $14.16. The companies put the transaction's value at about $1.3 billion, including the assumption of Chiquita's debt.
DUNKIN' PLANS 'CROISSANT DONUT' – DON'T CALL IT A 'CRONUT'
NEW YORK (AP) — Dunkin' Donuts plans to roll out a croissant-doughnut hybrid in the U.S. next week, but the company says please don't call it a "Cronut." The chain tells The Associated Press it will launch its "Croissant Donut" nationally for a limited time starting Nov. 3. It comes more than a year after the Dominique Ansel Bakery in New York City introduced its now trademarked Cronut, which became a viral sensation and spawned numerous knockoffs. Last summer, Dunkin' also introduced a croissant-doughnut in South Korea it dubbed a "New York Pie Donut."
THE SUV GOES FROM ALL-AMERICAN TO GLOBAL STAR
DETROIT (AP) — Once a hulking symbol of American excess, sport utility vehicles are quickly becoming the world's favorite way to get around. It's a surprising rebirth for a vehicle that was the subject of obituaries when gas prices spiked in 2008. Automakers won back customers by making smaller, more fuel-efficient SUVs that also appealed to newly wealthy buyers in Asia and South America and former skeptics in Europe. Indian drivers want SUVs to navigate rough roads. In China they're a status symbol. European and American baby boomers buy SUVs because they're easier to climb in and out of. Upwardly mobile Brazilian families like their spaciousness. Cheaper subcompacts like the Renault Duster are bringing in customers who couldn't afford SUVs before.