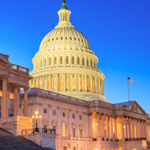 Real Estate Daily News Buzz is designed to give news snippets to readers that our (yet to be award winning) editors thought you could use to start your day. They come from various business perspectives, real estate, government, the Fed, local news, and the stock markets to save you time. Here you will find the headlines and what the news buzz for the day will be.
On Thursday, the Dow Jones Industrial average slumped 264.26 points, or 1.5%, to close at 16,945.80. The Standard & Poor's 500 index lost 32.31 points, or 1.6%, to close at 1,965.99. The NASDAQ composite, which is dominated by technology companies, dropped 88.47 points, or 1.9%, to 4,466.75.
Benchmark U.S. crude fell 27 cents to close at $92.53 a barrel on the New York Mercantile Exchange. Brent crude, a benchmark for international oils used by many U.S. refineries, rose 5 cents to close at $97.00 on the ICE Futures exchange in London. Wholesale gasoline rose 5.4 cents to close at $2.718 a gallon. Heating oil rose 0.7 cent to close at $2.696 a gallon. Natural gas rose 6 cents to close at $3.971 per 1,000 cubic feet.
APPLICATIONS FOR US UNEMPLOYMENT RISE 12K TO 293K
WASHINGTON (AP) — The number of people seeking U.S. unemployment benefits increased last week after falling sharply two weeks ago. Despite the rise, the level of applications remains near pre-recession levels, a sign that hiring will likely remain healthy. Weekly unemployment benefit applications rose 12,000 to a seasonally adjusted 293,000, the Labor Department said Thursday. Yet the four-week average, a less volatile measure, fell for the second straight week to 298,500. Two weeks ago, applications had plummeted to 281,000, near a 14-year low first reached in July. Over the past year, the four-week average for applications has fallen 7.1 per cent. They climbed above 650,000 during the recession in 2009.
US DURABLE GOODS FELL 18.2% IN AUGUST
WASHINGTON (AP) — Orders for long-lasting manufactured goods slumped in August as demand for commercial aircraft descended from record highs, but investment plans by businesses posted promising gains. Durable goods orders fell 18.2% in August following a 22.5% jump in July, the Commerce Department reported Thursday. Both the big increase and the big drop were records. They reflected sharp swings in demand for commercial aircraft, an extremely volatile category that can skew overall results. Airplane orders fell 74.3% in August. More importantly, however, a key category that serves as a proxy for business spending plans rose 0.6%. The figure offers further evidence that manufacturing is a key source of strength for the economy this year. Economists expect businesses to boost spending as they expand and modernize their operations.
AVERAGE US 30-YEAR MORTGAGE RATE AT 4.20 %
WASHINGTON (AP) — Average long-term U.S. mortgage rates declined slightly this week, after marking their largest one-week gain of the year the previous week. Mortgage company Freddie Mac said Thursday that the nationwide average for a 30-year loan eased to 4.20% from 4.23% last week. The average for a 15-year mortgage, a popular choice for people who are refinancing, slipped to 3.36% from 3.37%. At 4.20%, the rate on a 30-year mortgage is down from 4.53% at the start of the year. Rates have fallen even though the Federal Reserve has been trimming its monthly bond purchases, which are intended to keep long-term borrowing rates low. The purchases are set to end next month.
PRICES AT THE PUMP HEAD BELOW $3 IN MUCH OF US
NEW YORK (AP) — The price of a gallon of gasoline may soon start with a "2" across much the country. Gasoline prices typically decline in autumn, and this year they are being pulled even lower by falling global oil prices. By the end of the year, up to 30 states could have an average gasoline price of less than $3 a gallon. The average in Springfield, Missouri, is already below $3, according to Tom Kloza, chief oil analyst at the Oil Price Information Service and GasBuddy.com. Several other cities are on the brink. At the current national average of $3.35 a gallon, gas is a dime cheaper than a year ago at this time. The gap is 20 cents or more in seven states, including California, Kansas, South Dakota and Connecticut, according to AAA.
MEXICAN CARTELS STEAL BILLIONS FROM OIL INDUSTRY
CIUDAD MIER, Mexico (AP) — Mexico overcame 75 years of nationalist pride to reform its flagging, state-owned oil industry. But as it prepares to develop rich shale fields along the Gulf Coast, and attract foreign investors, another challenge awaits: taming the brutal drug cartels that rule the region and are stealing billions of dollars' worth of oil from pipelines. Figures released by Petroleos Mexicanos last week show the gangs are becoming more prolific and sophisticated. So far this year, thieves across Mexico have drilled 2,481 illegal taps into state-owned pipelines, up more than one-third from the same period of 2013. Pemex estimates it's lost some 7.5 million barrels worth $1.15 billion. Pemex director Emilio Lozoya called the trend "worrisome."
'EAU DE REVOLUTION': CUBA SCENTS HONOR CHE CHAVEZ
HAVANA (AP) — Call it "Eau de Revolution." Cuba's biggest producer of natural products has come up with a pair of colognes for the discerning supporter of international socialism who wants something more than just the iconic "Che" T-shirt. A woodsy and refreshing citric scent with notes of talcum powder called "Ernesto" honors guerrilla leader Ernesto "Che" Guevara. For those seeking something softer and fruitier, there's a blend with hints of mango and papaya called "Hugo," for the late Venezuelan President Hugo Chavez. Formulated by a French company and produced in Cuba, the men's colognes are being presented this week at a Labiofam convention in Havana. The two scents so far have generic bottles and simple printed labels bearing only their names. But Labiofam is developing more attractive bottles and labels with hopes of putting the colognes on sale in Cuba and internationally0.
VALEANT PITCHES POTENTIAL EYE DRUG, RESEARCH FOCUS
Valeant Pharmaceuticals is drawing attention to a potential glaucoma treatment and its focus on product development, as the Canadian drugmaker continues to build its case to investors for a takeover of Botox-maker Allergan. Irvine, California-based Allergan Inc. has rejected several acquisition bids from Valeant, the latest amounting to about $53 billion. Its executives have said Valeant would slash research and development funding too much if it took over. They've also said the offers undervalue their company. But Valeant Chairman and CEO Michael Pearson said Thursday that his company is committed to health care innovation and funding important research.
ILLINOIS HIGH COURT TO HEAR CIGARETTE APPEAL
St.LOUIS (AP) — The Illinois Supreme Court has agreed to review a lower court's reinstatement of a decade-old $10.1 billion class-action verdict against Phillip Morris USA over the nation's biggest cigarette maker's marketing of "light" and "low tar" designations. The high court, which has thrown out the verdict at least once, decided Wednesday it would hear arguments involving the April opinion by the Mount Vernon-based 5th District Appellate Court, Supreme Court spokesman Joe Tybor confirmed Thursday. The appellate court ruling restored a 2003 verdict in southwestern Illinois' Madison County that found Philip Morris broke state law by marketing "light" and "low tar" cigarettes as safer than other cigarettes. The lawsuit was the nation's first to accuse a tobacco company of consumer fraud. The April ruling has been stayed, pending appeals.