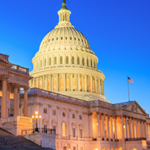 Real Estate Daily News Buzz is designed to give news snippets to readers that our (yet to be award winning) editors thought you could use to start your day. They come from various business perspectives, real estate, government, the Fed, local news, and the stock markets to save you time. Here you will find the headlines and what the news buzz for the day will be.
On Wednesday, the Dow Jones industrial average rose 10.72 points, or 0.1%, to 17,078.28. The Standard & Poor's 500 slipped 1.56 points, a fraction of a per cent, to end at 2,000.72. The NASDAQ composite sank 25.62 points, or 0.6%, to 4,572.57.
Benchmark U.S. crude rose $2.66 to close at $95.54 a barrel on the New York Mercantile Exchange. Brent crude, a benchmark for international oils used by many U.S. refineries, rose $2.43 cents to close at $102.77 on the ICE Futures exchange in London. Wholesale gasoline rose 7.7 cents to close at $2.620 a gallon. Natural gas fell 4.3 cents to close at $3.847 per 1,000 cubic feet. Heating oil rose 6.9 cents to close at $2.866 a gallon.
TESLA OFFICIALLY GOING TO RENO WITH GIGAFACTORY
SAN FRANCISCO (MarketWatch) — Tesla Motors Inc. has chosen Nevada as the state to house its battery plant, The Wall Street Journal reported Wednesday. State officials will hold a press conference in Carson City on Thursday, the paper said. Tesla said last month it had broken ground on a site in Storey County, east of Reno, but added that it will still be looking at other sites in other states as a final location would depend on what agreements and incentives it could get from whichever state it chooses. Shares of Tesla fell 0.6%, having hit an intraday record high of $288 earlier in the session.
CVS CHANGES NAME, STOPS TOBACCO SALES EARLY
As CVS sharpens its focus on customer health, the nation's second-largest drugstore chain will tweak its corporate name and stop the sale of tobacco nearly a month sooner than planned. CVS Caremark said it will now be known as CVS Health, effective immediately. The signs on its roughly 7,700 drugstores won't change, so the change may not register with shoppers. However, those customers will see a big change when they check out. The cigars and cigarettes that used to fill the shelves behind store cash registers have been replaced with nicotine gum and signs urging visitors to kick the tobacco habit.
ELECTRIC VEHICLE SALES APPEAR TO BE SHORTING OUT
Auto makers' efforts to put more electric vehicles on the road appears to be shorting out. Despite a booming U.S. auto market, sales of electric and hybrid cars have stalled this year, capturing 3.6% of the market through August, slightly down from last year's 3.7% share, says research firm Edmunds.com. The leveling off comes as surprise. Many auto industry executives and analysts predicted that hybrid and electric car sales would continue to grow incrementally as car makers expanded new offerings and public awareness increased. In 2011, the Obama administration put forth the lofty goal of putting one million electric vehicles on the road by 2015. Last year, a total of 581,240 electric and hybrid cars were sold in the U.S., said www.Edmunds.com.
RECLINE RANCOUR: PASSENGER RECALLS SEAT DISPUTE
NEW YORK (AP) — The businessman whose dispute with a fellow airline passenger over a reclined seat sparked a national debate about air-travel etiquette says he's embarrassed by the way the confrontation unfolded and regrets his behavior. But don't expect James Beach to stop using the Knee Defender, a $22 gadget that attaches to a passenger's tray table and prevents the person in front from reclining. He just plans to be nicer about it. The argument became so tense that the pilots of the Aug. 24 fight diverted the Boeing 737 to Chicago. An AP story about the incident started a broad public discussion of whether passengers should be allowed to recline. In the days that followed, two other flights were diverted because of similar disagreements.
BOOMING CROSSOVER SUV SALES TRIGGER CAR DISCOUNTS
DETROIT (AP) — The seismic shift in American car-buying toward trucks and crossover SUVs is creating great deals on compact and midsize cars. The shift, which has been going on for more than a year, is hurting car sales so much that automakers are offering bigger discounts to keep moving metal. The change became even more pronounced in August, with companies such as General Motors and Chrysler reporting that truck sales, including crossover SUVS, were up while car sales fell. The increasing SUV and truck popularity, and discount-fueled sales of some midsize cars, helped U.S. auto industry to its best August in 11 years last month, with sales rising 5.4% from a year ago to 1.58 million, according to Ward's Automotive. While prices remain high for trucks and SUVs, they're either falling or rising only slightly on cars, and that means good deals for consumers.
EUROPE'S JOB MARKET HAS STRENGTHS THE U.S. DOESN'T
WASHINGTON (AP) — Compare unemployment rates, and America's job market looks much stronger than Europe's. The U.S. rate for August, being released Friday, is expected to be a near-normal 6.1%. In the 18 countries that use the euro currency, by contrast, it's a collective 11.5%. Yet by some measures, Europe is doing better. It's been more successful in keeping people working, letting the disabled stay on the job and boosting the proportion of women in the workforce. And Europeans in their prime working years — ages 25 to 54 — are more likely to be employed than Americans are. Fewer than 77% of prime-age Americans have jobs, compared with 80% in Belgium, 81% in France and 82% in the Netherlands, according to the Organization for Economic Cooperation and Development.
WARMING GULF OF MAINE IMPERILS LOBSTER, FISH CATCH
FRIENDSHIP, Maine (AP) — Imagine Cape Cod without cod. Maine without lobster. The region's famous rocky beaches invisible, obscured by constant high waters. It's already starting to happen. The culprit is the warming seas — and in particular the Gulf of Maine, whose waters are heating up faster than 99% of the world's oceans, scientists say. Long-established species of commercial fish, like cod, herring and northern shrimp, are departing for colder waters. Black sea bass, blue crabs and new species of squid — all highly unusual for the Gulf — are turning up in fishermen's nets. The Gulf of Maine's warming reflects broader trends around the North Atlantic. But the statistic — accepted by scientists at the National Oceanic and Atmospheric Administration — underscores particular fears about the Gulf's unique ecosystem and the lucrative fishing industries it supports for three U.S. states and two Canadian provinces.
BEHIND BIG MACS, A DRAMA OVER CORPORATE CONTROL
NEW YORK (AP) — Behind those Big Macs and Whoppers is a hidden drama over corporate control. The fast-food industry is underpinned by an often tense relationship between companies like McDonald's and Burger King and the franchisees who run their restaurants. Few customers think about this when scarfing down burgers. Around the country, union organizers are pushing to make McDonald's take responsibility for how workers are treated at its franchised restaurants. And in California, a bill could soon give all franchisees greater protections, including stricter rules on when companies can terminate their agreements.
FED SURVEY FINDS MODERATE GROWTH ACROSS THE US
WASHINGTON (AP) — The U.S. economy strengthened in all regions of the country in July and August, in areas from consumer spending to auto sales to tourism, the Federal Reserve reported in a survey released Wednesday. All 12 of the Fed's regions reported growth. Six — New York, Cleveland, Chicago, Minneapolis, Dallas and San Francisco — characterized growth as "moderate." The other regions reported somewhat slower expansion. Four described growth as "modest," and two noted signs of improvement. The survey found no clear evidence that the economy is expanding so fast that the Fed might soon need to begin raising interest rates to prevent inflation. Most regions reported optimism about key economic sectors. A majority cited increased loan demand, for example, and hotel occupancies.
REGULATORS SET RULES MEANT TO WARD OFF BANK CRISIS
WASHINGTON (AP) — Federal regulators are requiring big banks to keep enough high-quality assets on hand to survive during a severe downturn, the latest move under congressional mandate to lessen the likelihood of another financial meltdown. The Federal Reserve adopted rules on a 5-0 vote Wednesday that will subject big U.S. banks for the first time to so-called "liquidity" requirements. Liquidity is the ability to access cash quickly. The Federal Deposit Insurance Corp. and the Treasury Department's Office of the Comptroller of the Currency adopted the rules later in the day. Comptroller Thomas Curry, who also is a member of the FDIC board, said the new requirements "will help ensure that a banking organization's cash resources, and not taxpayers' money, will provide the support necessary for it to withstand short-term funding stress."
FDA: LITTLE EVIDENCE TO SUPPORT TESTOSTERONE DRUGS
WASHINGTON (AP) — The Food and Drug Administration says there is little evidence that testosterone-boosting drugs taken by millions of American men are beneficial, though the agency is also unconvinced by studies suggesting the hormone carries serious risks. The agency posted its review online Wednesday ahead of a public meeting to discuss the benefits and risks of treatments that raise levels of the male hormone. Regulators agreed to convene the September 17 meeting after two federally funded studies found links between testosterone therapy and heart problems in men.